I was able to get out at lunch today to go for a short walk around the neighbourhood. I took my youngest son with me. We have a creek that meanders lazily through the park that's always fun to go to.
It was hot so we didn't go too far, but it was enough to be able to pair up a #WednesdayWalk, hosted by @tattoodjay, with some #crappycameraphotos, which I am probably the only one who engages in (because I proudly own two crappy cameras).
Here's a picture of the creek, taken from ground level, with my phone. It is definitely a creek. When the water is really high there are parts close to 10 feet deep up around the bend. I remember my oldest son used to jump into it.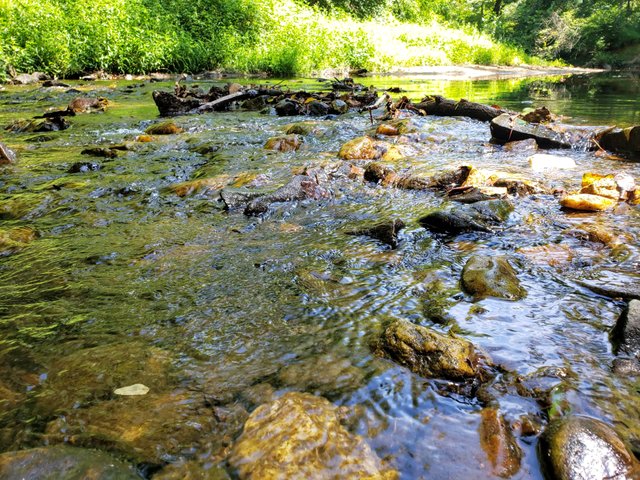 Here is the same creek, from the same angle, taken with my 1 megapixel 'crappy camera'. @papilloncharity had suggested I show both the original and edited versions of the pictures, so here they are, in that order.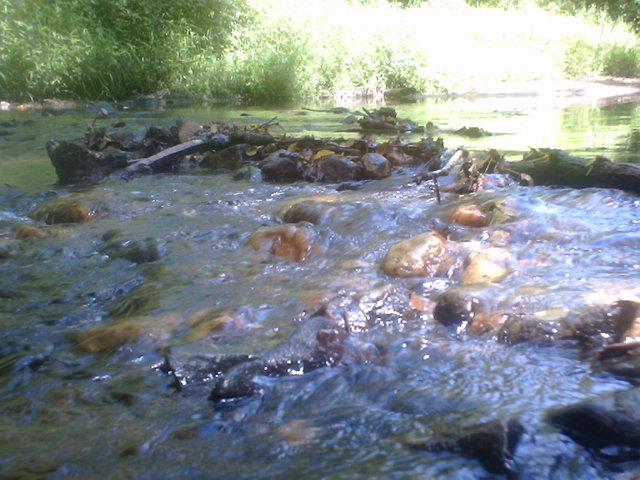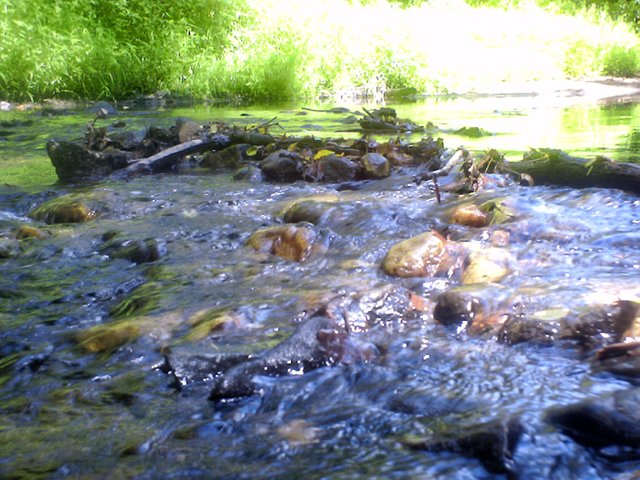 Here is the park that leads up to the creek. I don't come to the park much anymore, but I used to with my older children and, occasionally, my dog. The dog used to love going up and down the slide.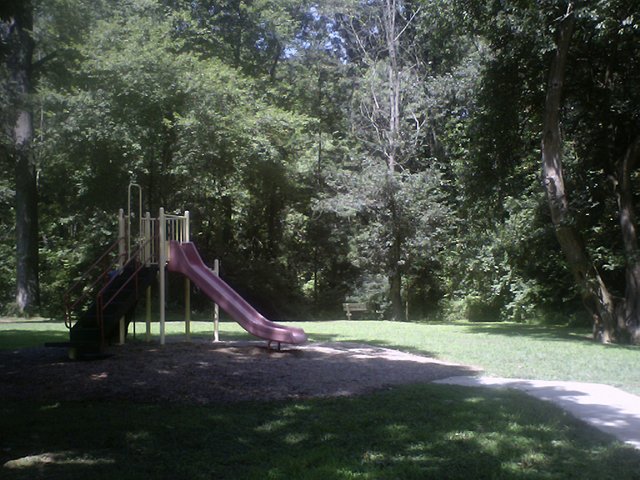 Here's another view of the creek. I would have ventured farther up, but my son was anxious to get back home.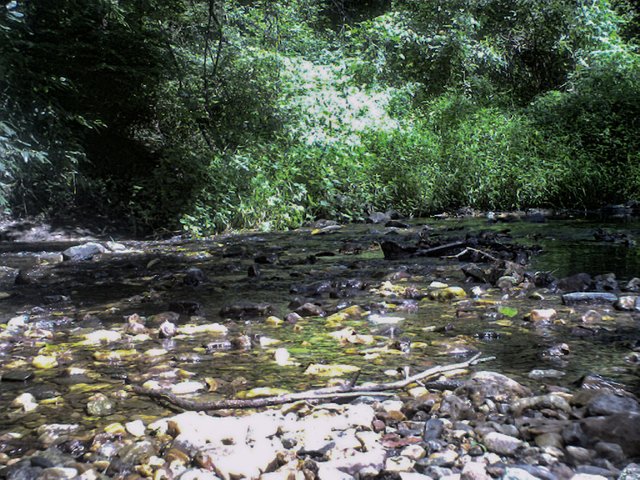 Speaking of the young man, I had the opportunity to use a crappy camera to take a picture of him taking a picture with another crappy camera.
Original: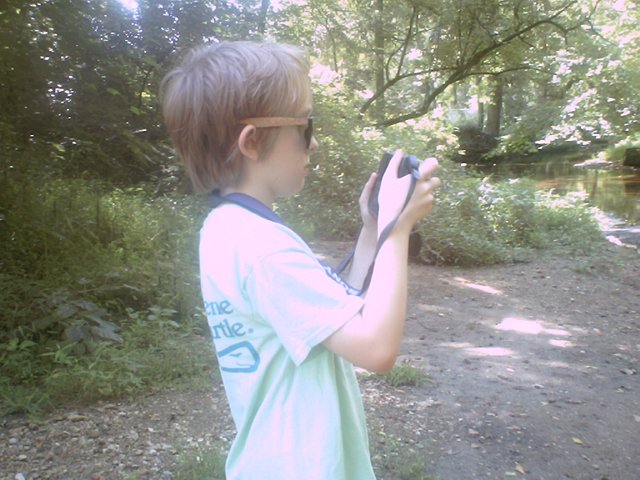 Edited: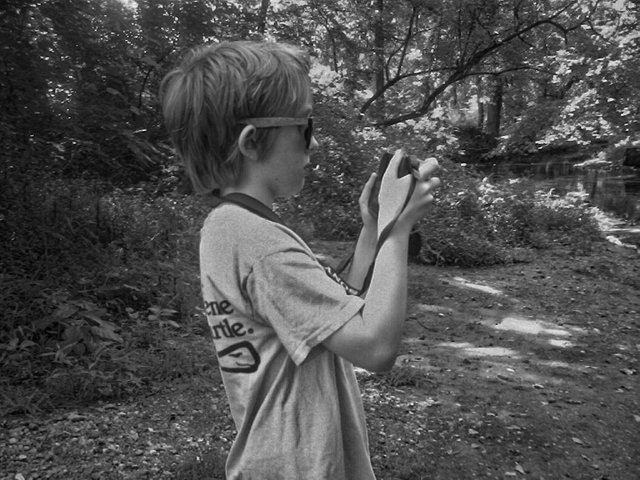 And then we made it alllll the way home to have a victorious feast of compressed chicken nuggets. Mmm, mmm good.
(c) All images and photographs, unless otherwise specified, are created and owned by me.
(c) Victor Wiebe