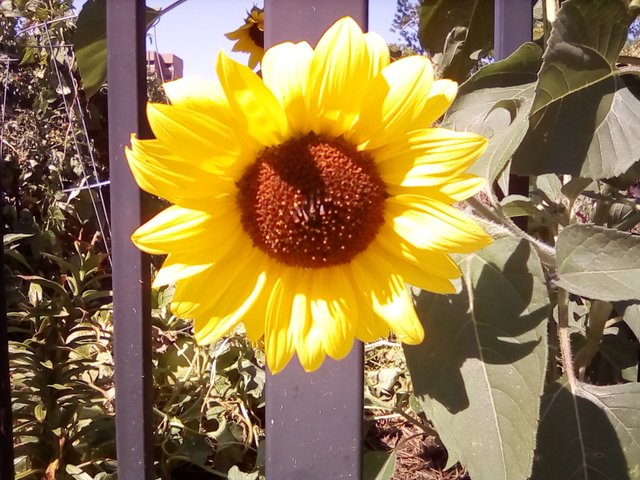 Happy Lughnassadh, everyone! :) It's first harvest time!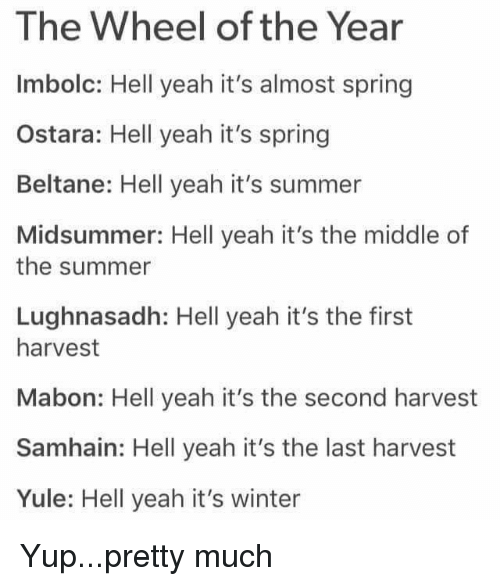 I hope y'all are having a good day. I'm having a difficult-time-getting-going day, but not bad otherwise. I did a few things around the apartment, but I need to go to the store (dread).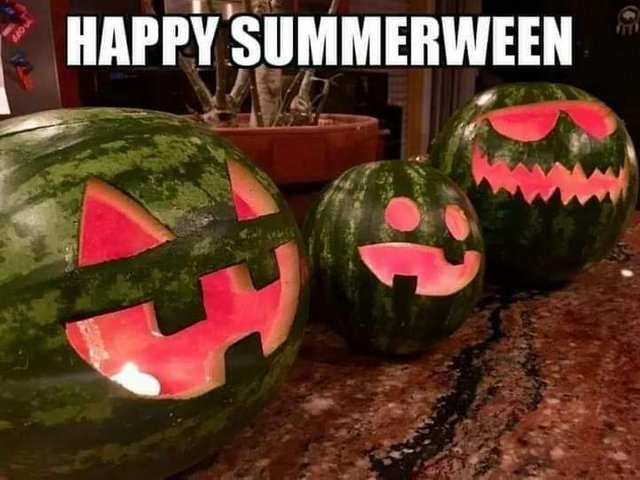 Summerween can be all of the summer festivals, right?
Not a whole lot going on in Phoenix-land. So not a very exciting blog. I just wanted to say happy holiday. :)
I've been embroidering a little project this week, so maybe I'll actually have a needlework Monday post next week. XD I vacuumed for the first time in way too long yesterday, and the apartment feels about 900% cleaner, so that's nice. I haven't had much energy or appetite, so it's getting into the-food-will-go-bad-if-I-don't-frikkin'-eat time. Sigh.
This morning I noticed that my shiny new air conditioner has the "clean filter" light on already. It's been here for maybe a month, month and a half? And I haven't used it every day; maybe a third of the days. How polluted is the air in Denver? That polluted, apparently...
Emmy the Elm Tree is hanging on after her bout with spider mites. She took a lot of damage, but it at least seems to be stemmed, so that's good. I just gave her some more plant food this morning which will hopefully help her out as she's been so stressed.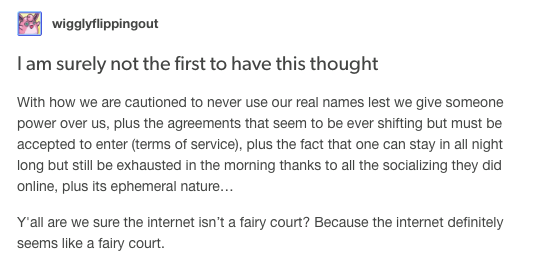 I love me some fae humor. I think Lugh does, too
Anyway, I hope y'all are having a shiny, happy Lughnassadh and a bountiful first harvest! Lugh is the father of CuChulainn, who I wrote a novel about a while back. If you wanted to read something I wrote when my brain was a little more functional. ;)
Steem on, friends!
Plant a Tree For Free and make your Druid friend happy:
http://onetreeplanted.refr.cc/wrenpaasch
Help me build my first aid kit so I might be useful someday (or guerrilla garden ...there's a bag of seeds on there, too):
https://www.amazon.com/hz/wishlist/ls/31M4CEBFVS7FL?ref_=wl_share
Join Simbi, the barter economy website: