Where are my shy Manchester United fans?
You guys were so happy when Chelsea got a whopping on week 1.
I was not happy,
I swallowed my gut and
I hope Chelsea does everything right
going forward.
On the other side,
Chelsea let me down again.
They cannot beat Sheffield, Oh my ...,
I cannot watch this.
Anyway I have short memory and I will watch them against Wolves.
I am hoping for a lot of goals, definitely.
Yes You Manchester United fans were so happy for the first game.
Since then no more victories, just draw. lost, draw.
I put you guys way up and
you put me down.
What is happening to your team?
Pogba is just in the middle doing what ?
I want some fair and reliable expertise
as of why your team is playing this way.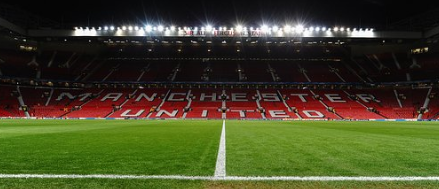 (pixabay)
Daniel james is doing really good.
He is so far the leading scorer
for Man. U along Rashford for this season.
It is funny about Zlatan coming over to score goals for you.
I should say Zlatan owns Manchester United.
Hey you never know he could be your savior this season.
Anyways next week.
you should put it in the bag against Leicester.
I have to say Man. U. has a better team in paper, even better than Chelsea with a ban.
It is so impressible to watch any matches in the EPL and feel good about it.
Hopefully I want to hear more my Manchester United sportstalk fans
to vouch for your team.
Don't just post when your team wins.
Support till they win something.
I know they will do good this year.
If you can beat Chelsea, you should be able to beat Leicester.
I cannot wait for December where Manchester U. will meet the usual suspects.
In the meantime victories should be a norm going forward, no lost.
Can't wait to read your favorite team and sports related.
We need more of it and have fan doing it.
May the best team wins!