This is an inspiration from Denise @dswigle to join the #MarketFriday Challenge !
Here I have to share is a street filled of fresh flowers for sale. In Vietnam, it is very common to have fresh flowers at home. Firstly, it is for the purpose of the praying altar while others is to decorate the home.
Since the weather is cool here, many variety of flowers is easily available. I've yet to actually purchase any for my apartment, guess I'm wanting to get the right vase first. If not, where am I going to put the flowers into ? A plastic water bottle or a high ball glass ? Unfortunately, plastic vase isn't advisable and totally unfriendly.
Or maybe I buy those small potted plants that I sometimes see in the office area, those with herb plants since the weather here is suitable for it. Decisions, decisions, decisions.. So many just to have some colours in our life. Then again, it always is, isn't it?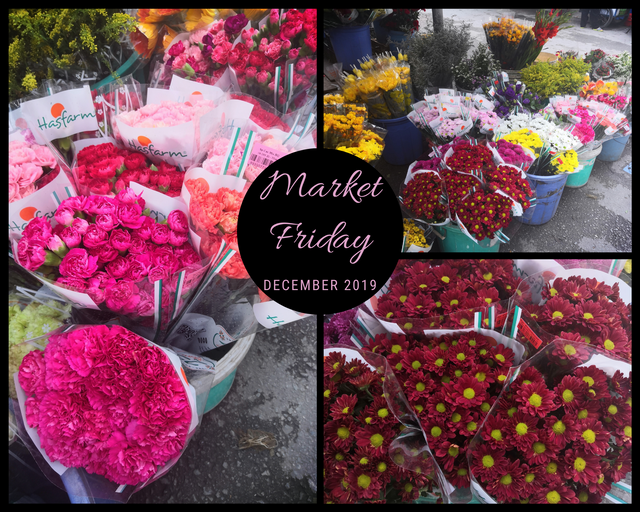 It is always interesting to see the different markets around the globe!
There' so many different cultures and beauty in this world and the more we travel and open up our eyes, the more we gain.
It's easy to participate :
Go to the market! Any market will do! Food, Clothing, Plant or Animal, if you wish. You can go to the zoo or an art auction. Anywhere or anything that you pay money for a service. I once went to a nail salon.
Take pictures! Be creative (or not)
Tell us a little bit about the market, what brought you here?
Post the picture(s)
Don't forget to hashtag it! #MarketFriday by @dswigle

---