This is an inspiration from Denise @dswigle to join the #MarketFriday Challenge !
We're celebrating TET New Year tomorrow !
For the last couple of days, it's been shopping and more shopping for everyone. Apart from the usual grocery shopping for food and new clothes, flowers is a MUST in every office and household. So, last Saturday, I dropped by to one of the largest Flower Market in Saigon. And I mean, it is one of the largest I've ever seen.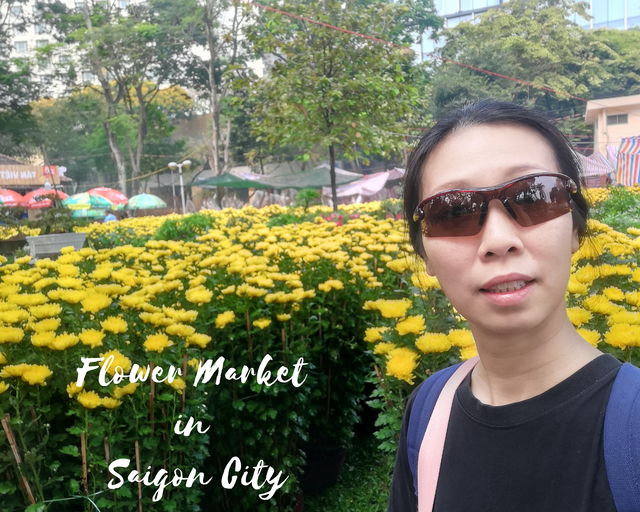 Ranging from small to large pots of flowers; red, yellow and orange flowers were available; even cherry blossoms and fruit plants such as papaya and pomelo is available.
Some significant facts:
Yellow & red flowers are a sign of prosperity.
Each fruit plant has a meaning.
(Papaya-Always have enough | Corn-More than 100%)
I had so much fun taking photos and videos while walking around the Flower Market. Not only flowers and fruit trees but also observed how those big pots of flowers were being transported. In normal circumstances, one would use some form of 4-wheeled vehicle; instead these pots are transported by motorbikes!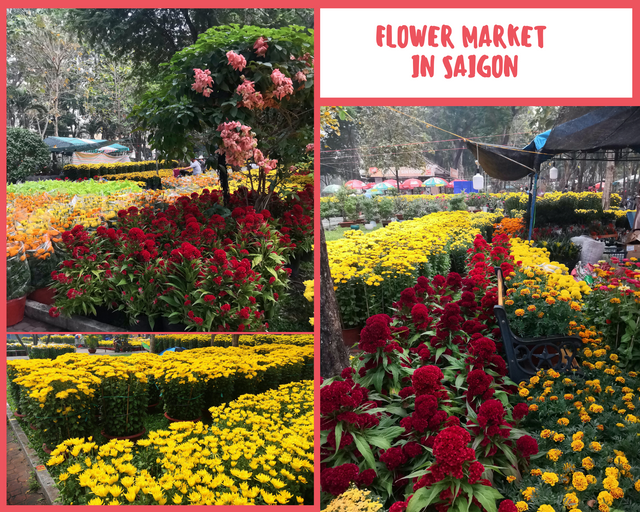 I was told that in every household, there must be at least 2 pots of flowers like a pair and it has got to be the same flowers and colour too. Of course the more the merrier! It's interesting to see how some cultures are still very important here. And still practiced not only by the older generation but also by the millennials.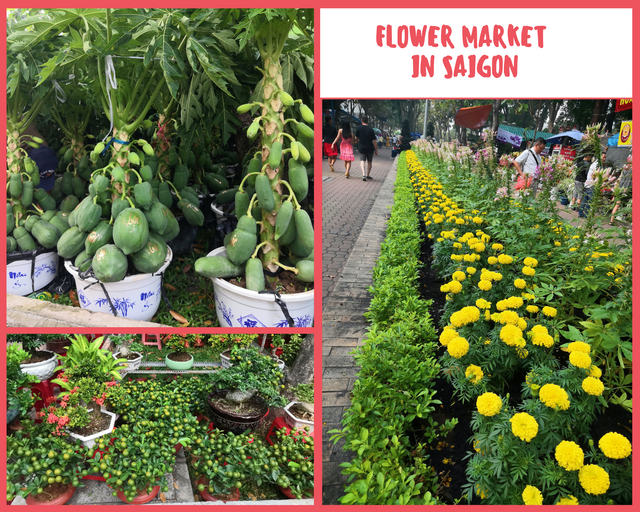 I'm glad that I listened to my fellow colleagues and visited the Flower Market. It would have been such a waste not to capture the beauty of so many flowers at in one place. I had so many photos in my phone but could not share it all at one time. I'll keep for the next time. For now, enjoy these flowers !
It is always interesting to see the different markets around the globe!
There's so many different cultures and beauty in this world and the more we travel and open up our eyes, the more we gain.
It's easy to participate :
Go to the market! Any market will do! Food, Clothing, Plant or Animal, if you wish. You can go to the zoo or an art auction. Anywhere or anything that you pay money for a service.
Take pictures! Be creative (or not)
Tell us a little bit about the market, what brought you here?
Post the picture(s)
Don't forget to hashtag it! #MarketFriday by @dswigle
Minimum 250 words

---