Hello friends, our friend @dswigle is the queen of #marketfriday
You do not know what it is
Very easy, every Friday touches the market, so we know more about each one of us, our customs and others.
The sea in the supermarket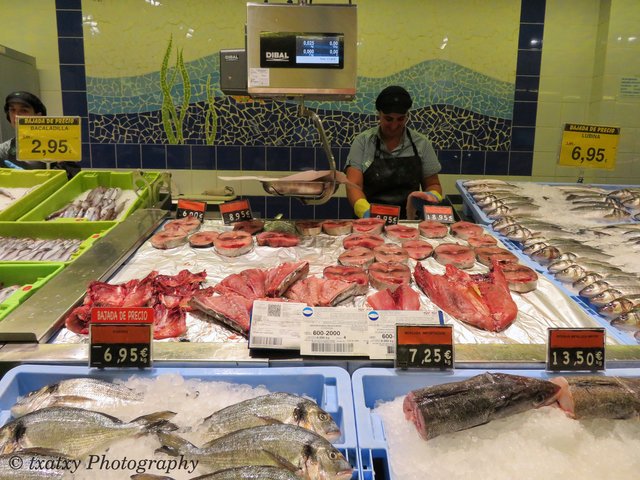 On Monday I went through the supermarket and found in the fish shop section, it almost looked like the sea.
But without water and life. Well their life since we food is life.
It was full of people waiting, the score was 34 and we were 53.
That was a long wait.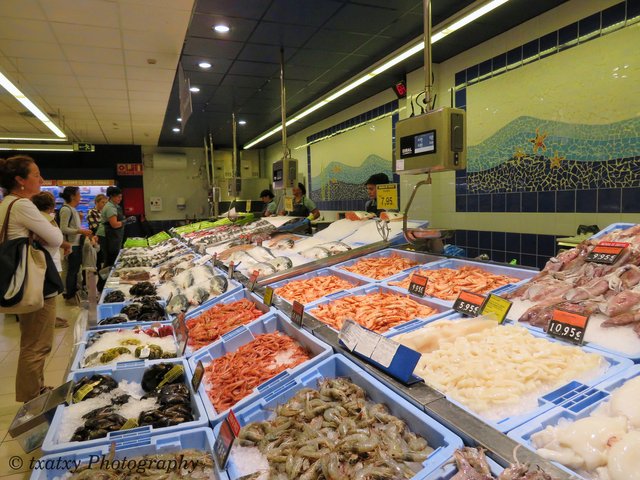 I was not alone, my husband was with me and you wait desperate for him haha.
So I sent him the purchase while the numbers passed slowly.
Looking at what each person bought, my brain light went on.
@dswigle
The market.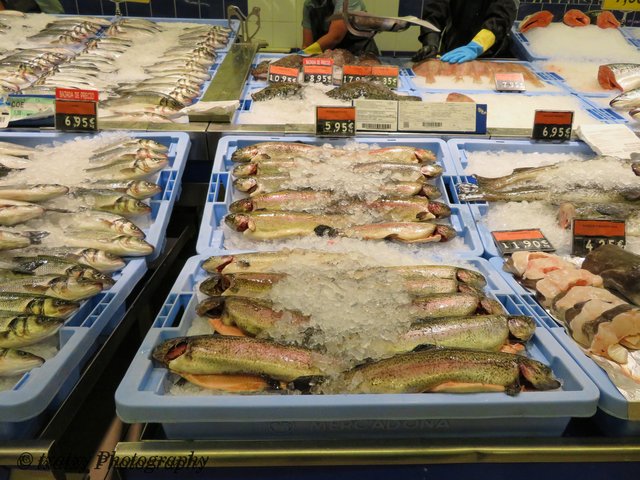 With concealment take the camera out of the bag, there are places that do not let you photograph with a camera.
It's funny to me, you take out your mobile phone and take a picture and nothing happens but they see you with a camera and they tell you no.
So I started like children when they do something they know they can't do and they look at you ...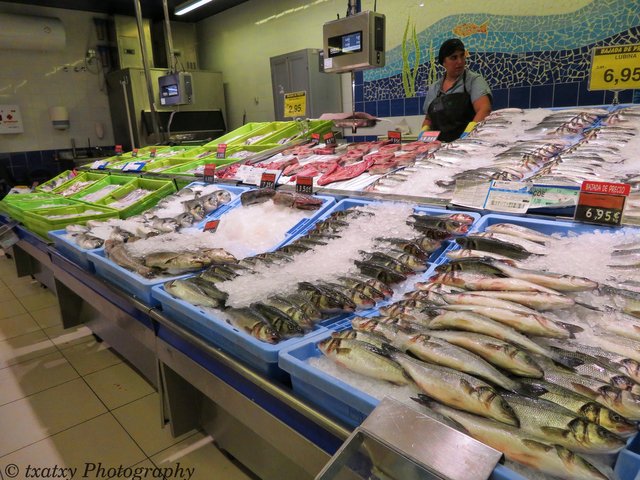 But the truth is that nobody caught my attention so I became more daring and photographed without dissimulation.
As you can see there are many photos.
Many fish of different breed and different places in the world.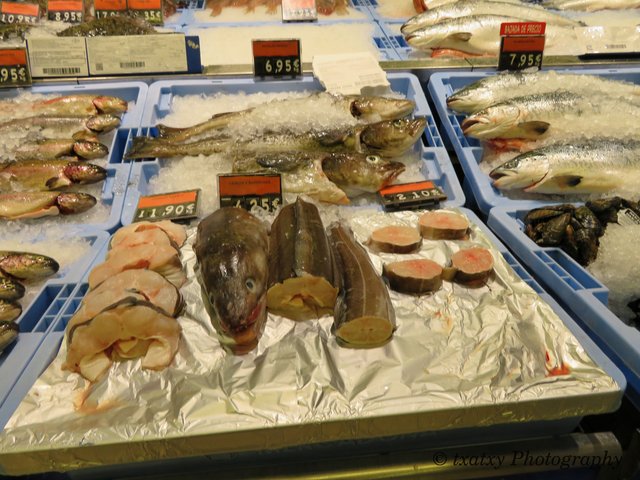 Although having sea as we have many species are from the Cantabrian Sea.
A rough sea with cold waters.
That makes the fish itself tastier and this as I would say stiffer.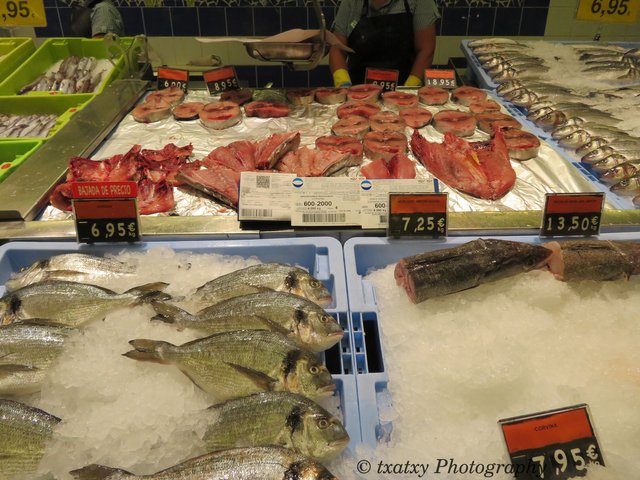 The species of the Mediterranean sea calmest and of warmest waters the fish is more bland and soft.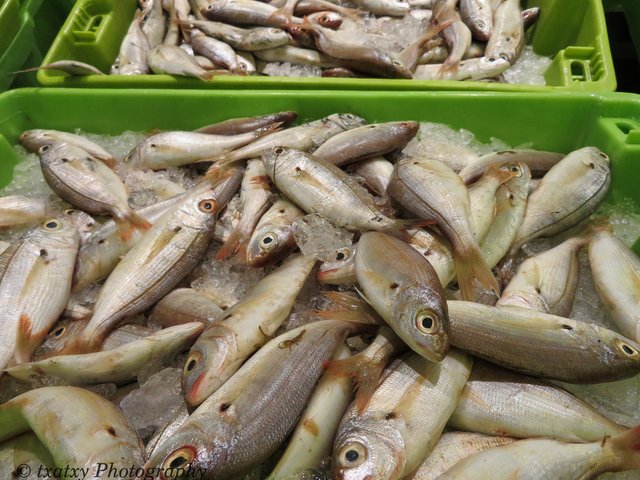 I finally touch myself.
Buy some salmon, I like grilled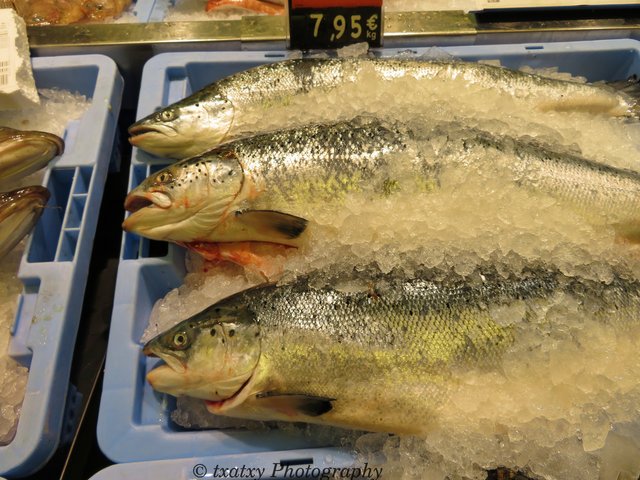 A few txipirones or squid. Those are to put with ink, as you know they defend themselves with ink. And it is delicious to have a good squid dish in its ink.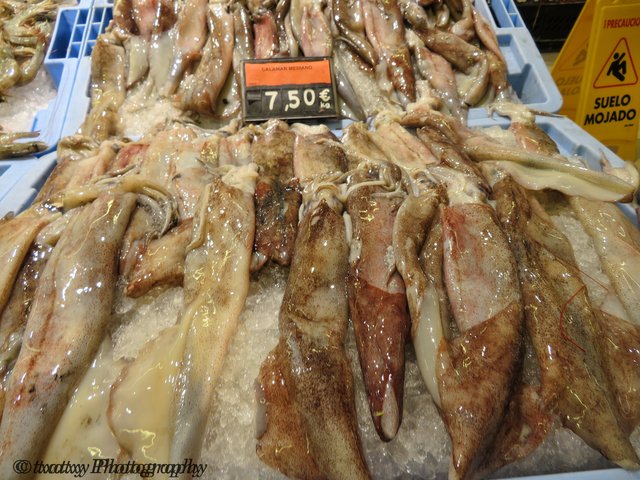 recipe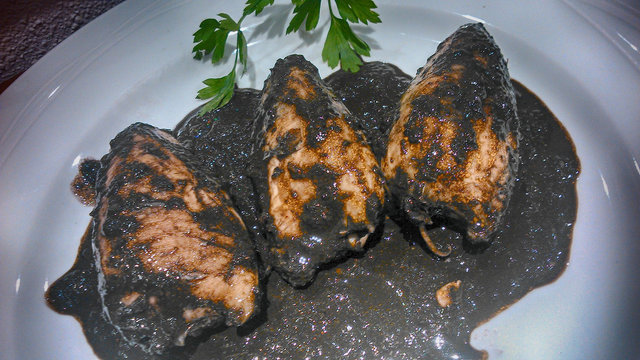 Well, the purchase of the fish is over and with it the stage this Friday.
But how about finishing off with a nice sin.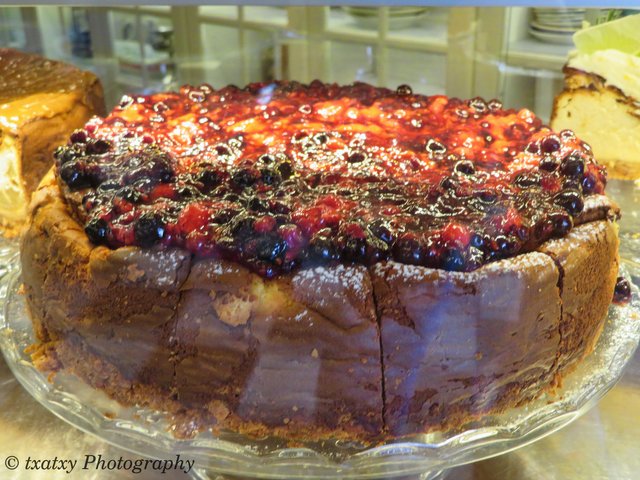 Serving you a piece is for you
Happy Friday friend.
Original content by Original content by @txatxy***

---