And i tried buying some marlian token.
To my suprise, people already bidded low this indeed breaks my heart. In other to set and also build the buy wall, i have decided to set a higher buy order but in bits.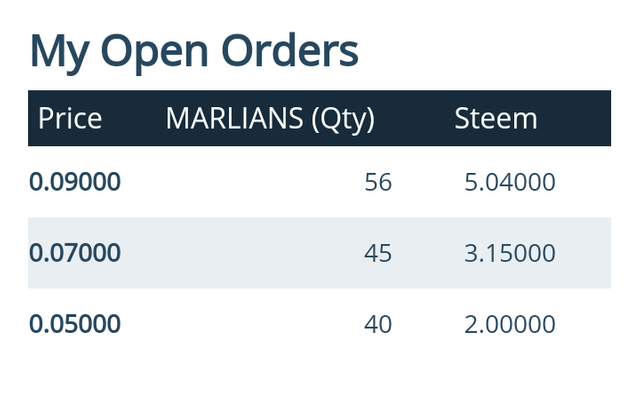 This will be able to set a kind of standards for the next set of buy orders to fill a bit above my order .
I will try get more steem and try setting higher buy orders asap.
Marlian has come to stay.
Marlian to the moon 💪💪💪💪💘💘