Rafael Nadal, the best Spanish athlete in history, has sent a video today to show his admiration for the work done in Spanish hospitals with the pandemic.
"I wanted to send a message of thanks to all the doctors and nurses, and to all the health personnel who are protecting us. Equally to all the police forces, from the Civil Guard, National Police and the Army. All of those who make us feel a a little more secure. They are in the front line of fire and therefore are the ones who are most at risk of getting infected. Today they are our heroes and I just want to express my admiration and my maximum gratitude to all of you, "he commented through the networks.
Nadal also did not want to forget the thousands of families that have suffered some death among their loved ones due to the disease. "I want to send a message of encouragement to all the families who are suffering, both the infected and those who have especially had acquaintances or relatives who have died of the coronavirus. It is difficult to say anything in these difficult times. I can only To say that, like everyone, we are very sorry and that we trust to get ahead as soon as possible. "
The Balearic congratulated the unity that is being seen in the country with the confinement. "There are positive things. We are proving to be a united people. Many companies are being very supportive and they have contributed their grain of sand. All citizens are behaving united day after day, complying with all the rules that health advises us, to stay in home and do what we have to do to end this terrible pandemic as soon as possible. "
The tennis player has been locked up at his home in Porto Cristo for a week, waiting to resume his training. For now, the clay court tour has been canceled in its entirety and the tennis competition will not resume until June 8.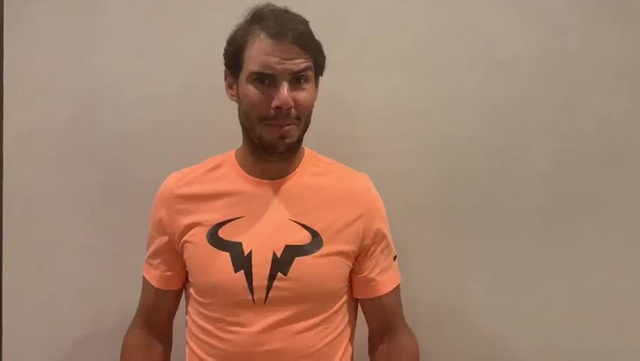 fuente