Granada CF put on Saturday a streak of nine games in the last twenty-eight days, five of them belonging to the Santander League and the other four to the Copa del Rey, competition in which the semifinal first leg matches have already been played . During this period of almost a month, the pupils of Diego Martínez have faced six of the nine meetings away from Granada and only three in the heat of his fans the Red and White Coliseum, although the presence of Granada fans in the clashes of his team Outside the home has been abundant. In addition, five of those matches are counted by victories, while four were settled with a red-and-white defeat, although one of them is a situation that can be reversed, since it was in the first leg of the Copa del Rey semifinals.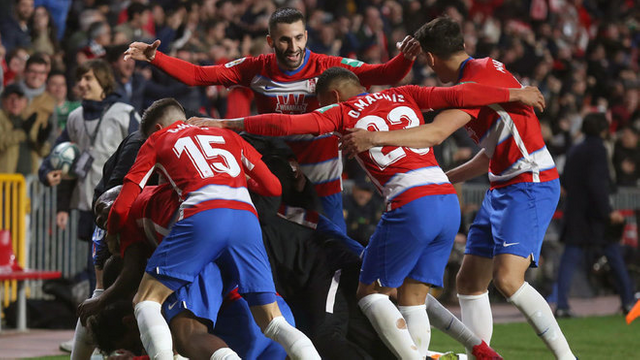 fuente
Face this amount of games in such a short time (the maximum rest that Granada CF players have been able to enjoy between two matches of this long sequence of matches has been four days) and be able to stand up and compete, whoever it is the rival they face, has even more merit for a team whose main objective at the beginning of the season was the permanence in the First Division, something that after the victory against Real Valladolid has virtually achieved in the absence of fourteen days, and whose squad was designed with that intention. In addition, it cannot be said that the Vigo coach Diego Martínez has had luck with the injuries, since he has had to make, in his own words, bobbin lace to face the long injuries of Neyder Lozano (who has not debuted in official match with Granada), Quini, Ángel Montoro, Álex Martínez or Fede
Vico, who returned with a great performance against the Pucelano team. This week will be the first in the last four in which Granada will have seven full days for the preparation of the next game, which in this case will face CA Osasuna in El Sadar, and the recovery of its players with this task.