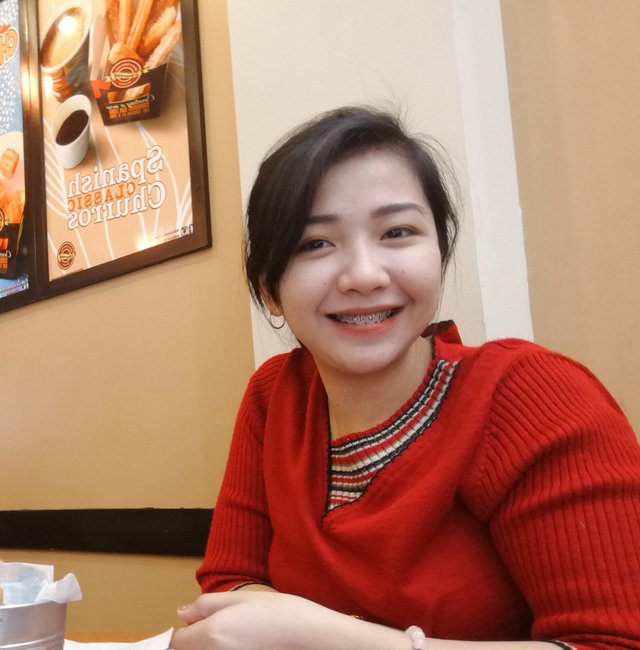 Hello steemit world. It's me again Beverly! :)
Today is a rainy day and I ate some Churros. Let me share some knowledge to you about Churros! 😁
Churro is also known as Spanish doughnuts or Mexican doughnuts. They are typically fried until they become crunchy. Then, they will be sprinkled with sugar and cinnamon. It's size is about the size of a bread stick. Churros are best served in breakfast partnered with a cup of coffee. And for health conscious people, one churro contains 116 calories.
Here's how my boring day went through! 😁
It's a rainy day today. And it's Saturday. I have no work for today so I have free time to walk around. This day is nothing special. It's an ordinary boring Saturday and I don't have any plans. So, I just decided to eat some churros with a cup of coffee to ease the cold weather. There are lots of store where you can eat churros and here in my place there is a shop here inside the mall where I usually eat.
Take a look at a photo of my food.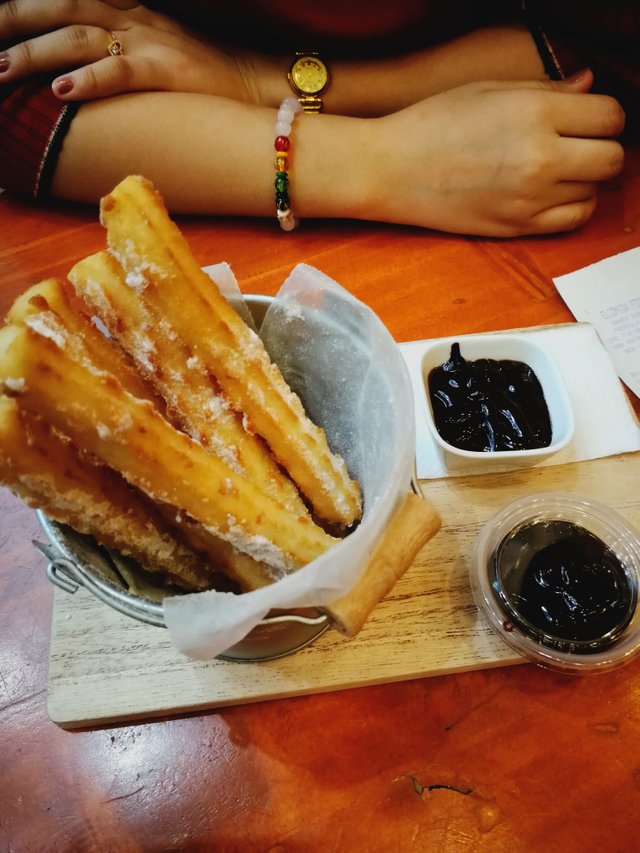 Looks tasty isn't it? 😁 It's really perfect for a weather like this. I enjoyed eating my churros. Just make sure to drink some water after eating because it's sweet (Just like me. Haha. 😆). You should also try this. 😄
Well, I think this all for today.
Always smile and throw away all the negativities! :)
Have a nice day! See you around! :)
---
Posted via Marlians.com