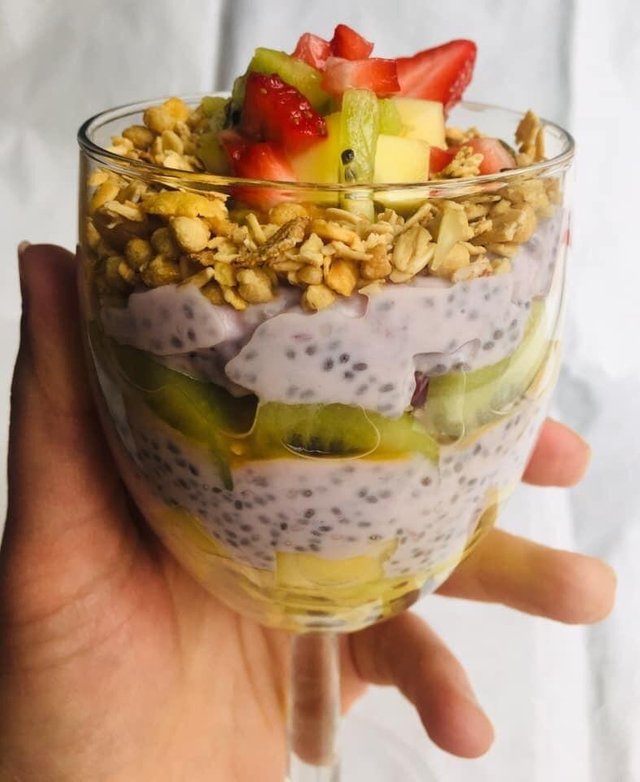 This Chia pudding has everything you need to help you boost your health!
Food can be so powerful! If you are looking for something nutritious this is definitely great!
This little glass of goodness contains:
🔵15g of fiber - half of daily recommended intake!
🔵Vitamin A- an anti-aging vitamin important for vision, immune system and reproduction!
🔵Calcium- helps maintain and build strong bones, maintain heart rhythm, muscle function, and more
🔵Vitamin C- which can't be stored in the body, so we need it every day
🔵Potassium, iron
🔵omega 3s from chia seeds- can fight depression, anxiety, inflammation and may improve bone strength and joint health!
🔵Antioxidants (from passion fruit)- Help protect against chronic inflammation and diseases like heart disease and cancer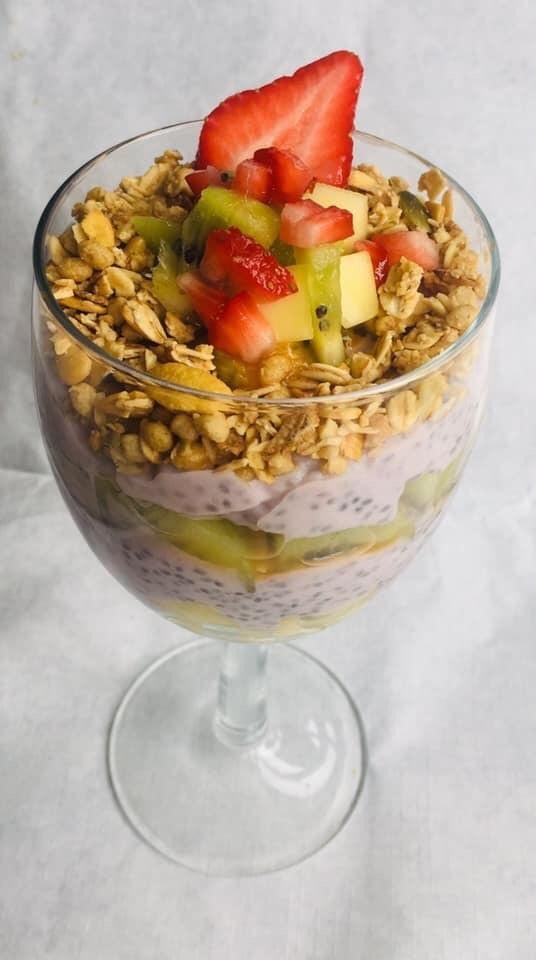 Ingredients
half Mango
few Strawberries
1 kiwi
1 passion fruit
160g yogurt + 2 tbsp chia seeds to make it thick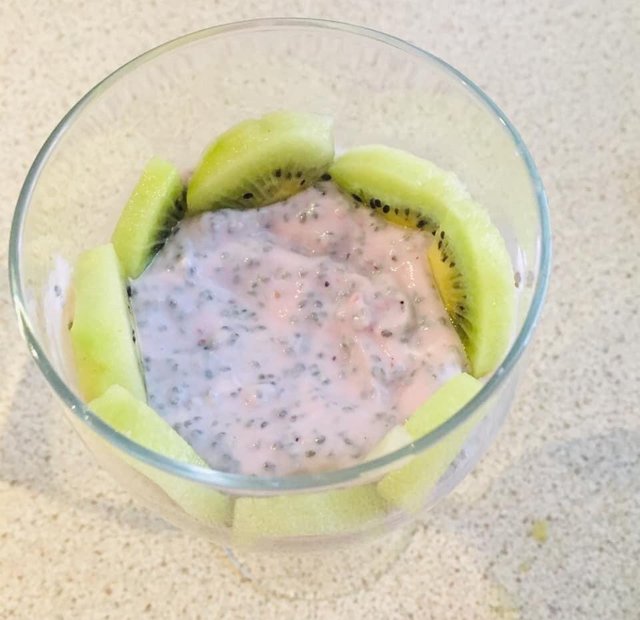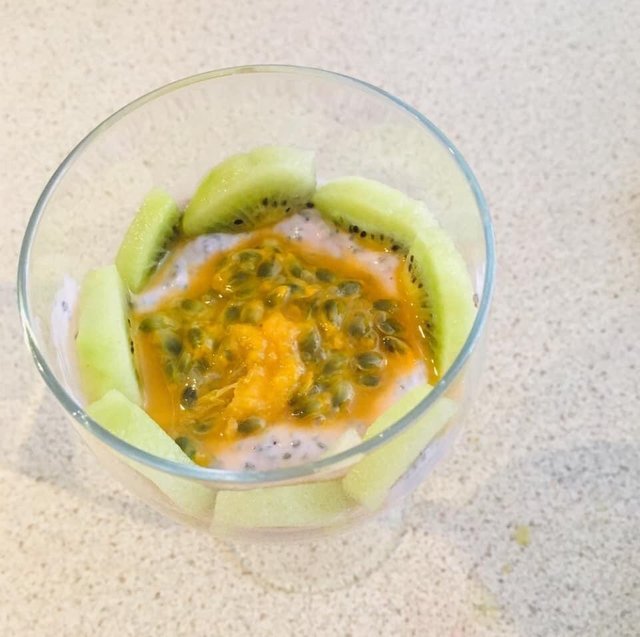 3 tbsp of granola for some crunch 😉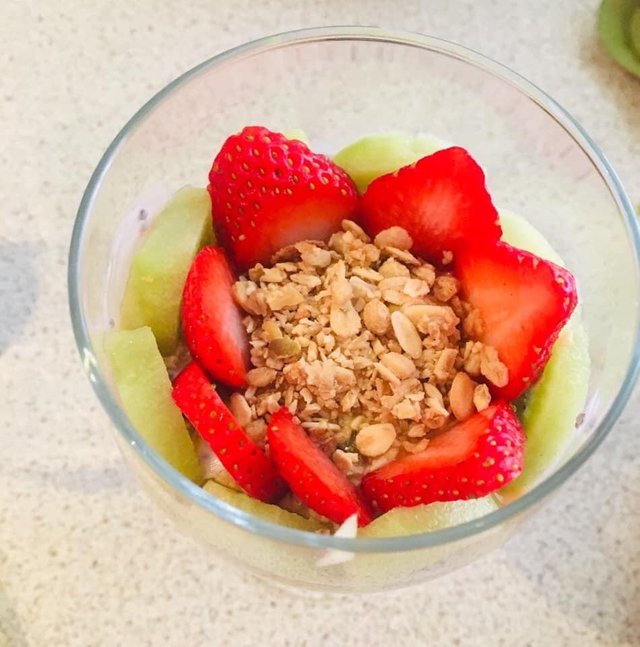 Decorate it however you want, leave in the fridge for few hours or overnight and share picture in comment section right below👇👇😉
...........Polish translation.............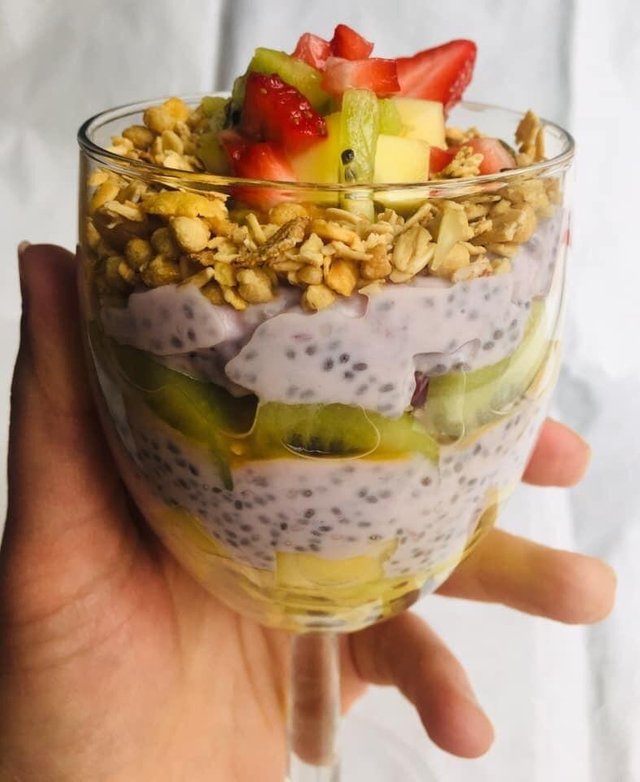 Ten deser z nasionami Chia ma wszystko, czego potrzebujesz, aby poprawić swoje zdrowie!
Jeśli szukasz czegoś zdrowego na dobra przekaske, jest to zdecydowanie świetna opcja!
Ta mała szklanka dobroci zawiera:
🔵15 g błonnika - połowa zalecanego dziennego spożycia!
🔵 Witamina A - ważna dla wzroku, układu odpornościowego i reprodukcji!
Wapń - pomaga utrzymać i zbudować mocne kości, utrzymać rytm serca, funkcję mięśni
Witamina C- która nie jest przechowywana w ciele, więc potrzebujemy jej każdego dnia
Omega 3 z nasion chia - może walczyć z depresją, lękami, stanami zapalnymi i może poprawić wytrzymałość kości i zdrowie stawów!
Przeciwutleniacze (z marakui) - pomagają chronić przed przewlekłym stanem zapalnym i chorobami takimi jak choroby serca i rak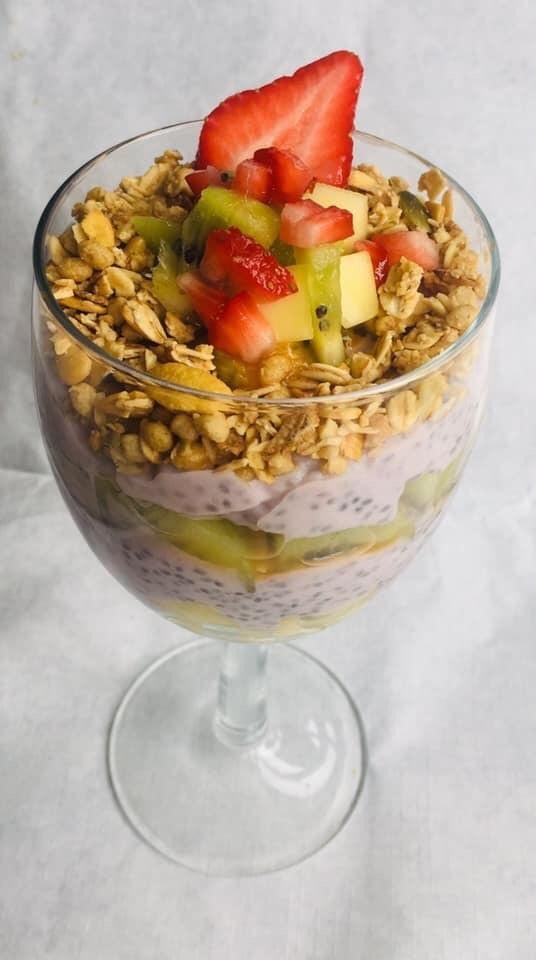 Składniki
pół mango
kilka truskawek
1 kiwi
1 marakuja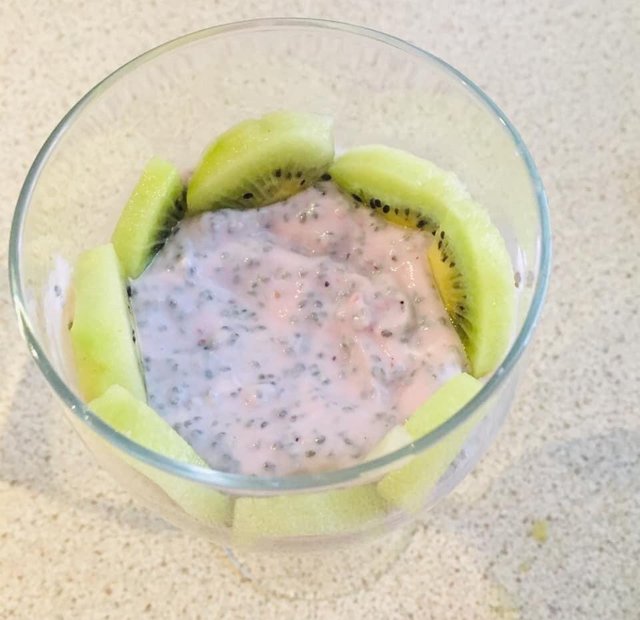 160 g jogurtu + 2 łyżki nasion chia, aby był gęsty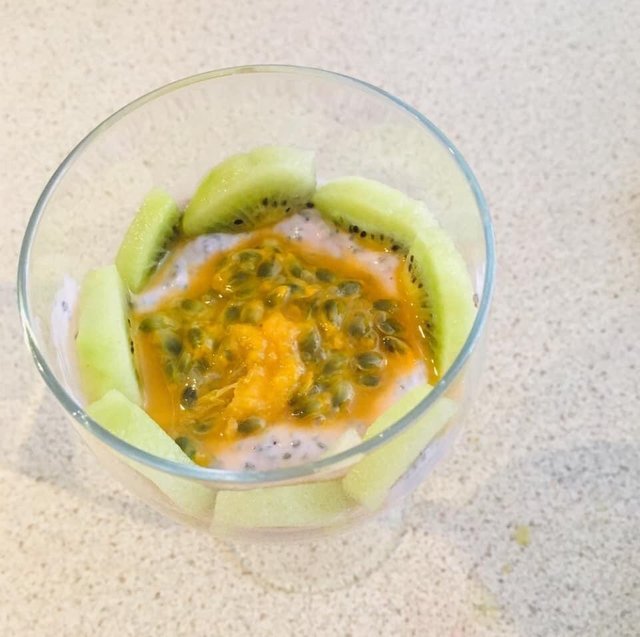 3 łyżki muesli aby nie bylo nudno I cos "pochrupac" czasami tez sie nalezy😉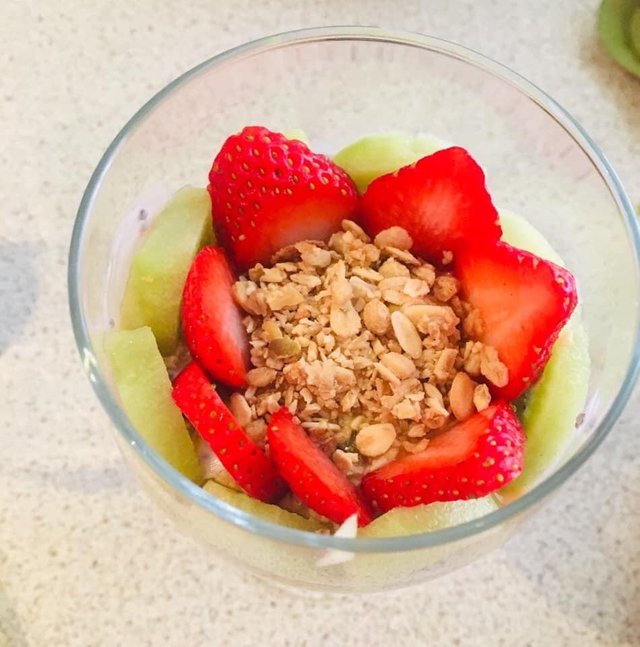 Udekoruj wedle wlasnego uznania.Zostaw w lodówce na kilka godzin lub na noc i udostępnij nam zdjęcie ponizej👇👇😉