Tuna salad with butter beans and cooked lentils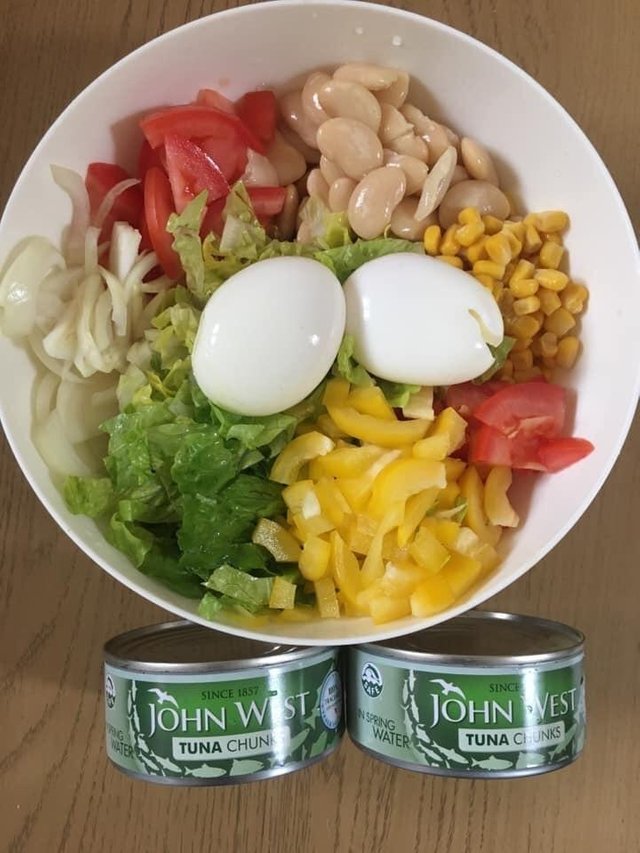 1)Choose your main source of PROTEIN:
Tuna (22g protein)
egg (6g)
2)Choose your main source of carbs from grains or starchy veg:
Canned brown lentils and butter beans (13g per 100g)
canned chick peas 16g per 100g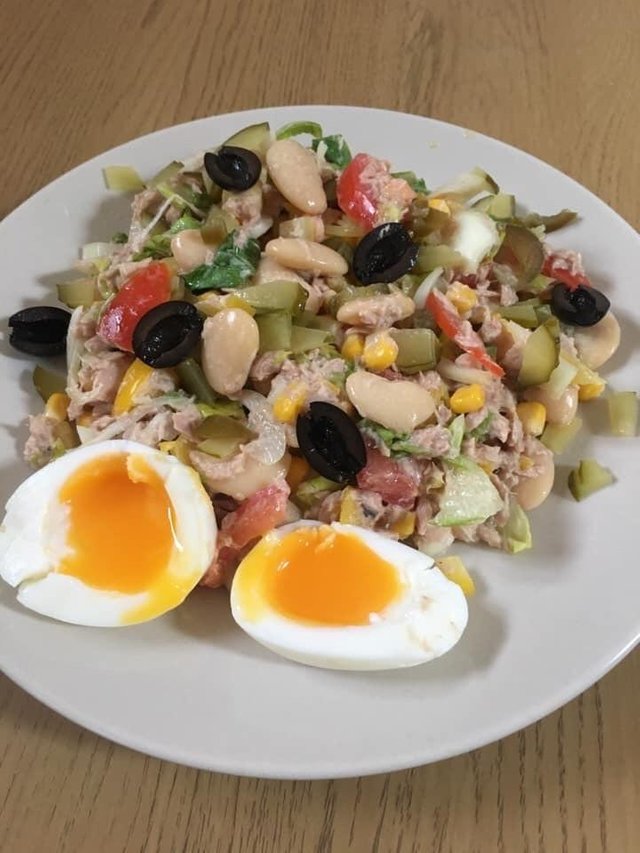 3)Choose your healthy fats:
Egg yolk
Olives
4 )Add your fav. vegetables
5 )Make your own dressing to avoid over consumption of calories from Mayonnaise based dressings. Here is my suggestion:
My salad dressing is:
2 tbsp full fat Greek yogurt
1 tbsp Dijon mustard
1 garlic clove minced
Salt and pepper
Mix and add to salad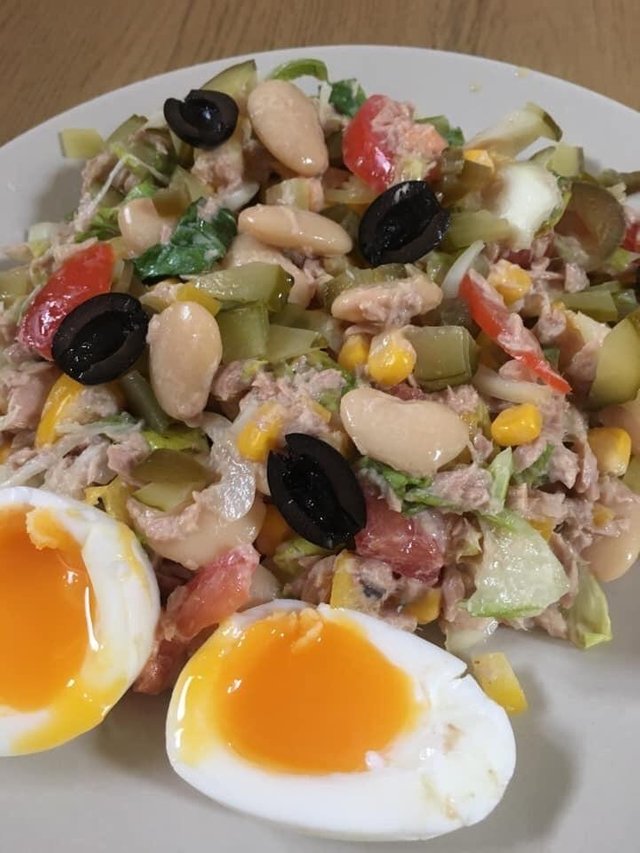 I used to make this salad with cooked pasta, nowadays I like to use butter beans!
They have kind of "starchy" texture similar to pasta and i like its slight buttery taste!
...........Polish translation...........
Sałatka z tuńczyka z biala fasola i soczewica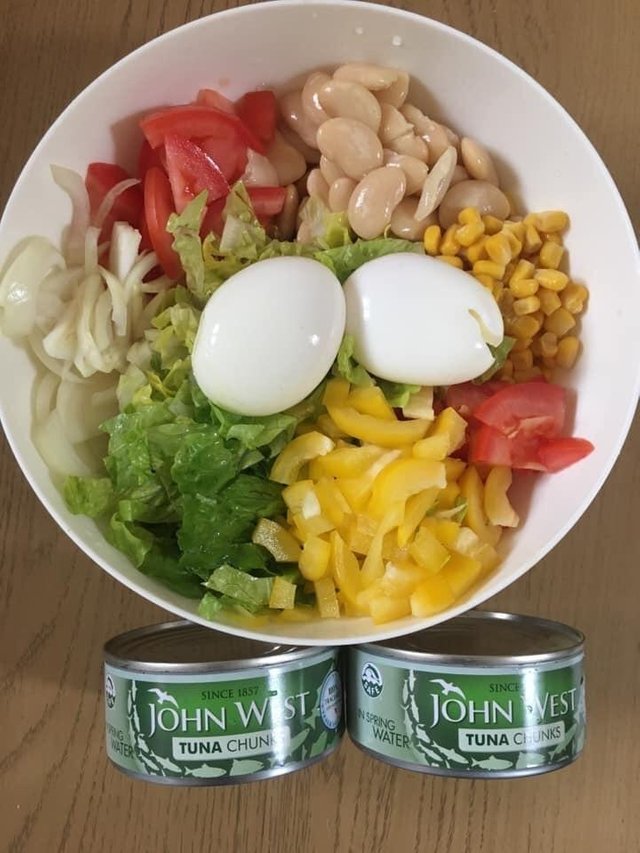 1)Wybierz swoje główne źródło Bialka:
Tuńczyk (22 g białka)
jajko (6g)
2)Wybierz główne źródło węglowodanów z ziaren lub warzyw skrobiowych:
Soczewica brązowa w puszce i biala fasola (13 g na 100 g)
ciecierzyca w puszce 16 g na 100 g
Ryz, makaron I kasze roznego rodzaju oczywiscie tez wpasuja sie idealnie😉
3)Wybierz zdrowe tłuszcze:
Żółtko
Oliwki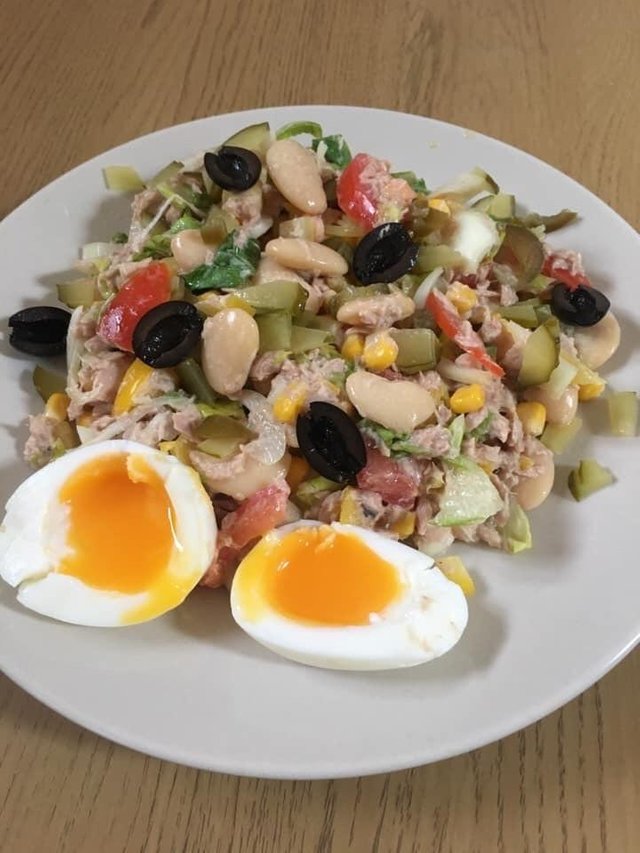 4)Dodaj swoje ulubione warzywa
5)Zrób własny sos do salatki, aby uniknąć nadmiernego spożycia kalorii z sosow na bazie majonezu. Oto moja sugestia
Mój sos sałatkowy to:
2 łyżki pełnotłustego jogurtu greckiego
1 łyżka musztardy Dijon
1 ząbek czosnku mielonego
Sól i pieprz
Wymieszaj i dodaj do sałatki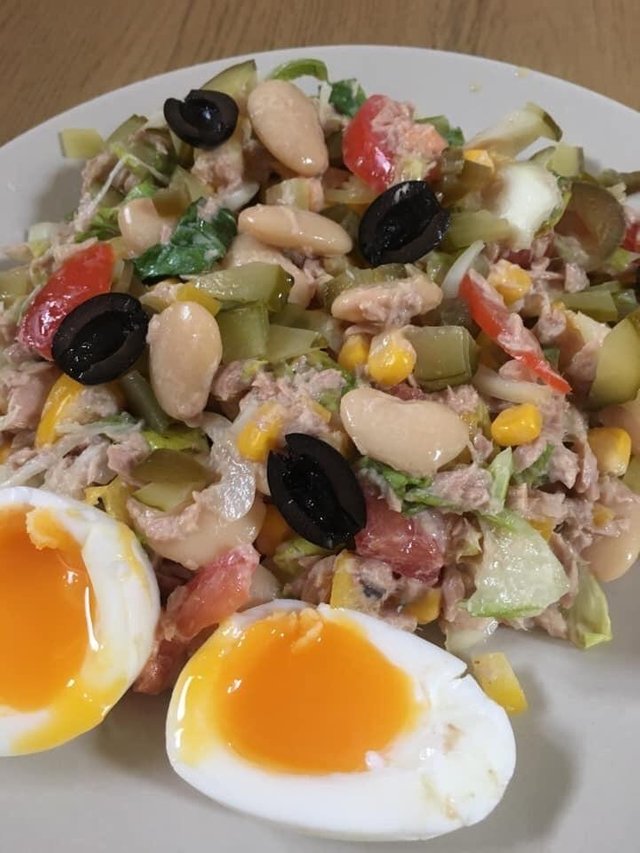 Kiedyś robiłam tę sałatkę z gotowanym makaronem, obecnie wybieram fasolę poniewaz moje kubki smakowe uwielbiaja jej lekko maślany smak!
Smacznego😉