when it is only worth winning, in this League of three points to tie is to lose. It was almost nothing to Lega or Betis 0-0 Butarque. To the pickles because being in decline the urgencies are enormous and adding one by one is not worth it. And to the Betics because the dream of reaching European places is not achieved without victories. None met its objective. The morning in Butarque was spring, of solace and appetizer, but the clouds were put on both teams with a sterile result.
Betis did not feel comfortable in the entire first half. Crowded by a Leganés who did not worry too much but did not let the Verdiblancos do their football. Above all, the pickles bothered with the work and speed of a Braithwaite that drove the bhetic defense crazy. Álex Moreno suffered from the beautiful side, surpassed in almost all actions.
Betis squeezed over the minutes. The Lega released 'pecks' isolated with speed as a registered trademark. And Soriano began to establish itself as the protagonist of a party that did not unblock. The cucumber goal made two stops, first to Canales and then to Aleñá, to save the Leganés.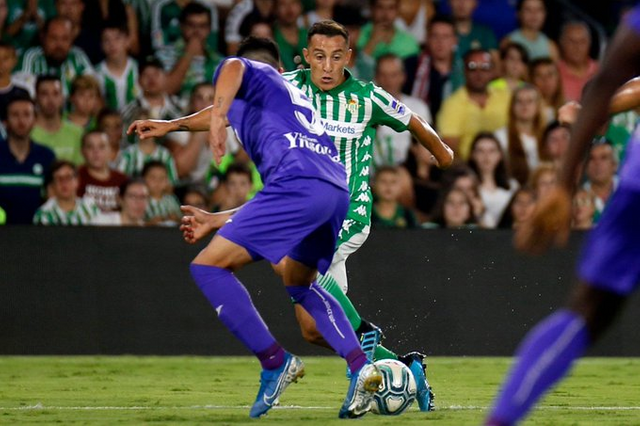 fuente
Awaziem became huge in every play of Betis attacks, slowing every approach. Betis saw how it was impossible to cross the cucumber defense. And so it came to an end. A point that is of little use. At this point, not winning is, in practice, almost like losing.