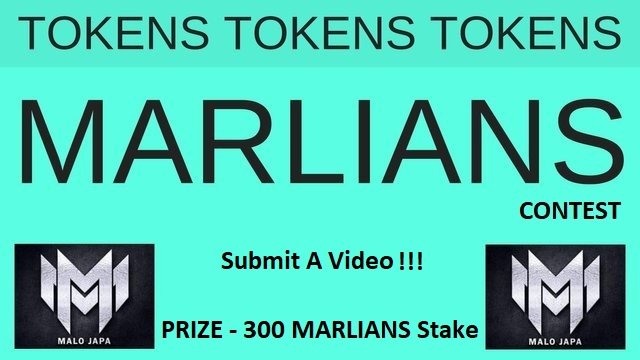 Let's grow your MARLIANS stake a bit more. I will do a 'series of simple video-contribution contests' and each of these contests will have a 'MARLIANS-stake bounty'. The bounty is in 'stake form', so that there is growth. 
By participating, you can grow your MARLIANS-stake a notch faster, one contest at a time.
With your MARLIANS-stake, you can easily start to curate authors on 'marlians.com' and grow your stake in the process too. Note that 'curation rewards' on the marlians.com tribe is 50% (not 25 percent). 
The MARLIANS-stake you receive courtesy of your participation on our video-contests is yours and can be powered-down into 'liquid MARLIANS', which is trade-able on steem-engine against STEEM.
Contest Proper
Today's video contest is the first of 'a series'. Your video-contribution will be uploaded to UloggersTV on YouTube. Send video to 'comsilbronze@gmail.com' via google-drive. 
Note: A script (for your video-contribution) has been written as you will see later. You can deliver it in any language of your convenience but you have to keep the meaning of the words in the script intact. You can also use your own words as long as the meaning of the words in the script is not diluted.
PRIZE - 300 MARLIANS-stake. (The contest is open till further notice. We will take one contribution per individual)
**Below is the script:**
Help us reach 1000 YouTube subscribers!!! 
I am a ulogger and my user-handle across the internet is '@yourusername'. I am here to implore you; well, to implore 'everyone', to subscribe to the UloggersTV channel on YouTube. (This channel!!!)
UloggersTV will feature uloggers from across the globe. Our aim is to propagate the art of ulogging globally, to where it becomes a renown concept, just like 'blogging' or 'vlogging'.
A ulog is form of a content, where the letter 'U' stands for you. 
As simple as that looks, you can create a ulog on any topic or niche as long as all aspects of your content e.g graphics, text, sentiments, images, videos, audio etc are created 'fresh', 'by YOU' and without 'resourcing from the internet'.
Isn't that powerful? 
This way we can use content-creation to tap into our innate knowledge and gift this very knowledge to the internet incessantly, keeping the internet 'fresh' and dynamic.
Plus, we don't have to be too worried about being a perfect blogger or vlogger because as a ulogger, you are allowed to be 'entirely YOU'.
We can gradually create an internet filled with 'humans', an internet whereupon 'content is queen'.
Join us on this journey and do well to subscribe this channel, smash the 'like' button on this video and share it. Then, don't forget to turn on notifications. 
UloggersTV will showcase uloggers from all around the globe, each one in their true form, each one in their evolving form, with 'flaws' allowed. 
No fancy cameras, no compulsion for make-up, 'fresh' each time; for the most part 'real' and for the most part 'the awesomest version of U'.
UloggersTV will one channel, many real faces. 
Help us reach '1000 subscribers'. Let the world know about the term 'ulog'.
You can connect with me on ulogs.org/@yourusername
Final Note!
You can invite anyone with a steem account to participate. Too, you can translate this post.
Do you want to get another 100 MARLIANS? Submit a ulog-quote here: https://www.marlians.com/marlians/@surpassinggoogle/the-first-marlians-com-tribe-contest-submit-a-ulog-quote-in-the-comment-prize-100-marlians-per-qualifying-entry
Your Boy Terry
Kindly vote for my witness. It is called 'steemgigs'. 

Visit 'https://steemitwallet.com/~witnesses' and vote up 'steemgigs'. It is currently ranked 56.
Also...
If i can go to STEEMFEST4, i will be speaking about marlians.com, steemgigs.org, ulogs.org, teardrops.network etc and you can support my efforts to go there. Read this post!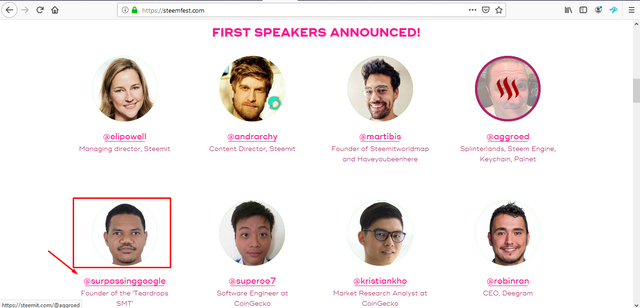 Your Boy Terry
When Should I Use The #marlians tag?
We welcome and support 'all content-type' and 'all locations'. We value each human.
Get Certified (This is optional)
First 1000 certified uloggers will get 50 MARLIANS. This aside other ongoing drops.
Kindly subscribe to UloggersTV on YouTube