Time has flown, Steemfest is near and now, i have to catch up. By every measure, i am having to catch up and this includes, my participation in the #roadtosteemfest contests. I noticed earlier today, that i haven't participated in all topics of the #roadtosteemfest contest-series, so i will be catching up over the course of the next few days. 
So far, i have participated in 6 out of 9. 
Here is a list of the topics, incase you have missed out on some yourself.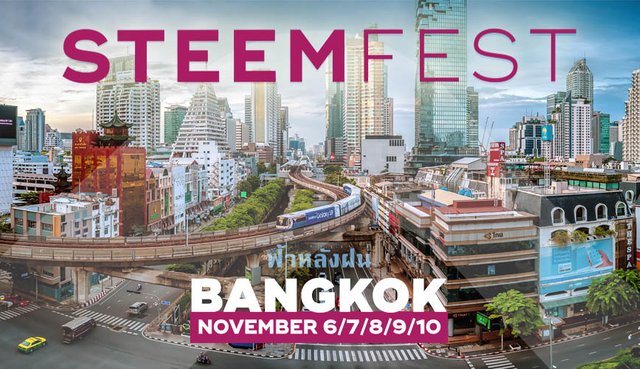 I have rendered entries for these topics so far:
Today's entry will cover the topic 'Budgeting'.
For a long time, the term 'budget' hasn't been in my dictionary. Those are things of luxury in my case. It has practically been impossible to budget. Each day has carried its anxiety and its own expense. Especially in the past few years, i haven't really had a bulk sum of money kept somewhere, that i can strategically spend.
This will likely be the case, where i am able to visit Thailand for Steemfest. There are no prior plans when it comes to my spending. I will likely be there with empty-pockets upon arrive there, then figure out how to pass through each day, till my stay there ends. A major aspect of this 'figure out' process is 'realizing money each day for the sustenance of my dad back in the Philippines, especially to cover his daily medicine needs. This is a very daily affair.
Events on this particular trip, will be hard but doable. My plan at this stage, is just to raise enough for airfare and go from there. Recently, i am here that it may be a hassle at immigration to even leave the Philippines, without some solid itinerary or show money. I would have liked to take my house-rent money along to the airport at least to show it, then send it back into the checking-account again for my landlord to take it (like they always do) but my rent date is '5th of November' and the money simply has to be in the account on that day, no question. (Last rent-day, i was late for two days and the bank had removed 100 USD from my account, for 'two-days of bounced cheques. I am drowning these days.)
Once i get into Thailand though, no worries. We will just go from there budget or no-budget. Bangkok is likely a 24-hour city, so i will have one day interval where i can just hangout around anywhere till i figure things out. These things are doable, when you are in dire state and in my case, i can manage somehow. 
For instance, when it comes to food, i am not passionate about it, so i am likely to circumvent eating opportunities even when they food has cake-icing on it. I need to relearn those feelings in the long-term. 
As for an abode, i can make do with 'even a bed-space' for this trip. Then, when it comes to visiting places, i can't push forward these matters on my own but I can mingle easily, so i will likely wait till i am really persuaded to push these matters before i follow suit. (When i visited my sisters in Dubai, a few years ago, all i was going to end up doing there was bed-rest till the last day, when my smallest sister persuaded me to go out with her.)
In Thailand, I would walk out in the evenings for sure. I like that. I love paying attention to 'humans' the most. When it comes to 'exploring creation', 'fellow humans' constitute my primary 'creation' of focus. So, i would walk around the places and spaces especially in the evenings, to see 'humans in happy-state'. (And well, it will just be a pleasure to be around steemians. I can't erupt those fantasies just clearly right now but i know it will be very special for me, especially in these times in my life.)
On steem, i did just the same with regards to fellow humans. Like one giant CCTV, i used steem to pay attention to the very elements of humans. 
I would have loved to spend up to 15-days in Thailand though if i was financial buoyant but it is likely to be 10-days instead. Yes, if i really had the luxury of a budget, i would have spent 15-days there at least. I did see this Thailand trip as an opportunity also to get my first-ever rest, you know, 'spend 10 extra days after Steemfest', to just sight-see, walk, hangout and try 'rest'; away from a phone and PC.
When i eventually get space for my health-recovery, i will have to dump every fone and the entire internet-space for 6-months to year, to rewire my entire formation, that my brain relearns stuff. Even reflexes aren't any longer reflexes in my case!
If i get to Thailand, to this year's Steemfest, i will get at least one massage too. Yes, that will need to be sorted out somehow. Who knows, i may find a steemian to cajole into getting one along with me and if the compartments/massage-rooms are located side-by-side, we will talk during the massage and laugh because, yes, it is possible to do a massage and be laughing with the person next door, especially when the other person has had some drinks and i have to respond at least.
Overall, in my case, i just have to find my way there to Thailand. Things will workout for sure budget or not. I have done alot of this, so i am experienced. Since 15, i have done that life. Ofcourse, there are steemians in Thailand and from nowhere, they may just pop up and begin to loosen me up.
Money is the smaller things. It has its place as such in my case and that will always be the case. I do believe in the value of 'human' and the 'value of my own human' never left. As a result, i can take walks, budget or no-budget and perhaps, influence matters by virtue of my human and my believe in fellow human. Jehovah in utmost control.
Now more than was ever the case, i do have fears, especially because of my dad who is ill, innocent, great and who i cater to in a nation where i am very much alone and in the midst of my deteriorating health-state. That aside, i wouldn't entertain any fears about a trip to next-door Thailand, budget or no-budget.
Your Boy Terry
You can support my fundtion here: https://fundition.io/#!/@surpassinggoogle/jfnt9dxs7
It allows donations in FIAT, STEEM or other cryptocurrencies.
Kindly support the 'steemgigs' witness here. It is currently ranked '53'. 
Support My SPS Proposal To 'Set Up A Macrohard Hub In The Philippines To Gather Programmers To Code On Steem With Swag'.
To vote on my proposal via steemconnect, kindly click here.Or vote using keychain here
Read My SPS Proposal To 'Set Up A Macrohard Hub In The Philippines To Gather Programmers To Code On Steem With Swag'.
https://steemit.com/steemdao/@surpassinggoogle/sps-proposal-help-me-fund-the-set-up-of-a-macrohard-hub-office-for-programmers-in-the-philippines