Time has flown, Steemfest is near and now, i have to catch up. By every measure, i am having to catch up and this includes, my participation in the #roadtosteemfest contests. I noticed earlier today, that i haven't participated in all topics of the #roadtosteemfest contest-series, so i will be catching up over the course of the next few days. So far, i have participated in 7 out of 9. Here is a list of the topics, incase you have missed out on some yourself.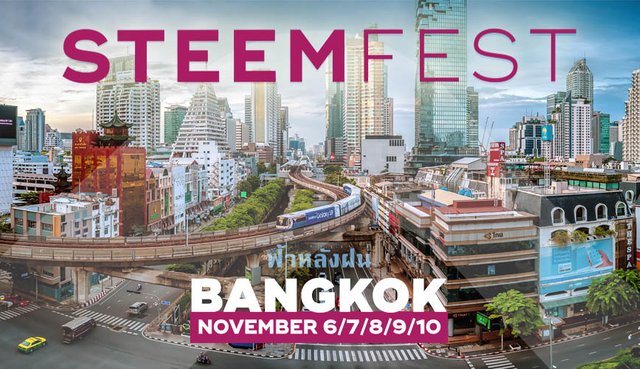 I have rendered entries for these topics so far:
"Who would i like to meet at steemfest?" This is lovely question. It sorta erupts fantasies. I love steem. I love humans. I love steemians. 
I have spent my time on steem, paying attention to fellow humans, fellow steemians. I have practically sat on steem to do this. 
I have been in steem events too and 'steemians' are different from 'regular people'. This is true. It is not coincidence. There are valid reasons for this. Same as steemians are different from 'the regular internet user'. 
Before i found steem, the world of the internet was filled more 'with strangers'. While people complained about the presence of bots on steem, have you really been on the likes of twitter, instagram etc to really see bots in action? DMs are auto-responders and even in the midst of actual humans you can still fill that you are in the midst of bots when you being to realize that to many on these platforms, you practically only constitute 'the next client' or 'a statistic (i.e the 1 millionth subscriber etc)'.
This changed on steem! Steemit easily begin to become 'a home' on the internet.
Steemians have incentive to be reputable but way beyond just 'the incentive to stay reputable', steemians begin to subconsciously adopt of a culture of 'being reputable'. The 'proof of brain' reward distribution model is no joke. Using it in a bid to distribute rewards, affords steemians the ability of 'becoming family'. In the art of curation, steemians begin to pay attention to aspects of 'fellow humans', evolving in the process and becoming attached to their very own person, re-tapping even into their very own value. In the art of content-creation, steemians now have an audience to tend to, that they become more conscious of how they present and carry themselves and to 'prove the brain', they exert their mental capacities, evolving in the process.
Ultimately, steemians are better versions of humans and this is exactly what you will feel instantly in any steem event. Steemfest will not be different and i know it. 
I would to love meet everyone at steemfest and where humanly-possible, 'one by one'. I don't want to imagine it much. In my case, attending Steemfest constitutes an 'entire breakthrough'. I don't have a list of who will be there at steemfest, so i won't necessarily mention names here but i have some names in mind that i will look out for when i arrive there and the funny things is, i haven't seen their faces. Hahaha, i will be awesome where attendees have shirts tagged boldly with their steem username. 
Many have seen my face! It will be a splendid feeling when some comes around, taps or touches me and say hi to 'surpassinggoogle' and don't have reservations when it comes to touching me, I have no 'personal space'. Yes, relegate reservations in my space.
I would have loved to meet @ned. I mentioned his name here because it is established that he will not be there. There is a lot i would have loved to tell him. Overall, i want to keep the suspense 'a suspense' and just go to Steemfest and let's my heart beat when these amazing moments erupt.
So, who will i love to meet at steemfest? Well, you. If you are there at Steemfest Thailand, i would love to meet you.
Your Boy Terry.
You can support my fundtion here: https://fundition.io/#!/@surpassinggoogle/jfnt9dxs7
It allows donations in FIAT, STEEM or other cryptocurrencies.
Kindly support the 'steemgigs' witness here. It is currently ranked '53'. 
Support My SPS Proposal To 'Set Up A Macrohard Hub In The Philippines To Gather Programmers To Code On Steem With Swag'.
To vote on my proposal via steemconnect, kindly click here.Or vote using keychain here
Read My SPS Proposal To 'Set Up A Macrohard Hub In The Philippines To Gather Programmers To Code On Steem With Swag'.
https://steemit.com/steemdao/@surpassinggoogle/sps-proposal-help-me-fund-the-set-up-of-a-macrohard-hub-office-for-programmers-in-the-philippines 
---
Posted via Marlians.com