We started an endeavor that enables you increase your MARLIANS stake one activity at a time. The last activity, still open to participation and you can find it here!!!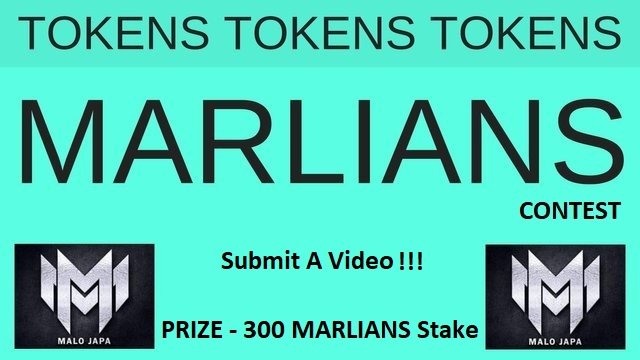 We have another activity/contest and it will involve some 'ulogginng'.
While ulogging appears like 'another simple/fun human activity', it is one activity that can actually adjust the world. 
Note that the most powerful element of ulogging is 'mining the human'. The concept of 'ulogging' is the forefront of our entire ecosystem and simplicity/familiarity element of the term 'ulog' has made our route to mainstreamity as pinpoint as "let the world know about ulog".
We look forward to a time, when the word 'ulog' and all its children-words like ulogging, ulogs, ulogacies, ulography etc are made part of the dictionary; a time when each smartphone-keypad suggests the word "ulog/ulogs"; a time when each social website has a tab labelled 'my ulogs'; a time when all search engines recognize the term 'ulog or ulogging' as a valid search word.
Note the 'marlians.com' is one of several social websites across the globe that already has a tab called 'ulogs'. Another one is 'humanist.xyz'.
Contest Proper
First, please subscribe to UloggersTV on YouTube if you haven't. This is the direct URL: https://www.youtube.com/channel/UCzI3Rjamg7zSe_o0BwSeIQQ
Simply do a short video in any language of your convenience.  (Meet a random person or acquaintance, introduce yourself and tell them enthusiastically that 'you are a ulogger'.You can also decide to do an outro at the end of your video, tell us of your username and how you can be found etc.)
Be as creative/inventive/u as possible.
If your video extends to where your partner is interested in knowing what a ulog is and you have to explain what it is, feel free to record that too. (This may extend the video-length but that is acceptable.)
Send us a copy of the video to 'comsilbronze4@gmail.com' via google drive, so that we can download it and upload it to UloggersTV. (If you want other options for delivering your videos to me, consider contacting '@surpassinggoogle#1660' on this discord: https://discord.gg/Jjhrej3)
This contest doesn't have a close date. All unique users can participate!
Note: Flaws allowed!
PRIZE
It is important to note that a ulog has an un(dis)talented paradigm. We aren't looking for quality content or perfection. We are seeking 'real human growth'. This means that we curate 'the human', so "flaws allowed". This also means that we will look to reward 'effort', efforts to 'mine the human', attempts at out-of-the-boxness etc and not 'just talent'.
Each qualifying entry gets '300 MARLIANS' stake.
Participants who are also 'certified' users get '500 MARLIANS' stake.
Where we get more than 10 entries, the top 3 entries will get '1000 MARLIANS' stake.
Side Note: You can invite as many steem users as you like to participate!
Your Boy Terry
To Web Developers, UI/UX Experts etc
If you would like to help us at marlians.com, let's discuss here on #marliansdotcom-general or you can send me a DM to '@surpassinggoogle#1660' on discord. Before then, look at some of these simple tasks; 1, 2, 3
You can vote for my witness. It is called 'steemgigs'. 

Visit 'https://steemitwallet.com/~witnesses' and vote up 'steemgigs'. It is currently ranked 56.
Also...
If i can go to STEEMFEST4, i will be speaking about marlians.com, steemgigs.org, ulogs.org, teardrops.network etc and you can support my efforts to go there. Read this post!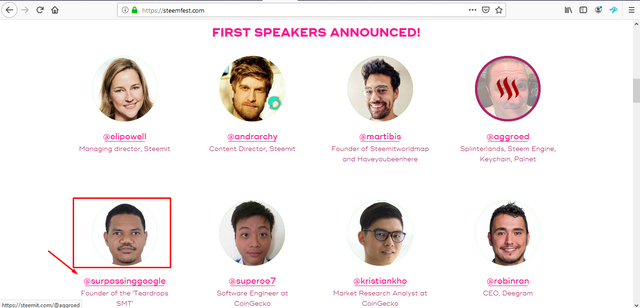 Your Boy Terry
When Should I Use The #marlians tag?
We welcome and support 'all content-type' and 'all locations'. We value each human.
Get Certified (This is optional)
First 1000 certified uloggers will get 50 MARLIANS. This aside other ongoing drops.
Steps 1: Send '5 STEEM' to '@marlians' with this memo; '1 month certification'. 
Step 2: Do a 'ulog' via 'marlians.com' discussing the process of 'how you became a certified ulogger'. Make sure to use '#ulog'. 
Step 3: Subscribe to 'UloggersTV YouTube'. 
Step 4: Fill up this google form. 
If you desire, you can DM '@surpassinggoogle#1660' on discord when you are done with the steps, to hasten the process.
Note: Where you get certified now, your payment ("one month certification") hasn't started counting yet but you will already be 'certified'. This is a bonus. We will notify you when "the one month" starts counting (after we have setup our automation-tools). 
See our list of 'certified uloggers' on 'https://ulogs.org/discover' 
Kindly subscribe to UloggersTV on YouTube
If you can translate this post into other languages, feel free to do so. You can also show me the translated copy on discord, so that i can resteem and upvote it.
---
Posted via Marlians.com