A select number of precious metal stackers are also #menemaniacs... i.e., their stack of precious metals include Mene 24K Investment Jewelry.
I am a #menemaniac!
I regularly add Mene 24K jewelry to my stack of precious metals throughout the year.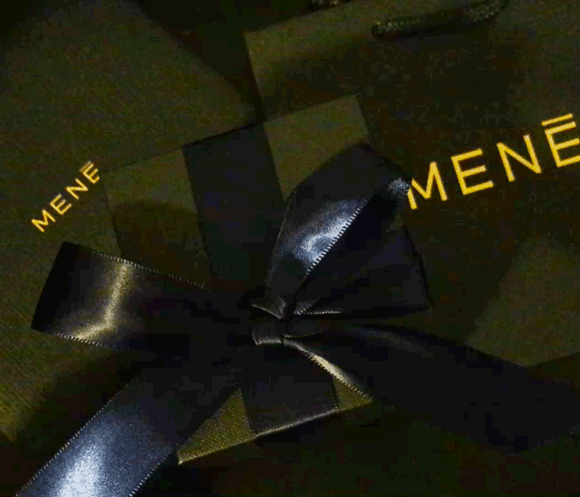 Yesterday, I received my order from Mene!
I was so excited to open the box, I forgot about the fact that I was sick!
I still am, but I just have to share with you what I got!
---
My order came in a lovely blue box with a satin blue ribbon tied neatly in a bow, and was enveloped in dark royal blue wrapping tissue... so very elegant! And I just love the dark royal blue suede pouch.
I asked for a black suede cord with my jewelry. It is free with charms and pandants in choice of lengths and colors.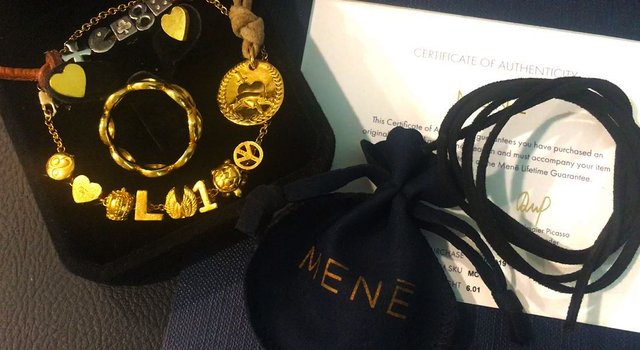 ---
Certificate of Authenticity and Lifetime Guarantee
Signed by the Founder and Co-Founder of Mene; Date of Purchase and guaranteed weight of 6.01 grams 24K Gold (0.039 shy of a quarter ounce)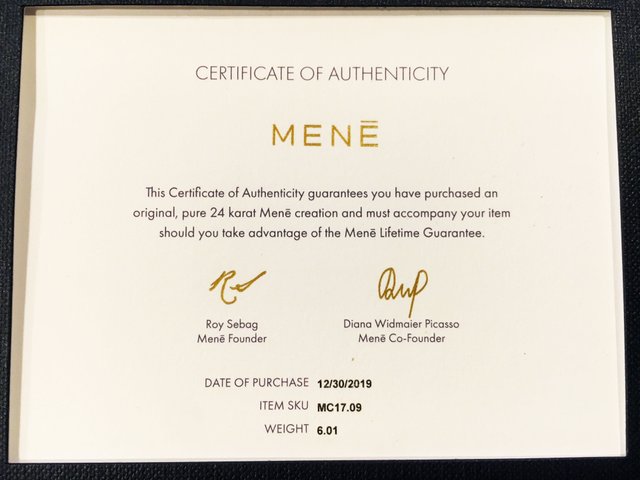 ---
😍Look!😍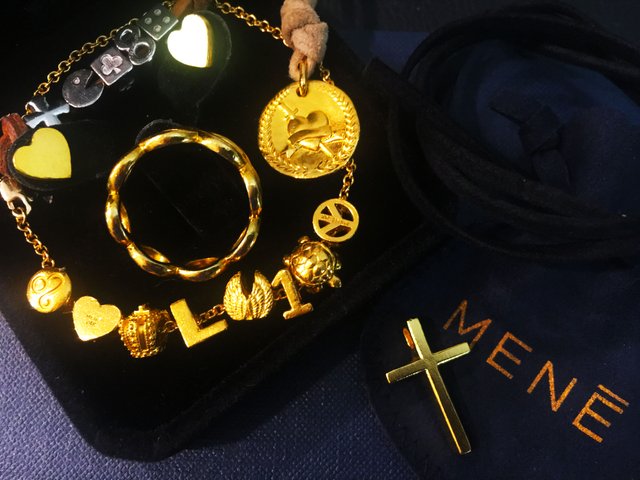 A beautiful 24K Gold Cross.
---
I 💕 L-O-V-E 💕 it!!!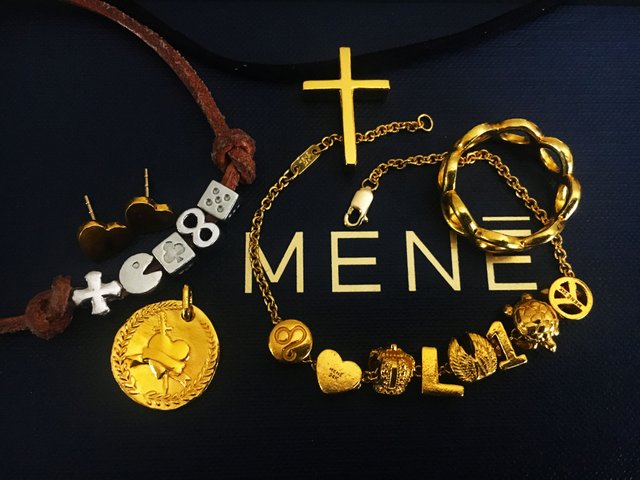 ---
Mene 24K jewelry is a great way to build a gold and platinum stack.
Earn $5 in Mene credit for signing up for Mene with this invite link: https://www.Mene.com/invite/cK5BKh
---

---
Anyone can join in on this fun challenge hosted by @goldmatters using the tag #menemonday.... to showcase a favorite Mene 24K jewelry piece or two. No photos to use? Visit the Mene website and feel free to use their photos like many #menemaniacs do! All photos, selfies, silver, platinum, and gold are mine and taken using my iphone6.
---

I hope you enjoyed viewing this article as much as I did in sharing with you. Thank you and I will see you again soon!

@silversaver888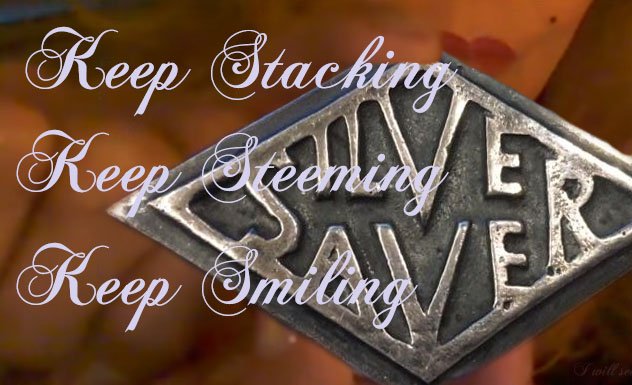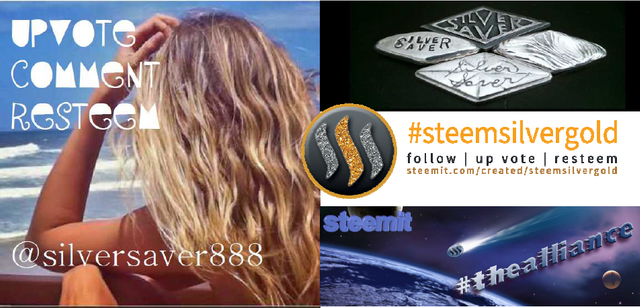 ---
😊Make it an AWESOME day!😊
Shades come in handy when one is not well enough to put on make-up.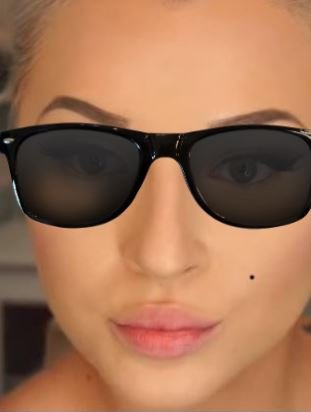 Hugs and Kisses 🤗💕💋!!!!
---
Posted via Steemleo | A Decentralized Community for Investors