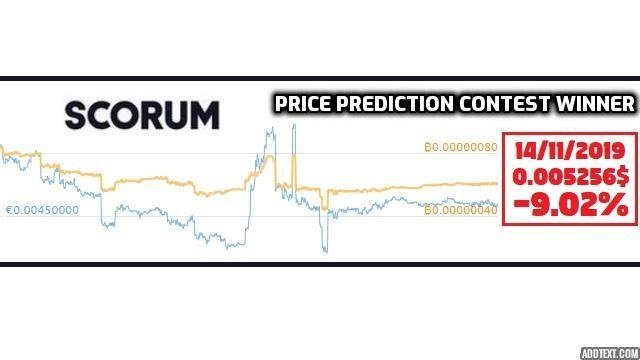 Congrats to @linlee who won the Scorum price prediction contest predicting a price of 0.0057$. The 100 SCR prize has been sent.

---
CURRENT SCR PRICE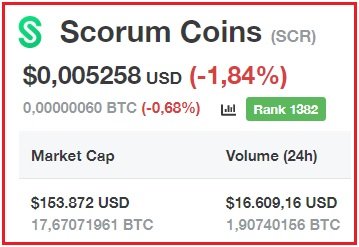 Another month and again no signs of life from the devs whatsoever. I'm honestly surprised the price of SCR is holding up the way things are going right now. It's been a total disgrace how this project has been run over the past year. The product itself is actually great but in the end, everything stands or falls with its devs who seem to be doing everything in their power to kill their own platform. I am going to stop wasting my time on this platform until there is some sign of life from the team. There will be no new contest for the next month, but feel free to leave your price predictions in the comments below. I would not be surprised to see another 50%+ drop next month.
---
At this point, the only hope is for another crypto bull run where the public steps in which probably activates the team to start selling a facade again for as long as it lasts which will pump the price up. The best thing that could happen right now is for current devs to sell their project to someone who is actually willing to develop it properly. I can's see any of these scenarios happening anytime soon.
---