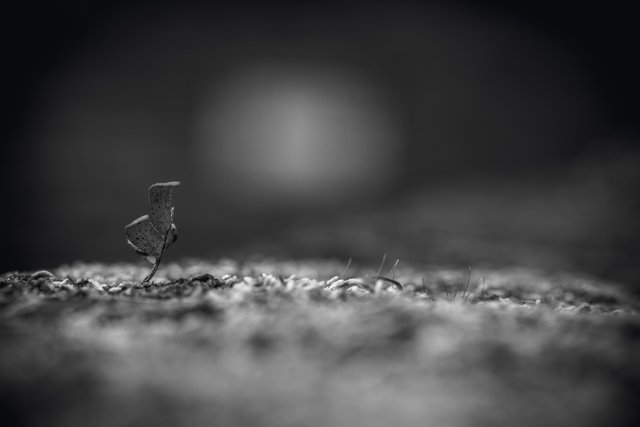 Photo taken by me @derangedvisions
Miniature Forest

When I was in Charleston, South Carolina, I went and visited the Angel Oak, which is the one of the oldest oak trees in the US, at around 400-500 years old. It is 66.5 feet tall, 28 feet in circumference and produces shade that can cover an incredible 17,200 square feet.
As you can tell, this tree is pretty massive. But along with its massive size, it is also covered in ferns, which in itself create its own little forest ecosystem. The ferns provided a home for all sorts of insects to thrive. It was pretty cool to get up close and take pictures of this massive tree while everyone else was standing far away and trying to capture the whole tree in their shots, while ignoring the thriving ecosystem within.
This is my entry in Monomad's Macro theme by @monochromes.