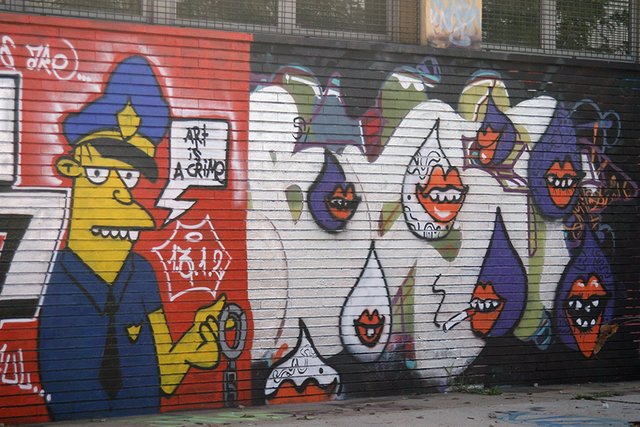 Somewhere on the more awkward path down from the Montjuik Hill.
So, I bet there were tags somewhere for real appreciators who know their murals. For the general audience, people like me, the authors remain in the shadows.
My photo shows the original murals only partially. They looked like separate artworks to me. But that doesn't need to remain so, right? There's defiance in both pieces.
Have a creative week ahead of you and defy the routine!
Yours,
Manol