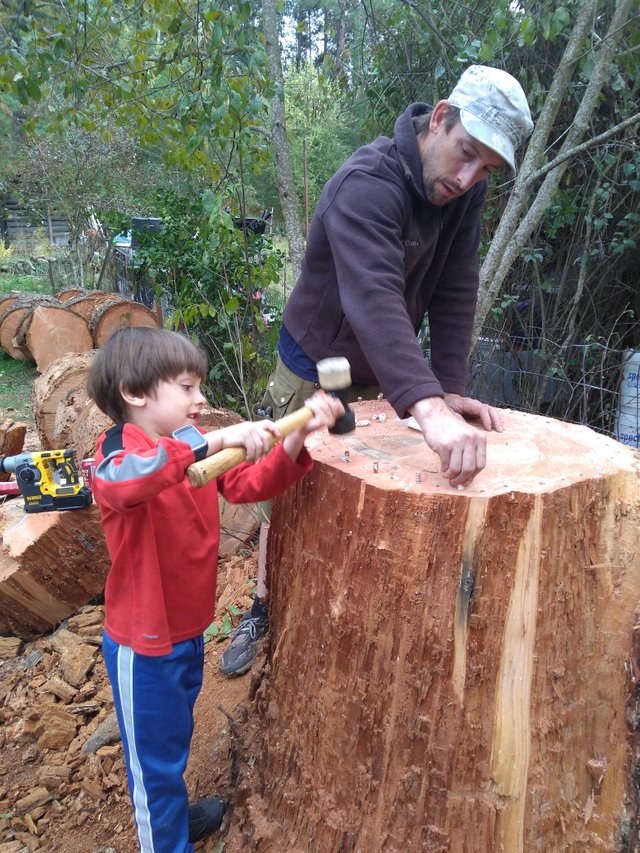 Yesterday was a bit stuttered. I was waiting for my friend to arrive so we could go to town and because of that I was not wanting to get to deep into one of my projects. It is not the easiest to break away from a lot of them and I would have likely been all grodey and dirty. Once they did arrive we were in the yard and had let their dog Neka run and go potty when the instinct took over and she got one of our chickens. The dog is a hunter and none of us thought about the fact the chickens were in the yard. So @stryeyz did an impromptu chicken butchering lesson for Q, Art's 12 year old daughter. She was fascinated and watched the whole process. After that we made it to town and bought all the stuff for doing the electrical today.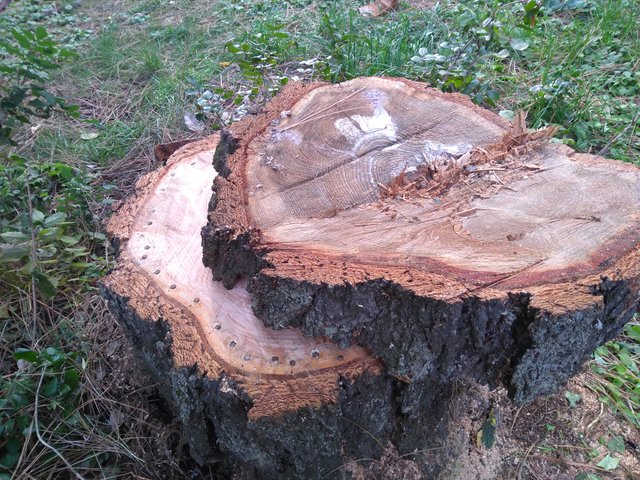 Once I got home I got right to Inoculating my stumps with my Phoenix Oyster Mushroom Plugs. The temps have climbed after the recent cold front passed by and the nights are above freezing with the days in the mid 50sF so I have a nice window of opportunity. I installed the plugs in the first stump by myself but on the second stump my oldest gave me a hand pounding in the plugs.
The smaller stump I was able to save the flush cut from the top and so I set it on the face to help protect the plugs. On the larger stump I just draped a bunch of my old shade cloth on it. This is all temporary until I can get to applying the was coating, in a few days.
Today I am going north to my buddy's house and we are going to be pulling wire and installing a new sub panel so that he can finally have hot water in his yurt. Also going to be running a dryer circuit as well. They are not going to know what to do with themselves with all the POWWAH!!


13022

Daily Activity, Gardening, Home Improvement, House Chores, Shopping, Walking, Weight Lifting, Yard Work