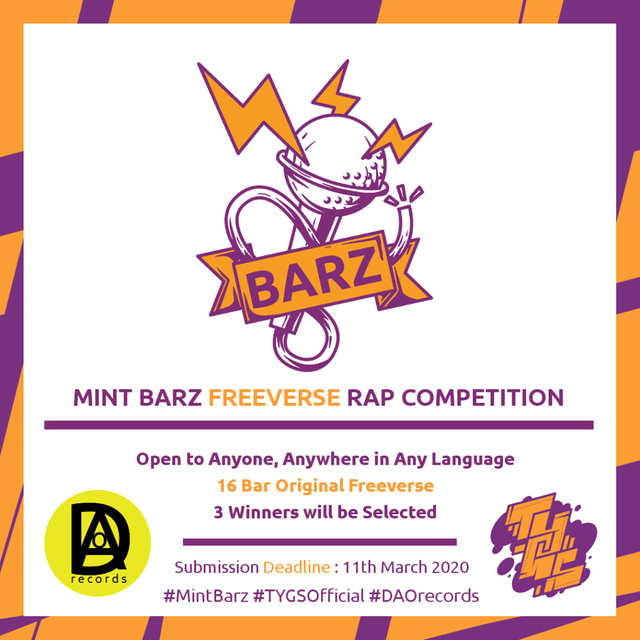 Salute Steemians!
Today I would like to share with you a dope contest with a nice rewards especially to those who's into rap music and can spit some rhymes, @Daorecords and @tygs are kicking off the new battle series with 'Mint Barz'
Mint Barz is a "freeverse" competition open to emcees from around the world.
When you participate in this unique global rap competition you stand the chance to be selected for an official DAOrecords "Mint Barz" release, plus all the dope things that come with winning.
Entry Details:
Open to anyone around the world in any language
Use the Beat provided below & write your 16 bar verse
Record a video of yourself rapping your original "Freeverse"
Post your recording to your Instagram or Twitter account profile page
AFTER POSTING fill in this – Entry Form
Need more answers? Read the FAQ
Submission Deadline is 11th March 2020
Beat is produced by DJ Lethal Skillz exclusively for DAOrecords
More details are available on the original post, which we urge you to check out!
Good luck and we look forward to your entries!
Check out the full official post from @Daorecords on
https://steemit.com/hive-193816/@daorecords/mint-barz-a-freeverse-rap-competition

---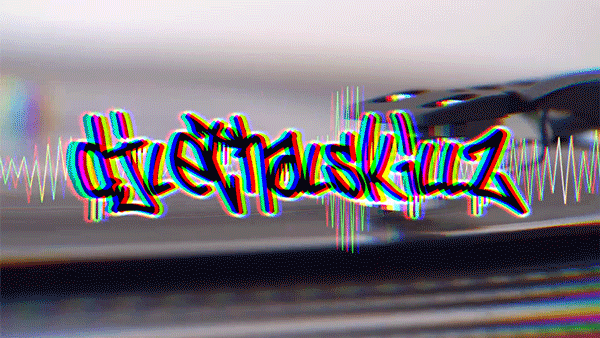 ---
Get your account and start enjoying some fresh tunes, all you need is a email account and a password. 90 days free! https://emanate.live/listen
Emanate is shaping the future of music industry, in short, Emanate creates a smart contract that protects the artists from digital privacy, ensuring that the artists are paid when their music is played even if it is only a very small amount. It's a really simple concept but could have profound effects on the industry, by taking the scalability of EOS, micropayments, smart contracts and an audio file and create what they call "smart collaborations".

Sign up for Emanate here: https://emanate.live/auth/signup

Learn more about Emanate and follow our socials:

• Website: https://emanate.live/

• Medium: https://medium.com/emanate-live

• Reddit: https://www.reddit.com/r/emanateofficial/

• Twitter: https://twitter.com/EmanateOfficial

• Facebook: https://www.facebook.com/emanateofficial/

• Instagram: https://instagram.com/emanate_official

• YouTube: https://www.youtube.com/channel/UC02u8Gg5EcCgG7XpP-XDuuw/videos

• Telegram: https://t.me/emanateofficial
---