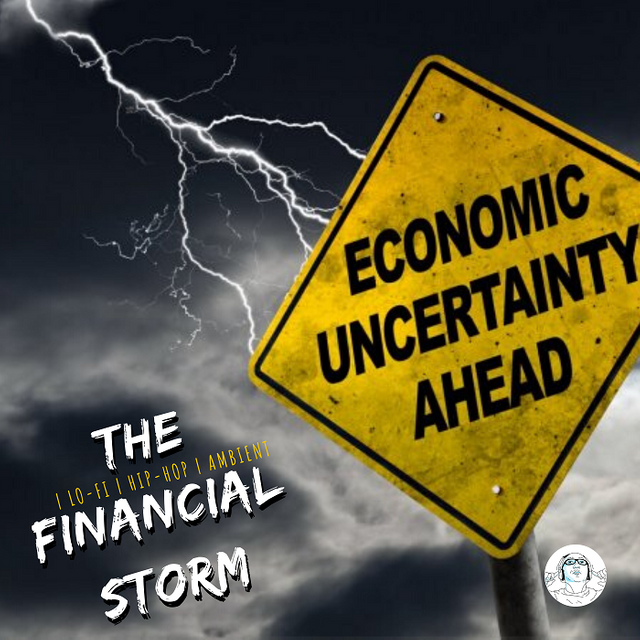 ---
Blockchain Music Series: 'ᔕTOᖇᗰY ᖴIᑎᗩᑎᑕIᗩᒪ TIᗰEᔕ' | Economic Political Lo-Fi, Hip-Hop New Music
| Lo-Fi | Hip-Hop | Political |
---
'ᔕTOᖇᗰY ᖴIᑎᗩᑎᑕIᗩᒪ TIᗰEᔕ' A freshly cooked production inspired by the recent protests taking place around the world like Chile, Iraq, Hong Kong and back in my home town Beirut for the past 3 weeks now.


It all began with a single spark, from a hike in metro fares in Chile to an increase in taxes in Lebanon to a proposed extradition bill in Hong Kong... those flickers have definitely ignited wider protest movements and lifted the lid on deeper inequalities and frustrations that go back decades.

Also, the track is a reflection on the current world economic situation and the struggles our economies are going through globally and the potential threats to come.

Musically the vibe of the music is a la Lo-Fi, ambient and Hip-Hop style but still edgy and bit aggressive and of course, as always I love injecting a message to give my music identity and emphasize my feelings through the sonic waves!
On the production tip, as always I mostly use Ableton Studio Live 9 for making my music and when approaching chopping samples I use this great VST called 'Serato Sample' which is a great tool for sampling and sound manipulator that I recommend to any producer, def a strong little tool that can widen your musical production approach and creativity especially when you have a Producer block!
I hope you enjoy the ride and happy listening

---
ᵀᴴᴱ ᴹᵁˢᴵᶜ ᴵˢ ᴵᴺˢᴾᴵᴿᴱᴰ ᴮᵞ ᵀᴴᴱ ᴮᴸᴼᶜᴷᶜᴴᴬᴵᴺ, ᴸᴼᵛᴱ, ᶜᴴᴬᴺᴳᴱ, ᶠᵁᵀᵁᴿᴱ ᴬᴺᴰ ᴾᴱᴬᶜᴱ
---
ᵀᴴᴱ ᴹᵁˢᴵᶜ ᴿᴱᵛᴼᴸᵁᵀᴵᴼᴺ ᵂᴼᴺ'ᵀ ᴮᴱ ᵀᴱᴸᴱᵛᴵˢᴱᴰ, ᴵᵀ'ˢ ᴼᴺ ᵀᴴᴱ ᴮᴸᴼᶜᴷᶜᴴᴬᴵᴺ
---
You can check out more Music, Stream and Support DJ Lethal Skillz for free on Emanate
---