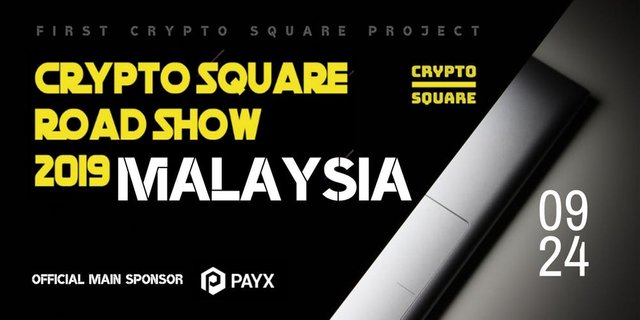 I am honored to be amongst the panelists in the upcoming Crypto Square Road Show 2019 in Malaysia, that is taking place on Tue, September 24 from 1:30 PM – 6:00 PM (Malaysia Time). The Road Show that will be held in nine cities, six S.E.Asian countries (I will only be attending Malaysia session).
A great opportunity to meet projects, influencers, network and collaborate with Blockchain and Tech enthusiasts!
Crypto Square helps cryptocurrency start-ups and mid-sized projects expand to global businesses via our global match-up program throughout the year to create and support a foundation for successful business expansion and listing on the global cryptocurrency exchange through private token sales, block deals, overseas marketing, and business tie-ups.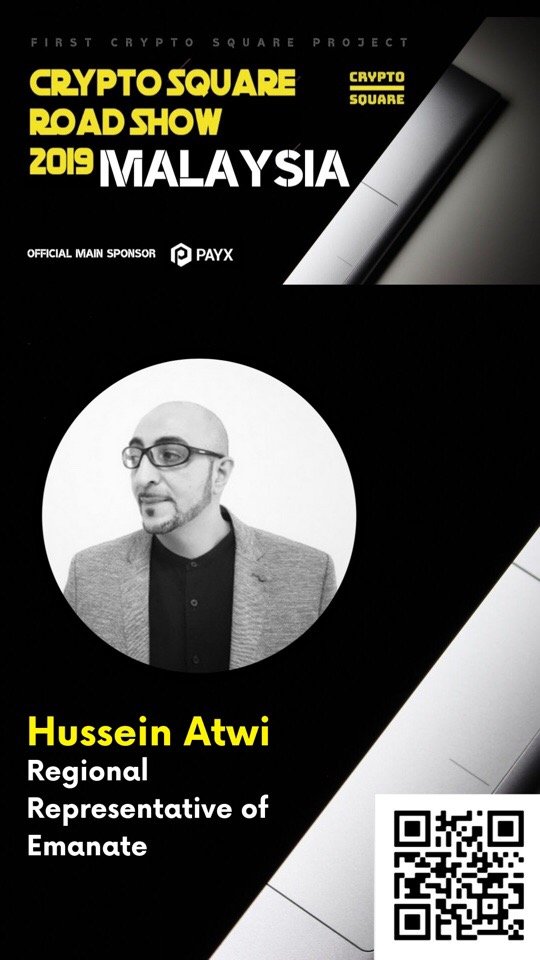 I won't be doing a presentation in this one but I will be involved in a panel session amongst great panelists from different countries and Blockchain industries and beyond, discussing various emerging Blockchain tech and solutions it provides and their impact on the current business models used amongst other intriguing topics.


Event is Free for further information and booking online you can check out https://www.eventbrite.com/e/crypto-square-road-show-2019-in-malaysia-tickets-72360236415