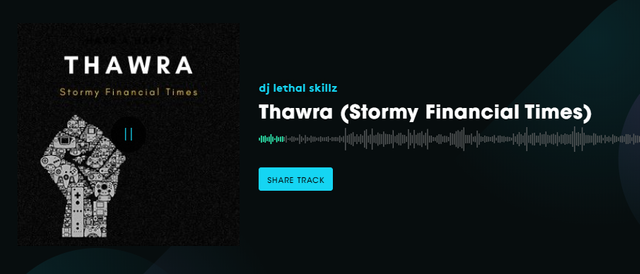 ---
Blockchain Music Series: 'Thawara' (Stormy Financial Times)
| Blockchain Music | Hip-Hop | Hardcore | Conspiracy |
---

'Thawra' meaning revolution in Arabic my latest fresh release, a Hip-Hop track reflecting on the current financial crisis, bit dark and heavy but got a nice groove and trip overall.


The protests first erupted on 17 October 2019. As a result of the protests, Lebanon entered a political crisis, with Prime Minister Saad Hariri tendering his resignation and echoing protestors' demands for a government of independent specialists. Other politicians targeted by the protests have remained in power. read more about the Lebanon crisis here

On the production tip, as always I mostly use Ableton Studio Live 9 for making my music and when approaching chopping samples I use this great VST called 'Serato Sample' which is a great tool for sampling and sound manipulator that I recommend to any producer, def a strong little tool that can widen your musical production approach and creativity especially when you have a Producer block!


ᵀᴴᴱ ᴹᵁˢᴵᶜ ᴵˢ ᴵᴺˢᴾᴵᴿᴱᴰ ᴮᵞ ᵀᴴᴱ ᴮᴸᴼᶜᴷᶜᴴᴬᴵᴺ, ᴸᴼᵛᴱ, ᶜᴴᴬᴺᴳᴱ, ᶠᵁᵀᵁᴿᴱ ᴬᴺᴰ ᴾᴱᴬᶜᴱ
---
You can check out more Music, Stream and Support DJ Lethal Skillz for free on Emanate
---
ᵀᴴᴱ ᴹᵁˢᴵᶜ ᴿᴱᵛᴼᴸᵁᵀᴵᴼᴺ ᵂᴼᴺ'ᵀ ᴮᴱ ᵀᴱᴸᴱᵛᴵˢᴱᴰ, ᴵᵀ'ˢ ᴼᴺ ᵀᴴᴱ ᴮᴸᴼᶜᴷᶜᴴᴬᴵᴺ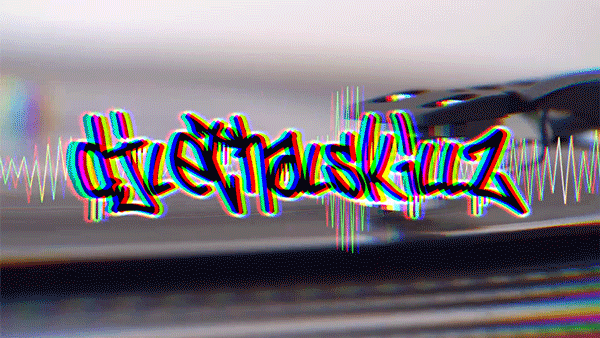 ᵀᴴᴱ ᴹᵁˢᴵᶜ ᴿᴱᵛᴼᴸᵁᵀᴵᴼᴺ ᵂᴼᴺ'ᵀ ᴮᴱ ᵀᴱᴸᴱᵛᴵˢᴱᴰ, ᴵᵀ'ˢ ᴼᴺ ᵀᴴᴱ ᴮᴸᴼᶜᴷᶜᴴᴬᴵᴺ
---
Emanate is shaping the future of music industry, in short, Emanate creates a smart contract that protects the artists from digital privacy, ensuring that the artists are paid when their music is played even if it is only a very small amount. It's a really simple concept but could have profound effects on the industry, by taking the scalability of EOS, micropayments, smart contracts and an audio file and create what they call "smart collaborations".

Sign up for Emanate here: https://emanate.live/auth/signup

Learn more about Emanate and follow our socials:

• Website: https://emanate.live/

• Medium: https://medium.com/emanate-live

• Reddit: https://www.reddit.com/r/emanateofficial/

• Twitter: https://twitter.com/EmanateOfficial

• Facebook: https://www.facebook.com/emanateofficial/

• Instagram: https://instagram.com/emanate_official

• YouTube: https://www.youtube.com/channel/UC02u8Gg5EcCgG7XpP-XDuuw/videos

• Telegram: https://t.me/emanateofficial
---