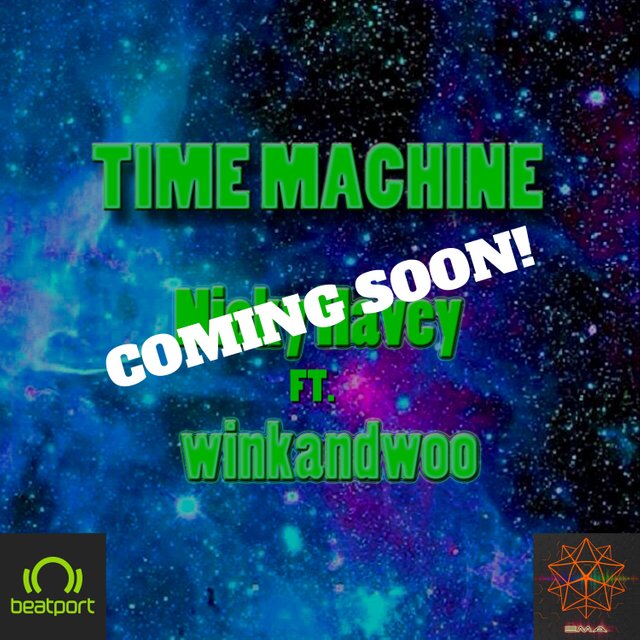 Hang On A Second... 🤔
"Nicky, come on, this ain't Drum & Bass man, why you playing us like this?"
Okayyyyyyyy I'm sorry, I did this thing called "pushing the boat out" 😜 You see, since setting up the Electronic Music Alliance with Bufinjer and DaveyHub, I've discovered all kinds of genres I never thought existed as and met all kinds of awesome music producers I consider my friends now as the EMAlien Mothership is kinda turning in to a bit of a city!
I'm hoping once SMT and Communities come out with STEEM and things are a lot easier to use that we could potentially onboard more EMAliens to this pretty cool place but it's far too complicated... even for musicians who have intricate knowledge of complex DAWs and music software haha 😁
I am keeping my skin in the game though and it was actually a Blockchain Music Contest that was running on STEEM that I entered with the instrumental of this track some time back. I think I called it "New Dawn" back then but I didn't know what to make of it.
Life In The Slow Lane 🐌
In this contest, the organisers picked a genre to try and work with and I thought I'd give it a go seeing as I was hitting a little bit of a rut in the old music production process. This could be the key to unlock some more creativity... and it was!
The genre for one particular week was "Deep House" and I always like to do my research on things I've never heard of before. I referred to my friends in the EMAlien Mothership who directed me to some brilliant videos, articles and tutorials but the first thing that struck me was....
IT'S ONLY AT 125BPM!!
How is....what... that's SO SLOOOOOOOWWWWWWW! From someone who is used to life at 174BPM, slashing it all the way down to 125BPM was like some form of modern time warp torture!
Nonetheless, once I immersed myself in the life of the slow, I opened up the music software and began applying little bits and pieces of what I learned to what I already crafted with my own styles of DnB and Trance. If I remember rightly, the instrumental track was good enough for 2nd place in the contest which I was over the moon about!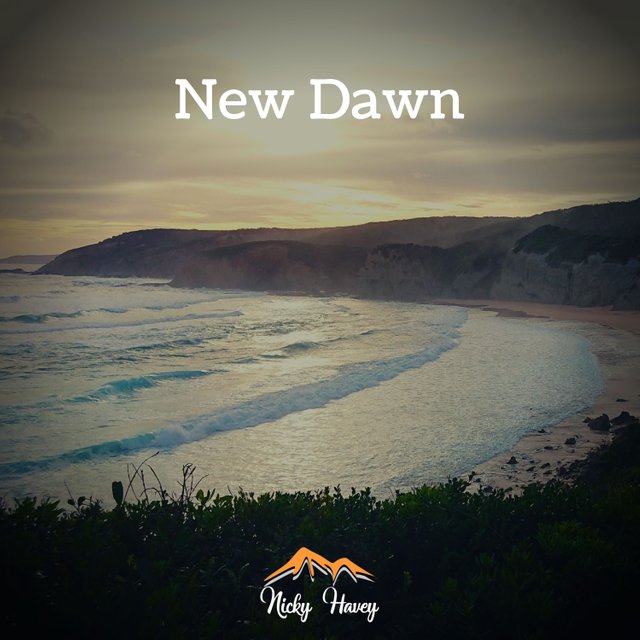 The instrumental started off as New Dawn but things quickly changed...
Then Along Came The Missing Piece 💡
I didn't know what I was going to do with the track after the contest - release it? Maybe. Do a VIP (Variation In Production) version? Meh... The Universe ended up providing me with the answer and what an answer!
@winkandwoo, a talented male vocalist who has a very 80s but a fresh, modern sound to his own music reached out to me on Discord after hearing it in our EMA server and asked if he could "have a go".
"Of course, 100 no... 1,000 times YES!" It's not often you get a legend sending you a request like that so I was really honoured he reached out.
When he came back a couple of days later and shared his vocal overlay to the track... my goodness, I was blown away and that whooomsh rush of emotion, energy and outright good juju was coarsing through my body as he created a stunning lyrical display that blended perfectly to the original.
Time Machine ⌛️
Scrap "New Dawn", that ship sailed my friends, the instrumental is more like... Old... Dusk! Wink decided to rename the track from the chorus and I had no problem with that whatsoever because I rather prefer it and I'm pretty chilled out when it comes to others working on their own take of my music. Unless there's a definite theme I want to get across then collaborators have free-reign and Wink took it to the next level!
The final piece of the pie was to get this track mastered by the awesome music studio of Audio Animals and, as if the track hadn't been upgraded with Wink's vocals, it just had a serious sound overhaul and those wizards in East London, UK, maxed out the volumes. Here is the full track as shared on Wink's Soundcloud page:
Release Details 📯
We're delighted to say that Time Machine is getting released on Electronic Alliance Records on 6th December. We have submitted it to Spotify Editorial playlists where we hope it will be added to a playlist with a following of hundreds of thousands of listeners! Keep your fingers crossed for us!
Enjoy the track
Nicky and Winkandwoo
Lyrics 🎙
If the future calls to you
When you're in the present time
You can move towards the path
It doesn't even matter if you meet the contrast
Let's go back
To forgotten dreams
Take me back
In your Time Machine