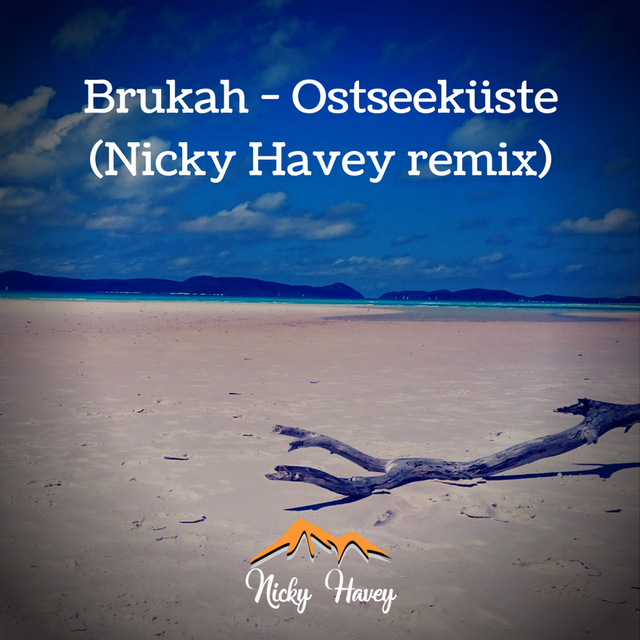 Getting In The Christmas Spirit
So there's really not long to go now before we all start giving and receiving gifts but I thought I'd mix it up and give you STEEMians a gift of a free Liquid Drum & Bass remix I made called Ostseeküste.
The original was from a talented German DnB producer who I met on Soundcloud and he reached out to me, asking if I'd like to get on board with a free EP based around his original. But first, here's a little bit more about the artist, adapted a little bit from my website when I first wrote about it back in 2016 (how have the last 3 years flown by)!
Brukah
This guy creates really nice liquid drum & bass beats and on his Soundcloud page, he has many collaborations with the talented Bronski as well. I've included a few tracks of his on my Havey's Highlights podcast and it's safe to say, I will be including more of his songs in future podcasts too! Brukah's links are below:
Ostseeküste
Winding back the clock, I remember hearing the original when it was first uploaded in October 2015 and thought that it was very nice indeed. I left a comment on the upload, praising him on his effort but less than a week later, he messaged me asking if I would like to remix it. I was very surprised but delighted to be asked and gratefully accepted! Within a couple of weeks, I had created the remix but as per usual, it took me a lot longer to actually get it finished off.
We ummed and erred as to whether we would release it or not and in the end, Brukah lost the original in the ether (it happens, much to a producer's disappointment) and so all that was left was my remix, which is now YOUR remix as I'm giving it away for free to you STEEM folks - keep your eyes peeled for more free downloads as I'm basically feeling pretty generous haha! Click the down arrow ⬇️ in the top right of the embed player below and it's yours :)
Meaning of the Original
As for what the song means itself, I asked Brukah and this is what he said:
"I think I have made it because its my home and I love the great relaxed atmosphere here"
When I searched "Ostseeküste" online it revealed lovely pictures of the Baltic Coast although the picture I used for the artwork is not of Ostseeküste. It's one I took when I was on holiday at Whitehaven Beach in Australia in 2015 (rather than get stung for copyright by pinching an image off of Google!)
Until next time folks, DnB on!
Nicky