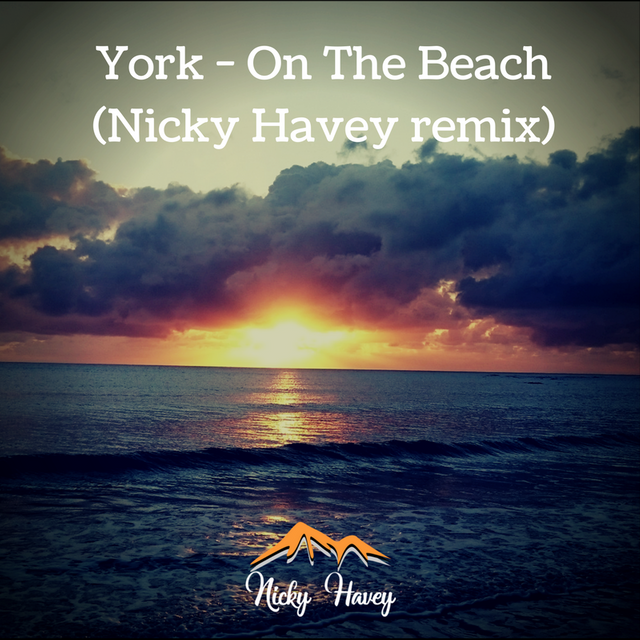 On The Beach
Yeah that's right, let's go back to the early 2000s where Trance was the main genre of music I listened to and had a big impact on me not doing my homework dancing in my room during the teenage years. I had a compilation called Ministry of Sound: Ibiza Summer 2000 where I came across York's track "On The Beach" (CRW Mix) for the first time - if you recognise the guitar sample, it's from Chris Rea's track, which was also called On The Beach. For the trance lovers among us, let's remind ourselves of the glory of that track:
Fast Forward to 2016
And I decided to put a poll up on my website where I let friends choose which free download they wanted - they ended up choosing my DnB remix of York's track which, to be honest, was a great choice 😀 I had worked with a talented DnB producer called TigerPaw who laid down some amazing guitar work which took me to another dimension and the rest... as they say... is history... or was it?
Universe Provides
Well, the night before the end of the poll, I was making preparations to launch the free download to everyone with the "York – On The Beach" remix in the lead by one vote. But something totally incredible happened that still brings a smile to my face now.
York actually posted my remix up on his Facebook and SoundCloud page the night before the poll ended - WHAT!! I had no idea that that was coming and I certainly didn't get much sleep that night due to my excitement! York either knew the poll was running and the remix was the front runner - I think we can safely say this is extremely unlikely (I'm no mega star here 😂) or there's some amazing series of events that happen independently and align themselves for a brief moment!
Whatever you believe in... THAT is cool!
Either way, you get a free download out of it you lovely people! Here's the embed player for Soundcloud, click on the down arrow to get your freebie (it may not be around much longer as SoundCloud are changing the way they are doing things and half my catalogue will be gone from the platform so will need to find another way to make it easy for you Steemians to get your hands on these tracks!
The photo was one I took when watching the sunrise at Cape Tribulation in Australia and yes, I need to get back around to writing the travel blogs again. Yes, I need to write more Bluffer's Guides to STEEM. Yes, I need to make more music.... Yes...to everything else I need to do too haha
Anyway, enjoy you ravers!
Nicky