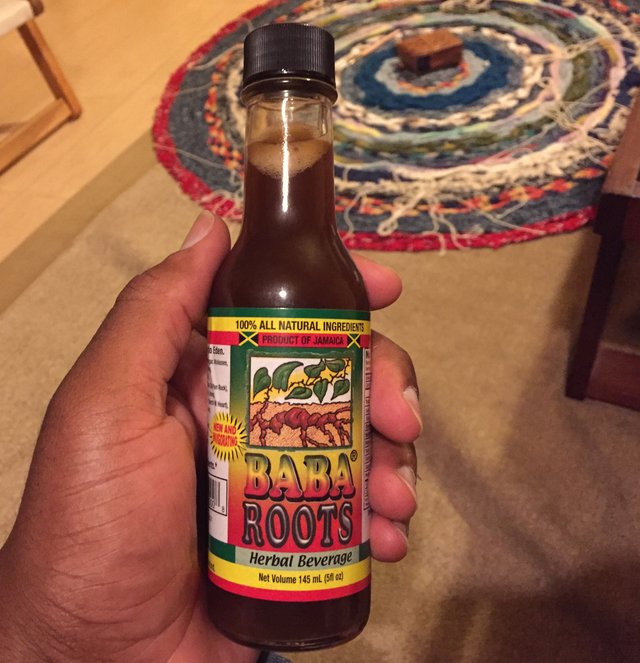 Baba Roots
Now a lot of people when they first hear about this drink fear it. Not sure why as it is made of all natural ingredients. Red Bull & Monster Energy is what they should fear.
Made from natural herbs ( roots , leaves , vines ) carefully chosen for their healing powers it is the preferred drink "energy drink" of Rastafarians.
This drink increases stamina , relaxes the mind, stimulates metabolism and male sexual potency, helps with blood circulation, detoxifies the liver, said to prevent cancer and is also good for sore throats, colds and headaches.
Give it a try. Ps, if goes well with a spliff. Here is a pic of the back label, but I doubt most people even know what they are 😄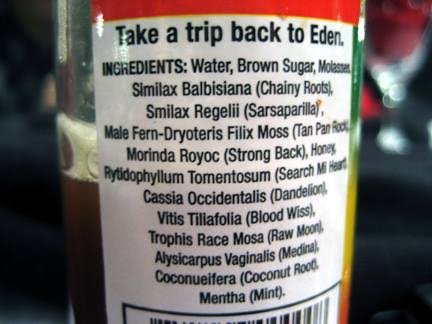 ---
Posted via ReggaeSteem.io | Reggae Culture Rewarded