Normally, I practice intermittent fasting. I refrain from taking in any food for about 15 to 16 hours daily. The remaining 8 to 9 hours is my time to eat.
About once a month, I do a prolonged fast, of about 24 hours. I have seen many benefits to fasting, and I believe it is the superior way to detox your system.
Some other benefits may include: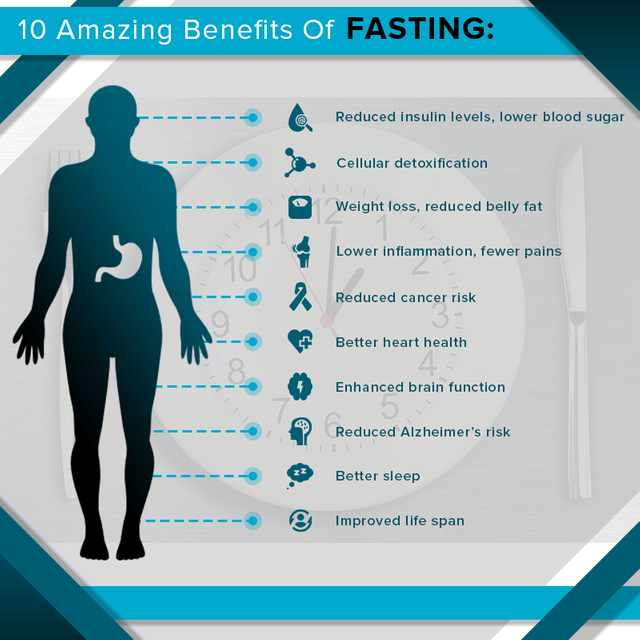 What matters to me, are the benefits that I have personally experienced:
I went from being Pre-diabetic, to having great blood sugar

I sleep better

I have more energy

My neurological symptoms have decreased

My tremor is less active
People have practiced fasting for thousands of years, mainly for spiritual health and religious reasons, but recently, it has been becoming more prevalent for its amazing health benefits.
Opinions about fasting vary greatly, so I am just stating what works for me! Much more scientific studies about fasting needs to be done, but the anecdotal evidence is astounding!