Today I am honored to participate in a challenge hosted by @naturalmedicine and @innerblocks. The question they want us to answer has to do with overcoming obstacles within us, or starting, continuing, adopting practices that have healing effects for the world and the people around us, not to mention for ourselves. I realize, this may not have been the best summary of their question, so if you're interested, please visit their prompt post. There are also many great prizes to be won, so it's worth giving it a shot.
Looking at Work as Medicine
The topic I chose to pick as my healing practice is ... work. Ugh! I can see many readers turn away already with a look of disgust, or boredom, or something in between. And no wonder, as someone I know once put it so cleverly: Work is work, that's why they don't call it fun. Many people will agree, even though just as many will be familiar with the famous quote by Mark Twain — Find a job you enjoy doing, and you will never have to work a day in your life. But this is what we've been told since our school days, and it's not like we have willingly ignored this advice. So how come it's rather the first quote than the second that seems to illustrate the actual work situation for so many people?
If You Want Something to Be Done Well ...
Why is it that so many people do a half-assed job? And I'm not just talking about a bored teenage salesperson answering your inquiry for a certain item with a wave of their hand, saying "Oh, it should be somewhere over there." I'm sure you have experienced it yourself that a plumber, a car mechanic, or an internet technician left with an uncompleted job, or even if was finished, it was so poorly done that you had to call them again. I can just as well imagine that a doctor failed to notice something crucial, a lawyer left you hanging in a predicament, or some other highly qualified professional did not do their job properly, for which you paid them so dearly. Why do these things happen?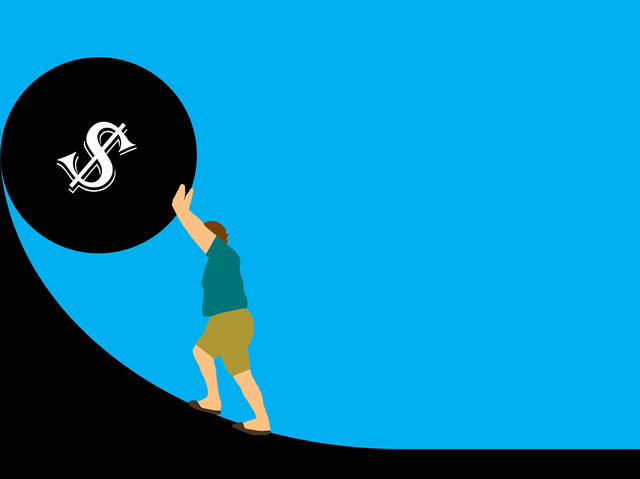 image source
Since I can only talk about my own experiences, I have to say that when I was employed by a business, I tended to put in much less effort than when I was freelancing. Clearly, there was no incentive to go the extra mile, as I didn't get paid any more. So as long as I didn't get myself fired, I was okay. Also, the bigger the company was that I worked for, the more invisible I felt, further reducing my effort. However, even when I was self employed, I would naturally "save as much time and work" as I possibly could. All as long as the client didn't notice I was cutting corners.
No matter the job, however, when I was doing something for myself, I would generally give 100% and a bit more. This included hands-on things, such as building a bicycle for my long journey, building a frame for a futon that eventually turned into a fantastic "sky bed", or completely conceptual work, such as writing a grant for a project I was involved in. Whenever I knew that I was going to be the beneficiary of my work, I didn't mind putting in the extra time and extra effort. I suppose this will make sense to many, as I believe we all feel the same way.
The Middle of the Road
So what's the next best work after doing things for yourself? That's right, doing things for friends and family, or at least people you have some type of relationship with, that's a bit more than purely economical. If you help your elderly neighbor harvest her apples, or if you proof read a text for your friend that he wrote in a language he is not completely comfortable with, you are likely to do more than just the bare minimum, which would be the case if you did it for money.
Most importantly, even though you're not getting any money for your work, what you do get is usually worth a whole lot more than what the money they'd pay you would be be able to buy you.
After all, what you get in exchange for your time and effort is not measured in money. It's the time you spend with someone, the appreciation of your skills, and you as a person. It's the feeling of helping out, where your effort seem small in comparison to the difference it makes for the other person. But, of course there is still more: you'll know that should you need help with anything, even with things that are outside of the skill range of the one you helped, they will not hesitate to find someone who can be of some help. In this sense it adds even more value to your activity if you don't do it for yourself, but for someone else you know.
Back to the Question
Coming back to the question in the contest, I would say: If you feel you're not properly appreciated in your job, or you are forced into ridiculous and pointless activities by regulations or market forces, or you are expected high performance for a pittance of remuneration, or even if you feel that you and the things you do are taken for granted, I really recommend working for free(dom).
I have never ever felt the things I mentioned above when I was wwoofing, or participating in Earthship builds. What was the norm, on the other hand, was great deal of shared accomplishment, fun, challenges, learning, lovely interactions, and valuable social contacts, all of which came on top of the food and lodging, the only things officially mentioned to be given in return.
I believe all of this reasoning should make sense to most of us. It is only our modern monetized culture where the idea of working for free is either seen as crazy, or at best it is dismissed as amateur screwing around. Besides, who's going to pay the bills, the taxes, and the interests? Well, this just goes to show that it's all of those things that keep us and our work from achieving our full potential, which should be reason enough to get rid of them.
If You're Interested in this Topic, Please Check Out My Related Posts on Working for Free(dom):
Please check out these great communities I'm contributing to: 

#ecotrain | What is EcoTrain | Discord Community


#tribesteemup |The 8 Pillars of @TribeSteemUp


#team-mexico | Discord Community

Join us on Discord

#cyclefeed | Introducing CycleFeed | Discord Community