---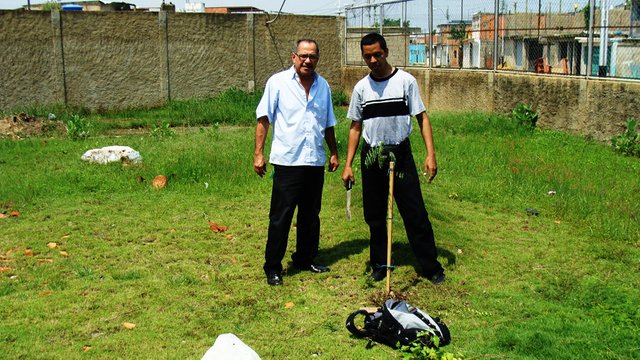 ---
En esta oportunidad trasplanté un Saman (Samanea saman) en el Ambulatorio Urbano Oropeza Castillo de Puerto La Cruz con la presencia y apoyo de su director el Dr. Luis García el martes 06 de septiembre del 2011.
El Saman es un árbol corpulento, llegan a durar más de 300 años, con 25 metros aproximados de altura, 2 metros de diámetro en su tronco y una copa de aproximadamente 50 metros.
On this occasion I transplanted a Saman (Samanea saman) at the Oropeza Castillo Urban Outpatient in Puerto La Cruz with the presence and support of its director Dr. Luis García on Tuesday, September 6, 2011.

The Saman is a large tree, they last more than 300 years, with an approximate height of 25 meters, 2 meters in diameter on its trunk and a green cup of approximately 50 meters.
---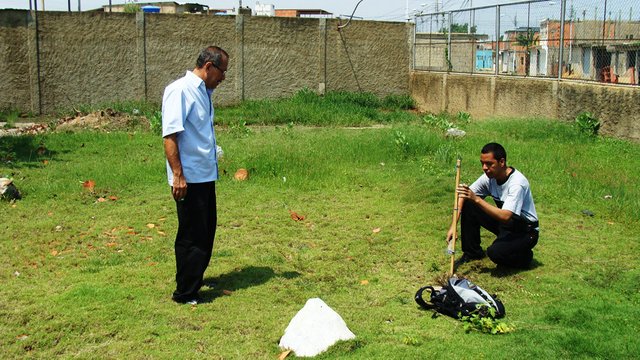 ---
Tiene muchas propiedades alimenticias por lo cual las hojas y frutos en forma de vainas la usan los ganaderos para sus animales vacunos. Esta planta la crié desde semilla en mi micro vivero de mi casa, lamentablemente a los meses fue destrozada por algún humano de tendencia involutiva.
It has many nutritional properties whereby the leaves and fruits in the form of pods are used by farmers for their cattle. I raised this plant from seed in my home micro nursery, unfortunately a few months later it was destroyed by an involutive human.
---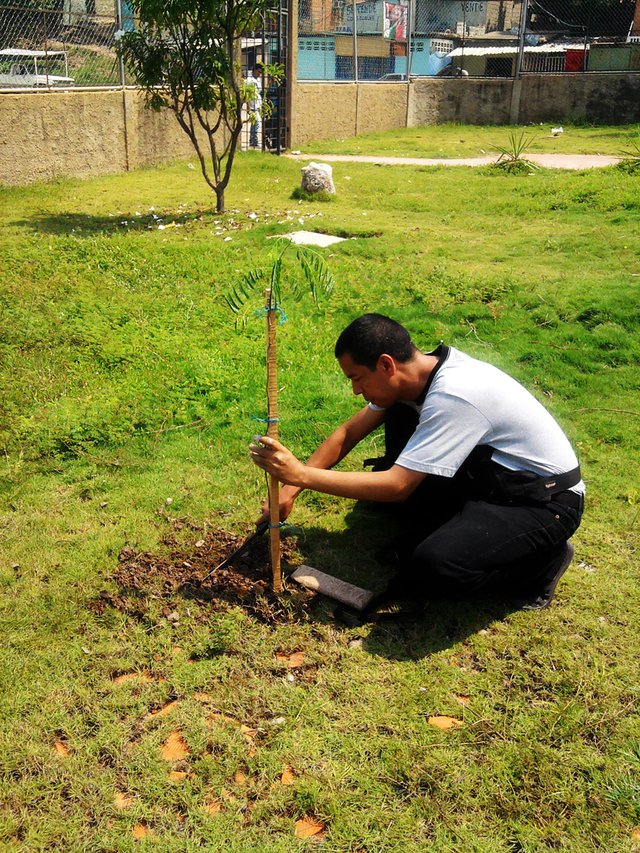 ---
---
"CUANDO LOS ÁRBOLES APARECIERON EN TODOS LOS RINCONES DE LA TIERRA, LA ATMÓSFERA SE LLENO DE PRANA VITAL, ENTONCES LA ESPECIE HUMANA EMERGIÓ SOBRE LA FAZ DE LA TIERRA
Y este fue el comienzo de la historia de nosotros los humanos en el planeta Tierra.
Pero, si esta actual civilización continúa con su falsa tecnología destructiva, la tierra como en el pasado desatará sus autodefensas naturales hasta restablecer su equilibrio como en el inicio de sus orígenes"
@acostaeladio
"WHEN THE TREES APPEARED IN ALL THE CORNERS OF THE EARTH, THE ATMOSPHERE FILLED WITH VITAL PRANA, THEN THE HUMAN SPECIES EMERGED ON THE FACE OF THE EARTH

And this was the beginning of the history of us humans on planet Earth.

But, if this current civilization continues with its false destructive technology, the earth as in the past will unleash its natural self-defense until its balance is restored as at the beginning of its origins "
@acostaeladio

CONTENIDO 100% ORIGINAL. NO AL PLAGIO
PUBLICADO EN LA PLATAFORMA ECOLÓGICA NATURAL PRODUCTS TODAY
MIÉRCOLES 18 DE SEPTIEMBRE 2019 - 9:40 PM (Hora Local Venezuela)