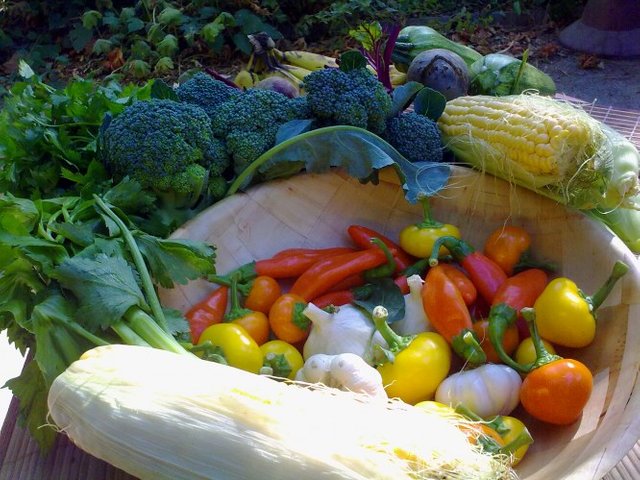 It is so natural to have access to healthy organic foods and products.
Although it could be very hard to get this nowadays, this is the chance to be inspired to create your own sources. Even at home, with no backyard or a garden, we can always have some pots with herbs and healing plants. Another opportunity is just to find some good bio farmers in your local area to support and get back those delicious veggies, fruits and other supplies...
I presented to you in one of my latest articles, how you can germinate some seeds nuts and beans. This is one of the easiest ways to make some additional powerful nutrition on your table, so to speak. Another possibility is letting the [sprouts] grow enough under light or sun to have the young greens available for fresh consumption.
For example this Oat Grass, I've experimented with some time ago: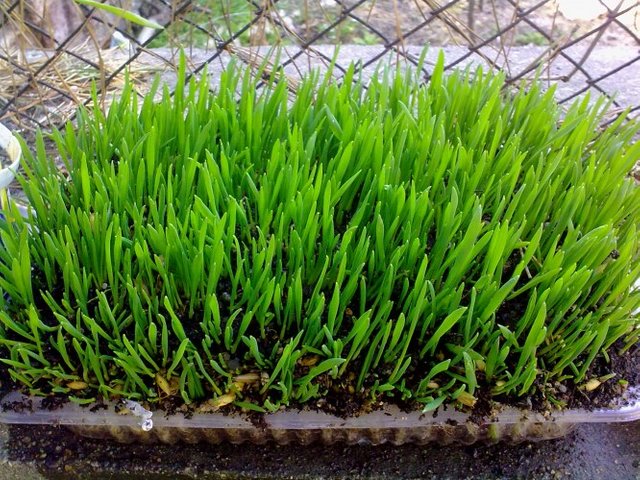 It is very useful for making some cleansing green juice for detoxing your body flow and giving you a lot of natural strenght. You can mix other green leaves/ veggies or herbs.
Here is the REAL coke! :)))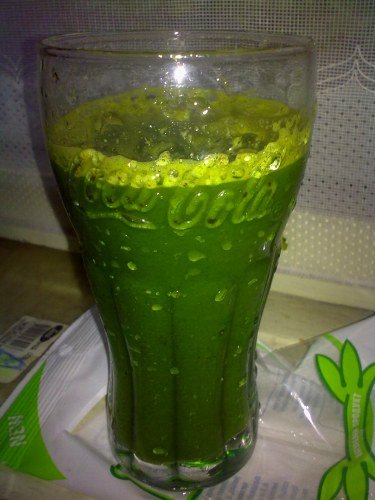 Drink it immediately, consciously and affirm your health again!
Another quick boost for your immune system can be getting some citrus fruits for your homemade juice.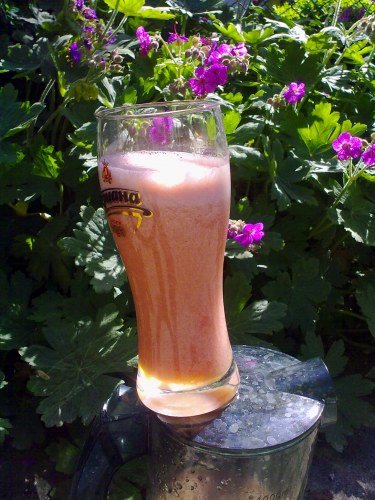 Grapefruit juice is one of the real treasures!
Naturally you can prepare some tasty, sweet and aromatic smoothies with the fruits you've got.
...or you can turn them into a beautiful dessert...
I think we have enough for now.
So next time I'll show you how to prepare some veggie juices and meals. Till then let's remember that nature and Earth are abundant in everything. You can always hike to the nearest wild area (if available) and find some hidden herbs, leaves, fruits, nuts or seeds... Here are my favorite wild garlic & wild onion leaves, which I find very delicate and delicious for a big green salad! They grow in the nearby mountain site...in spring.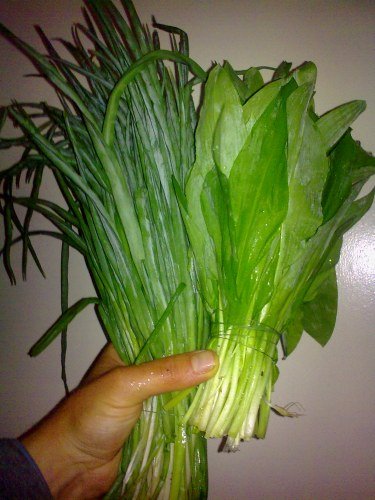 Let's make this fun and an interesting journey into healthy and better life!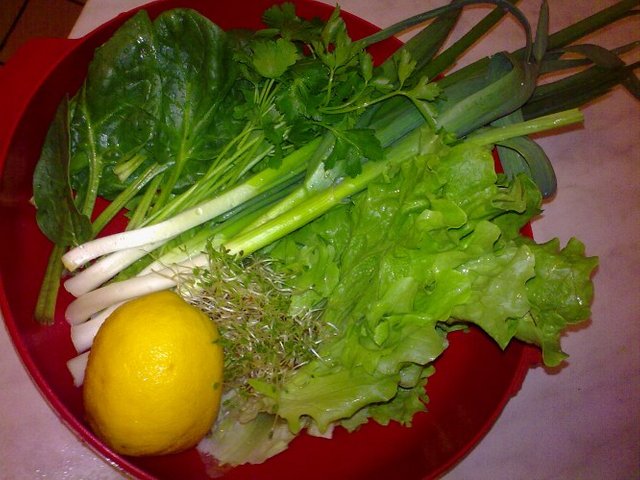 Educate, grow, succeed! :)
Your fellow @trayan
Bye Bye!