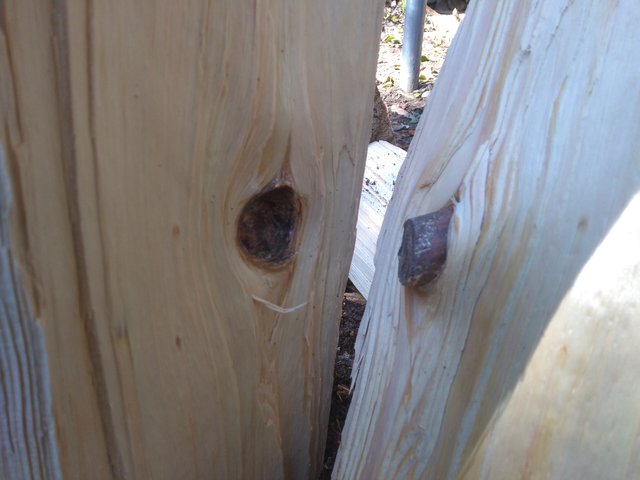 Another day, another pile of firewood. Yesterday was a nice day after it warmed up, which took till nearly noon. I went to the store mid day and once I returned home got to work on the splitting again. I managed a total of 10 rounds split which is beyond my daily goal. Since I have been having fires in the fire pit it has been easy to get the coals going again to get a new fire burning as I split wood. It is a good place to toss all the debris that occurs from the splitting.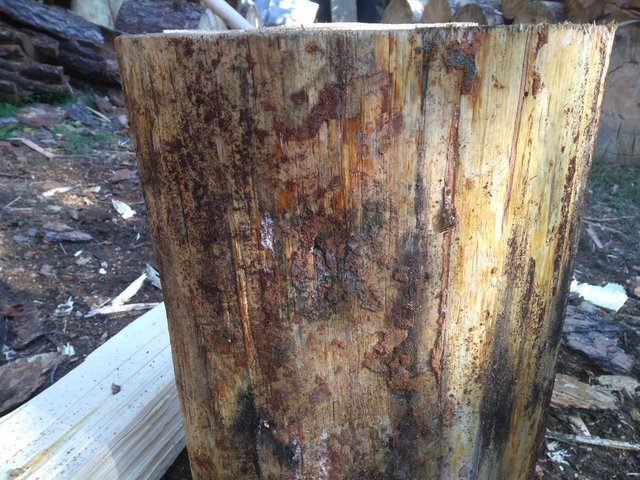 Now I am not sure if anyone else finds this as interesting as I do. These trees have a number of stories to tell and you can learn a good amount by actually looking at, thinking about, and inspecting the insides. This is another one of the branches that was healed over.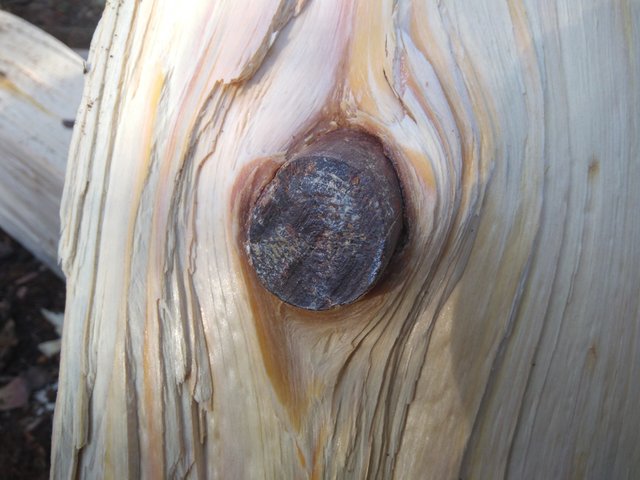 At some point about 50 or so years ago this branch was cut off the tree. The flush end of the stub has slight saw lines on it still to this days. As I was splitting the round I found this. The wood split perfectly to expose the branch stub and the healed over area to the outside of the branch. For 50+ years the tree grew over the branch stub and only now is exposed to the light once more.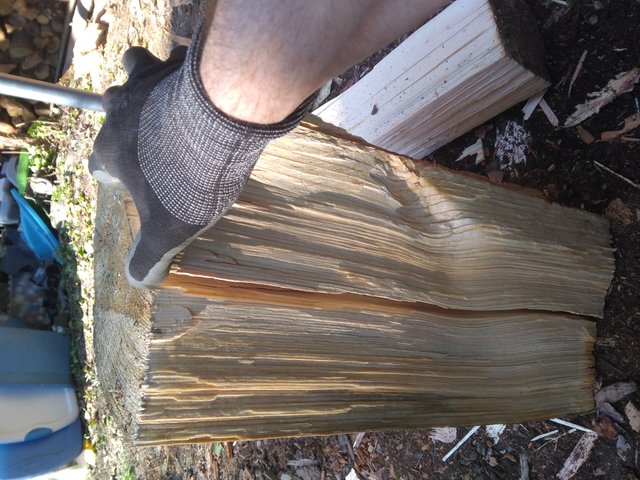 The tree lived to about 100 to 110 years old so sometime in the 1960s or so is when the limb was cut. That was a decade after the studio cabin was built and a decade before the house addition was added.
In the evening the family all went to an after work Brats n Tots get together at @stryeyz's co-worker's house. It is the same place we went for her daughter's wedding a month ago. The boys had a blast running around like chickens with their heads cut off and we got to hang out with adults. It was about 8:30pm when we got home and the boys were pretty soon to bed.
Today I am going to town with my buddy's wife to pick up parts for working on his electrical tomorrow. Then once it warms up I am going to be installing my Phoenix Oyster Mushrooms in the stumps by the house. That will be a post for later.



14014

Daily Activity, House Chores, Shopping, Walking, Weight Lifting, Yard Work