hello my dear friends, hope are you well this time. this day i also outing. actually this day was no more pressure in my chamber. that's why i outing. you know guys , i am a hardcore nature lover person. that's why when i get enough free then i outing.
---
i believe if you feel bored mentally and others purposes then you need to relaxation. my opinion blend in nature is best solution for your mind refreshing. that's why i also blend in nature .
---
this day i share sunset photography. right now i describe about the previous history. this day when i outing home and go to my destination then that time i also seen this view. when i capture this photo that time i was in vehicle.
---
my vehicle was over speed cause that road time high way road was fully blank that's why driver driving his vehicle high speed. suddenly this view stop my running mind attention. then i open my phone camera and capture this .really i also enjoy this environment very much and feel very blessed for capture this .Anyway this the previous history about my photography.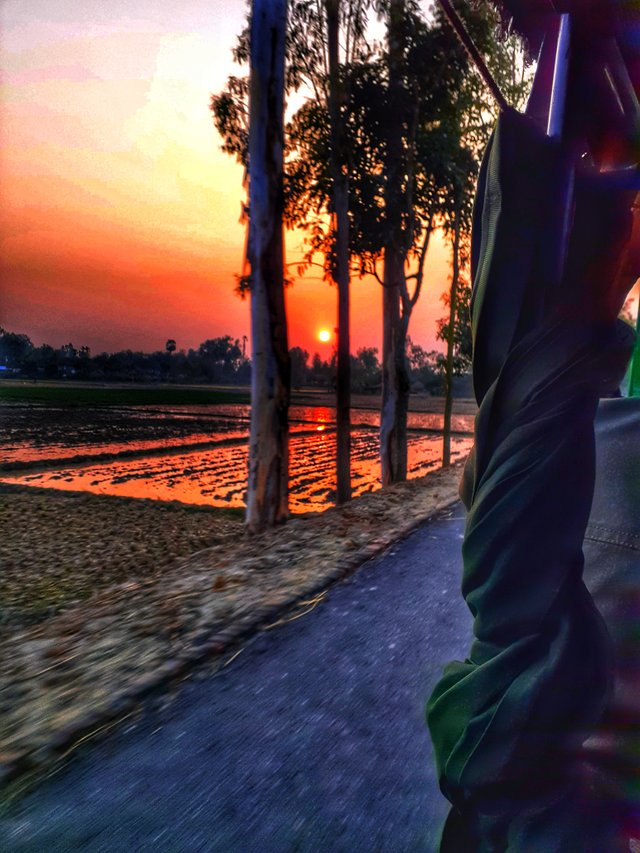 look this view ,i believe nature lovers people easily choice this.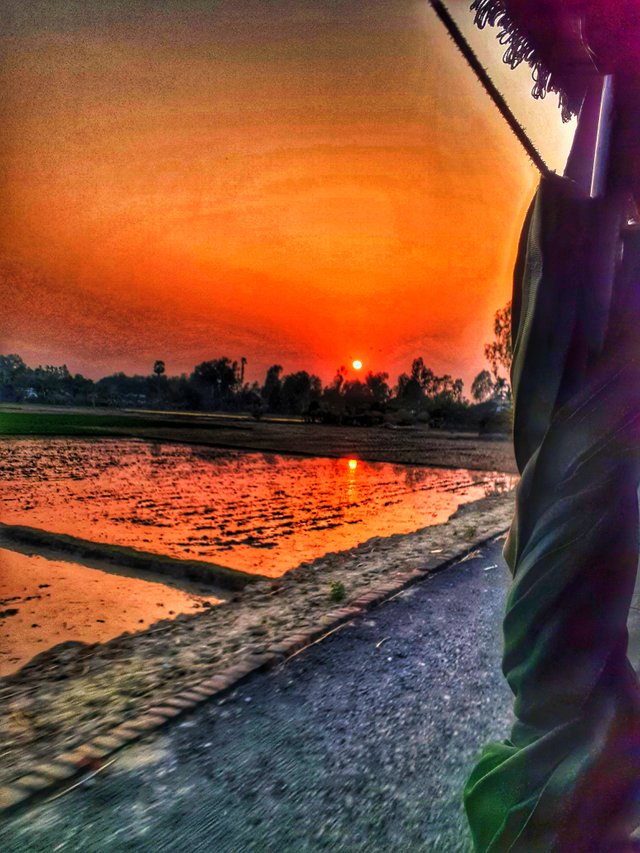 when my vehicle was running then that time ,i also capture this . Anyway friends if you feel bored then just try to blend in nature hope you feel good and refresh. photography author. device : Samsung galaxy A20. thank you.