hello my dear friends hope are you well this time. this day i share pets photography. those loves pets ,hope this people easily choice my contribution.
---
actually this time winter season continue in our country. few days and present time fogg and cold fall down heavily. people life and livelihood should be very complex. poor people and low income people survive their life very harder.
---
after 4 days later sun out this morning. actually every day when i wake up then wait sun cause winter morning sun temperature is very low then i loves to hit my body in this temperature. but last few days sun can't rise.then i can't outing.
---
finally this morning sun rise up early and well temperature. overall nice weather. i just wake up then go outside for hitting body. seriously i also enjoy this sweet weather. suddenly my attention just for this view .actually this cat also sitting down in small tree and also hitting her body in this temperature. maybe she also enjoy this. then i open my phone camera and capture this photo. actually this the previous history about this photography.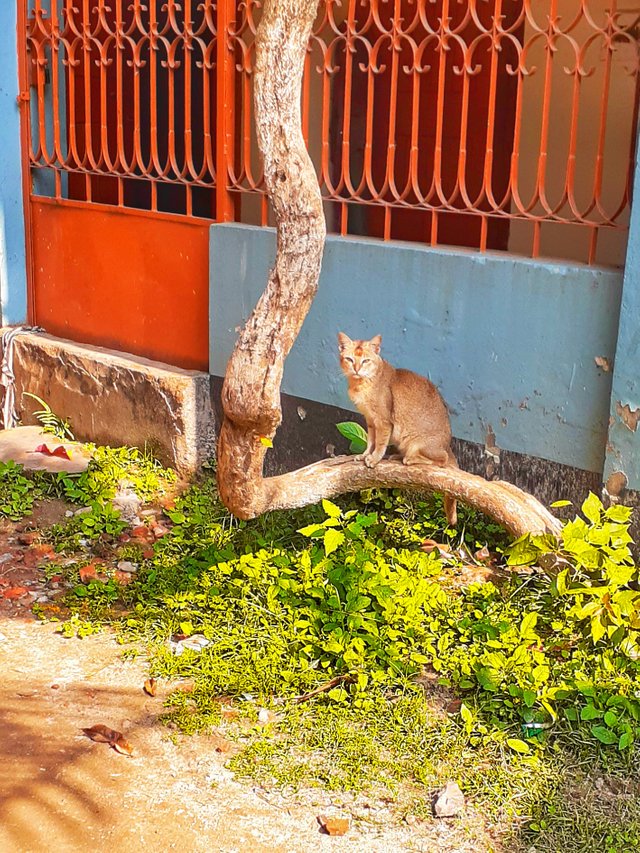 photography author.