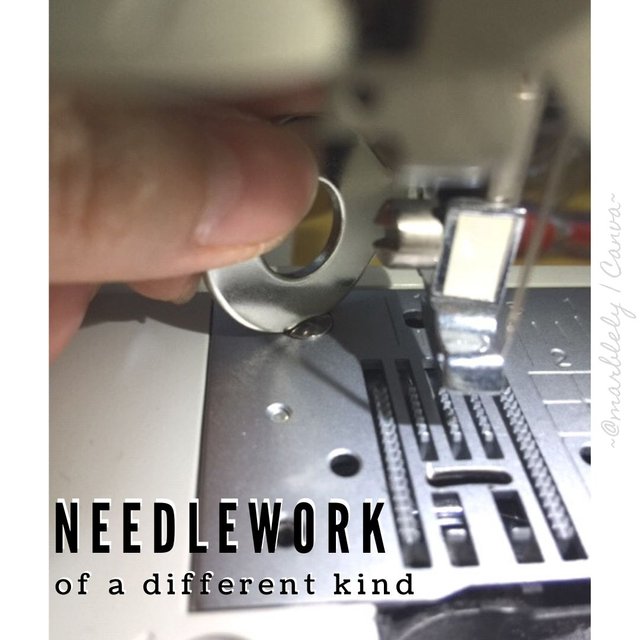 I was mending the pocket of a pair of shorts when my sewing machine suddenly started choking. The thread was getting all jammed up and stuck in the machine, catching my pair shorts along with it. Luckily, the machine had an auto shut-off function and it did just that as I was wrestling with the machine to pull my shorts to get the thread out.

In my frustration, I did not take a photo of it but it looked pretty much like this: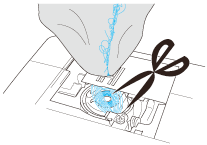 Image source

After I cut the thread off, I switched it off and left the machine for a day.
The next day, I figured that it was time to take a look what is going on with the machine. One's gotta do what one's gotta do, or else, there is no sewing machine to use!

First thing's first, the manual.
I had a hardcopy of the user manual but I also found an online PDF version of my sewing machine model too. I went to the section that talks about fabric and thread getting stuck. I also googled for some Youtube videos on how to fix thread stuck sewing machine. One suggestion was to clean the area below the presser foot because most likely the thread is stuck because the pathway is blocked by lint and dirt.

I removed the presser foot and the bobbin cover. Then, I used the tool that came with sewing machine - a disc-shaped screwdriver - to remove the screws.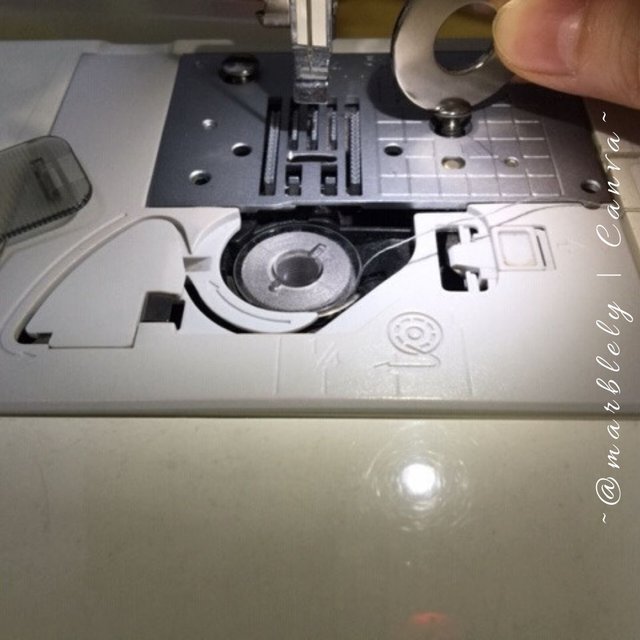 And started removing the cover pieces one by one: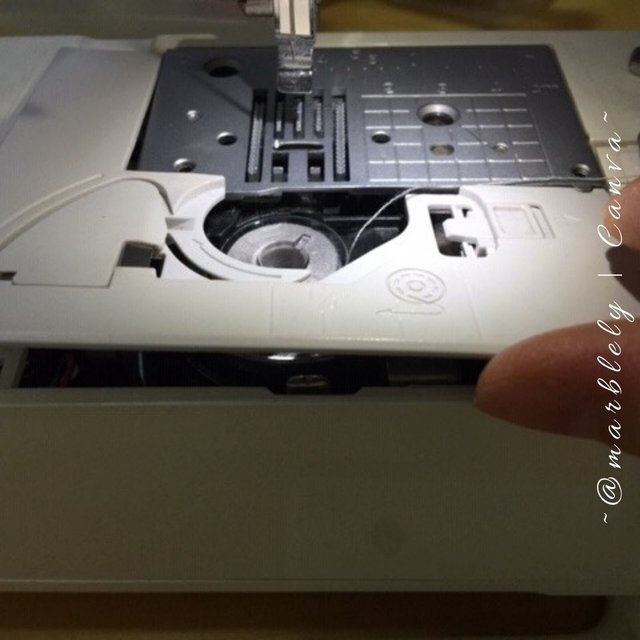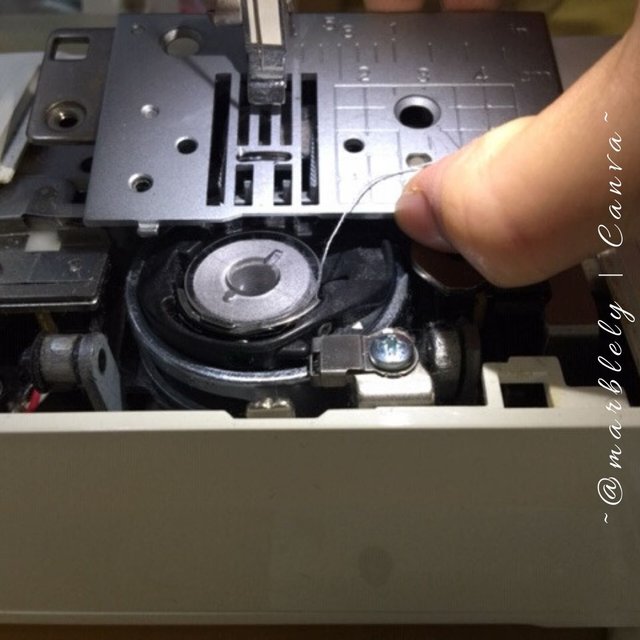 And there I saw the lint and dirt all around the area: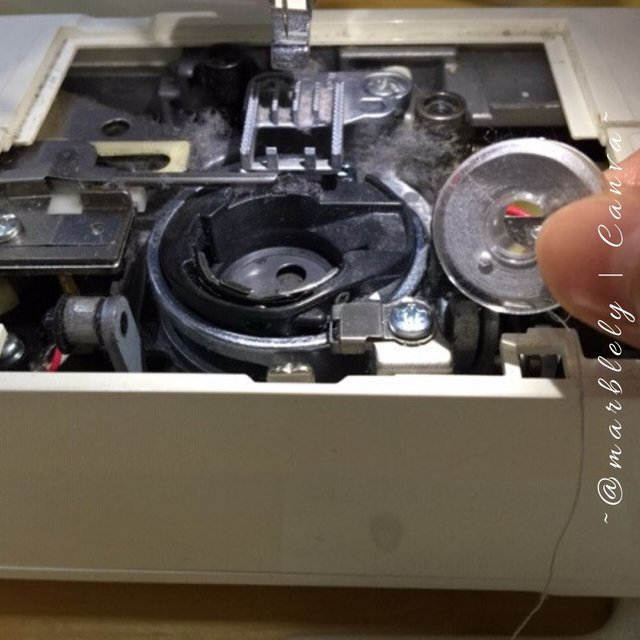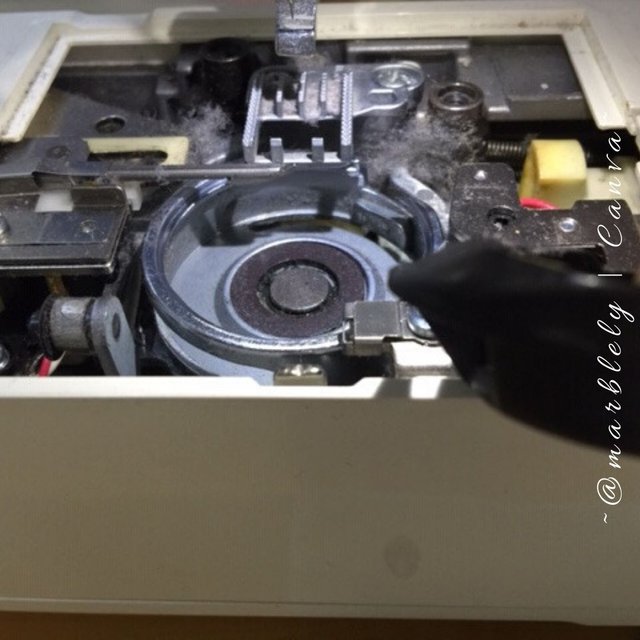 The machine came with a cleaning tool, one end brush...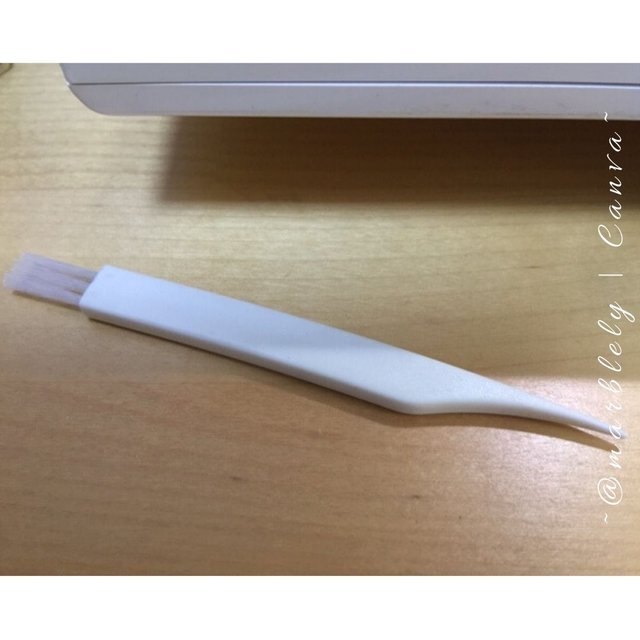 ... and the other end is pointed to scrape dirt from hard to reach places: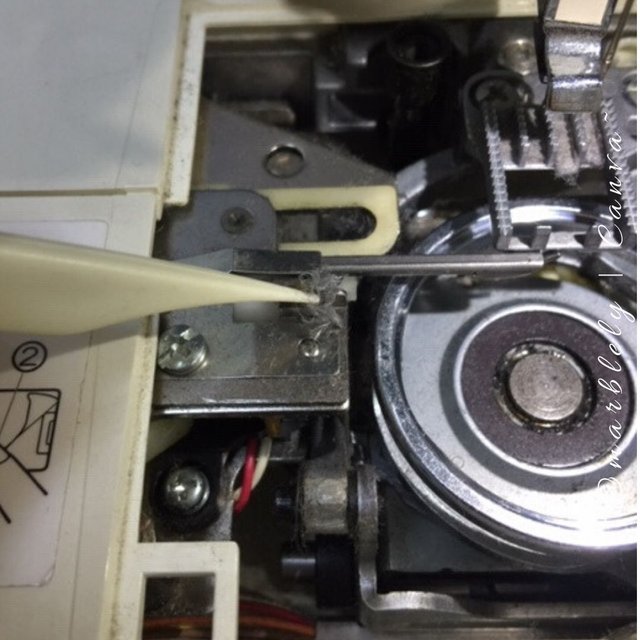 The lint sticks to the brush quite easily. There is so much dust and lint, collected over the years!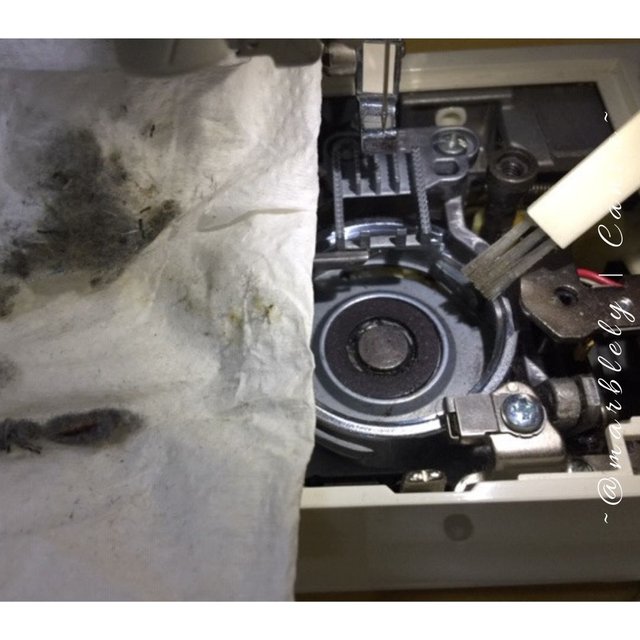 After about 30 minutes of brushing and wiping: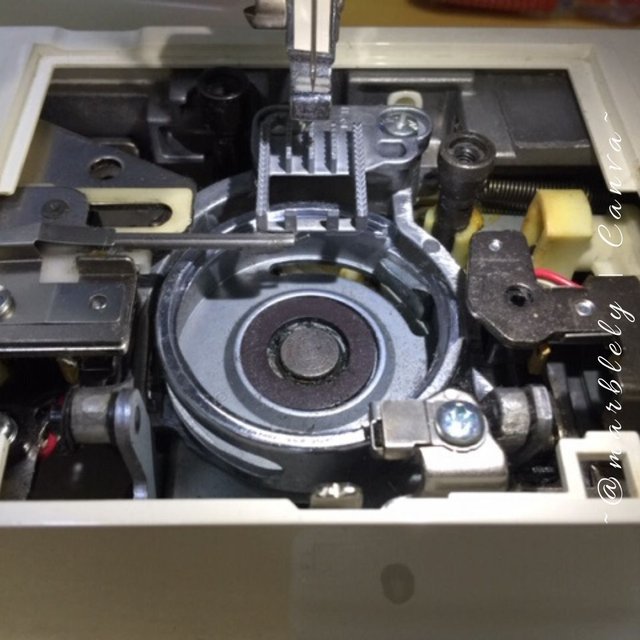 Once I was satisfied, I reinstalled the parts back: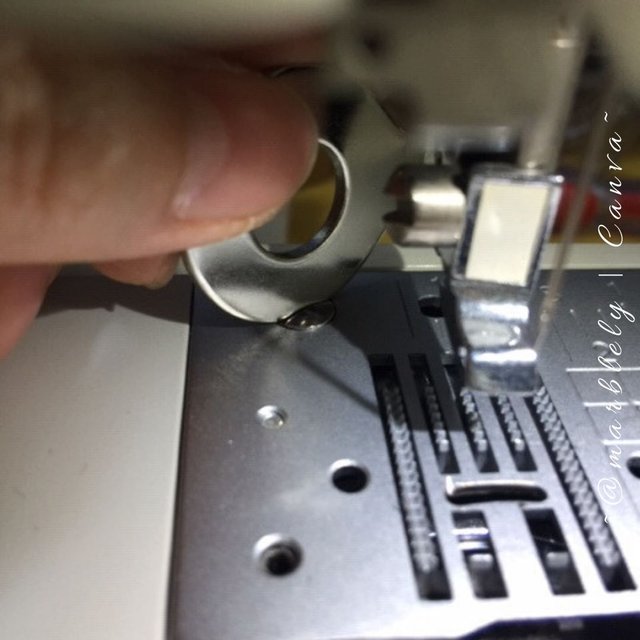 And tried the machine again.
Darn! The bobbin thread is still stuck.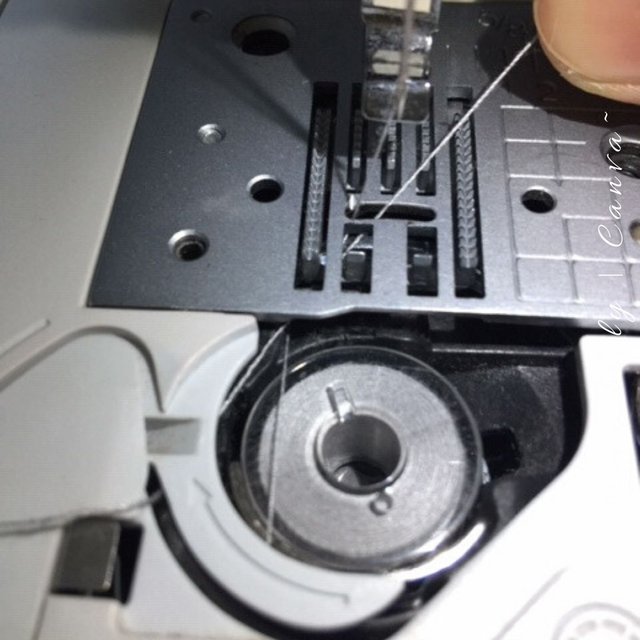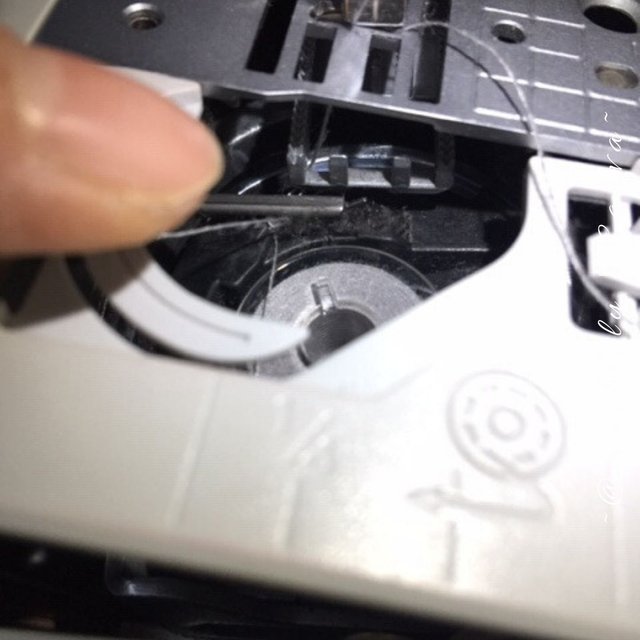 Arghhh...I have to leave the machine again to get some inspiration on how to fix this.
Here's wishing everyone a good week ahead and Happy #NeedleWorkMonday!

~ ~ ~ 🧵🧶💗🧶🧵 ~ ~ ~
Thank you again to @crosheille for starting this wonderful community and to the awesomely supportive #NeedleWorkMonday community!
Take a look at the FAQ to learn more!
Helping to host are @muscara, @shanibeer and me.
If you love any craft that uses needles, come and join the fun with us here every Monday! You can also join us every other day at #NeedleWork.
---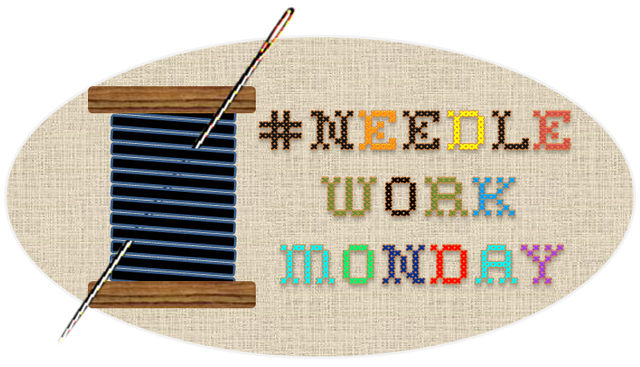 ---
This is an Invitation to join #ccc for Guaranteed 👍 Daily Income 💵 and Payout 💸 for Newbies (2.0) 🐟 🐜 🐛 in #ccc 👣 and Follow 👣 the Honor Code 🏅 - the Creed (Conditions and Limits Inside)
AND
the latest update <<< please click to read.
---