Hi @crosheille and company <3
Long time no write!
Today I am sharing a little bit of mending that I did on Sunday for my son. My son has a thing with scissors, and poking holes in furniture, and scratching surfaces, and even yesterday, he shorted my home by sticking a nickle in an electric outlet which somehow burnt two holes in the nickel but left him unscathed (I think). As my best friend tell me, you must have had a lot of prayer surrounding him...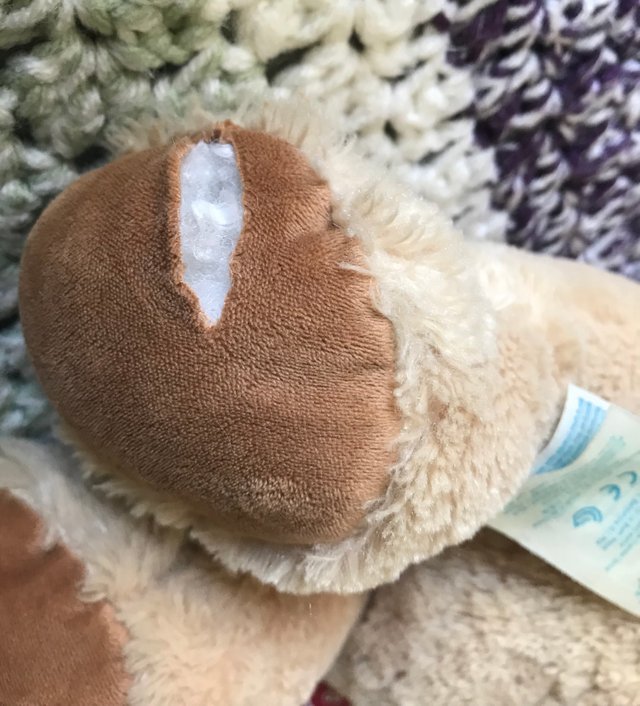 This is a picture of what I am mending today. We don't know how this happened to our bear's foot, but we certainly know that it was not done with the red kid scissors.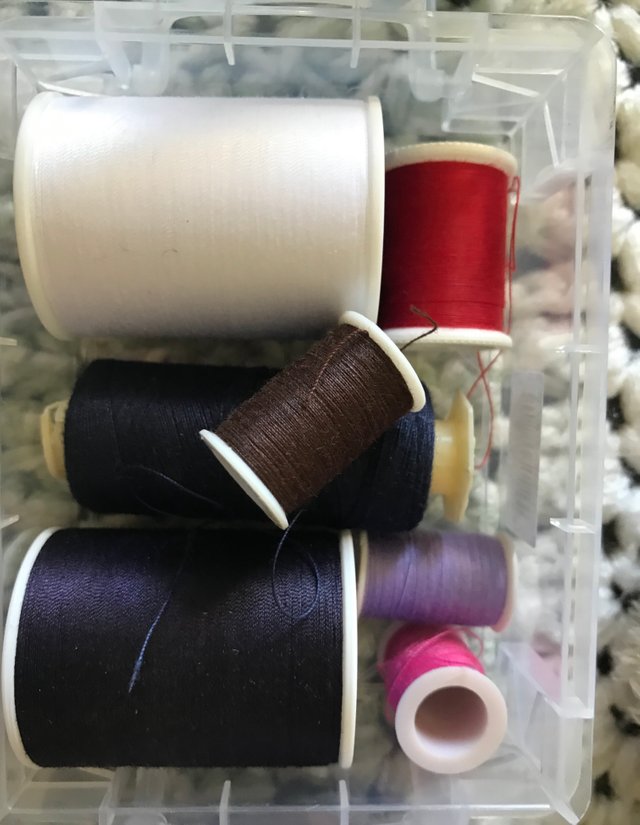 These are my string choices, I went with brown. Usually when I mend stuff I try to mend it with as bright a color as I can find. I am not good at making my mending invisible, so I do the opposite and make it extremely visible.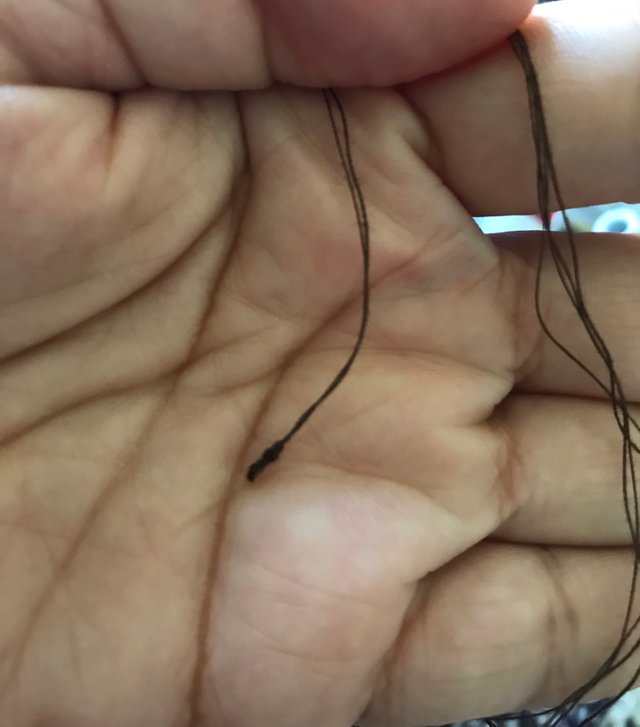 This is me, taking the time to nod at my grandma's sister, who taught me how to make those knots at the bottom of the string. A skill, that I didn't realize had to be learned until I was taught.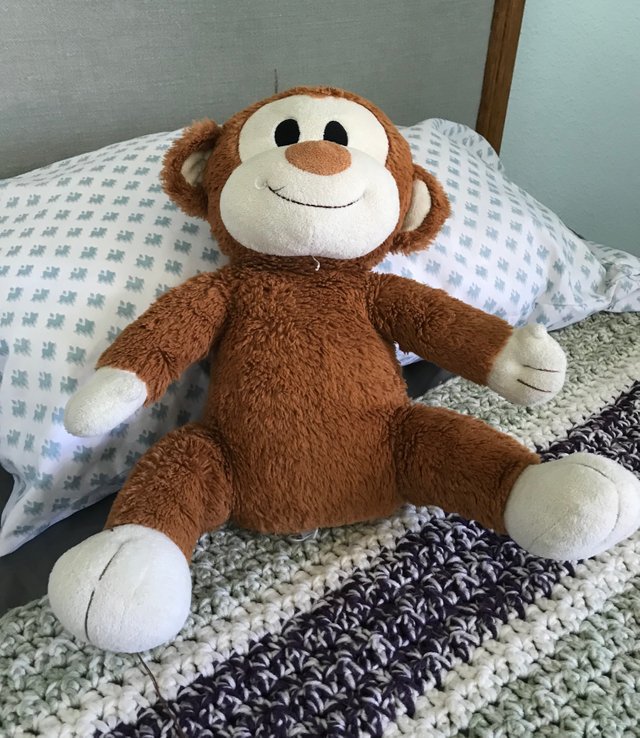 Looks like I got another patient.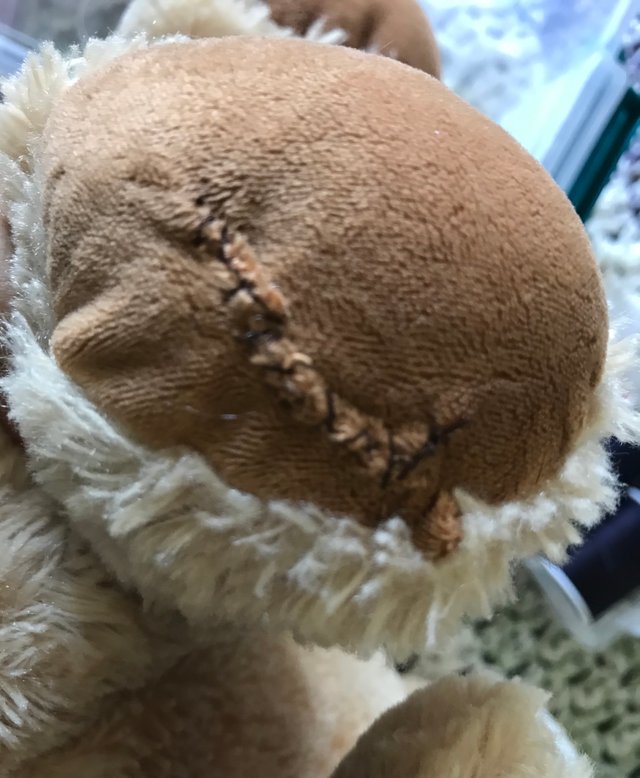 All done, it may not look beautiful but it sure will keep the stuffing in.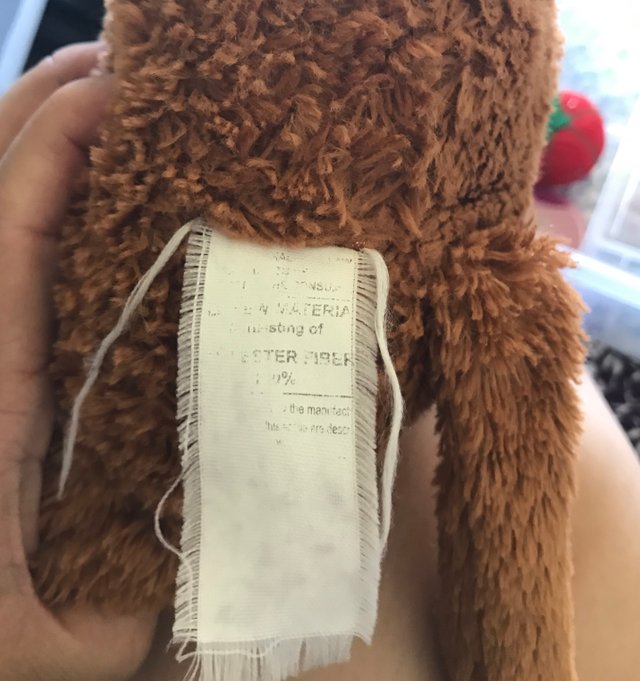 My next patient has old worn tags and extra strings all around. We take some scissors and just snip snip snip away. This looks confusing to my son. Scissor usage that makes things better...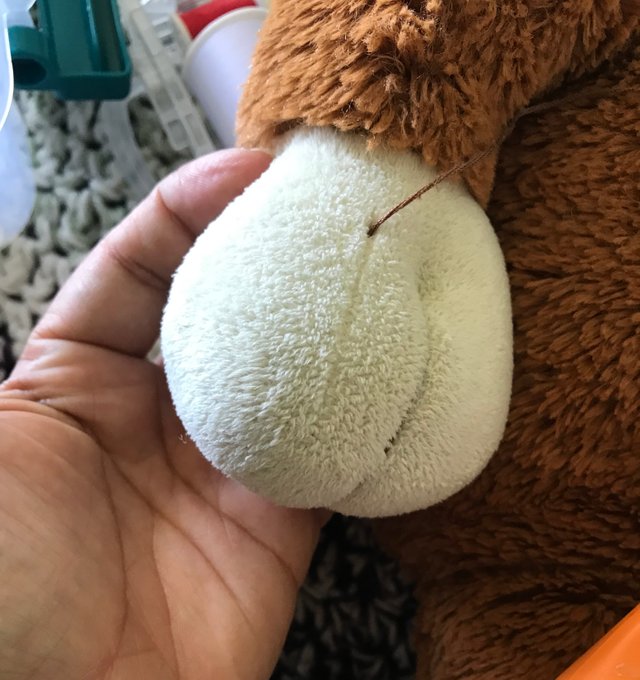 This little string won't be snipped off, it will be rethreaded and reworked to make the paw look like a paw again.. I think I sewed this paw on before... this monkey has been with us for a while, and through several moves.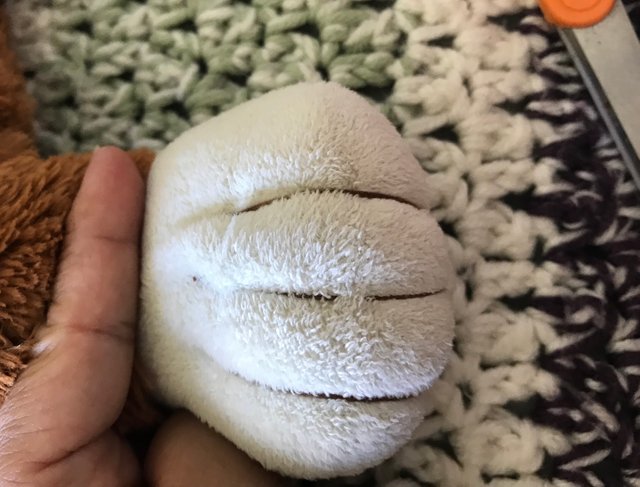 And here is the finished paw.
Thank you for visiting me today and letting me be a part of your needleworkmonday community. I hope you all have a lovely day.