Sunday my daughter wanted to have a dress making session. She wants some new skirts which fit her figure, so I was going to be reverse engineering her favourite, and only, skirt. While I attended to my morning chores, she went through the boxes to pick out fabrics and had a pile waiting for me once I'd finished.
The first job was to make a pattern to work from. While I was looking for some interfacing to make them I remembered that she'd been given a dress that she wanted a little adjustment made to. She liked the patterning, but not the style. The label calls it a sack dress.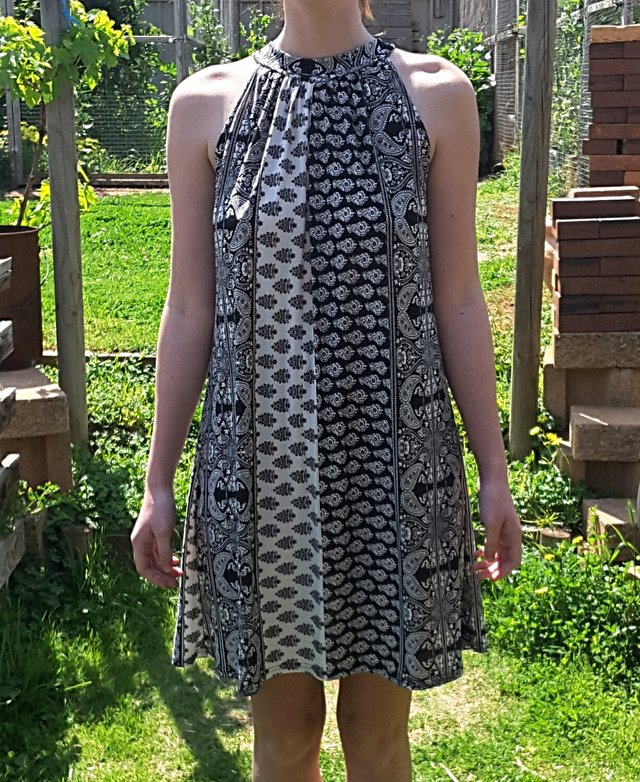 Because of the way it hangs from her ample bosom, it makes her look a little like she's pregnant, which isn't a desirable look for an 18 year old. At first she wondered how it would look with a belt, but while she was playing around with it she brought the sides together at the front and we liked the way the pattern fell.
It was a simple fix to put a popper button on, making it wearable either way. I got her to hold it together where she wanted it pulled in and marked it on either side with a safety pin. Then I let it drop to check they were level, adjusting slightly on one side.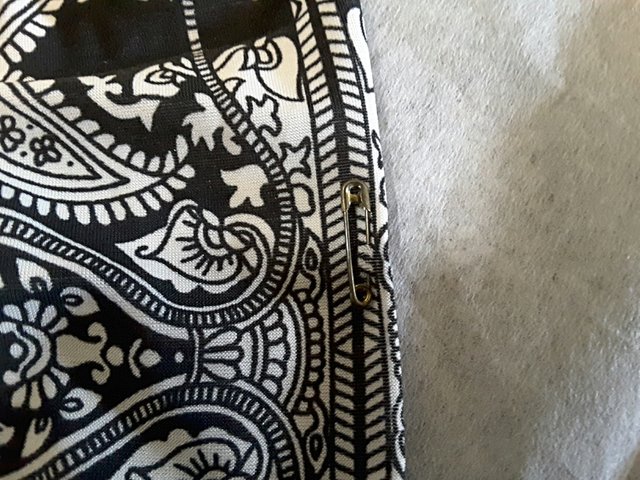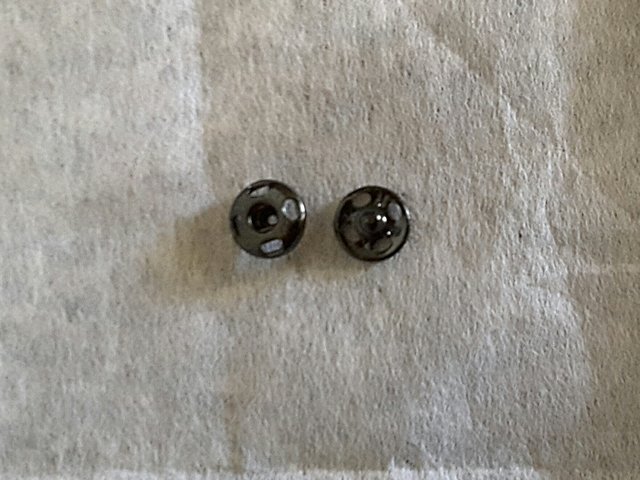 I got her to put the safety pins together to double check it still looked how she wanted it, then sewed a popper button where the safety pin was on one side to show her how to do it. She sewed the other side while I got on with measuring her skirt for the pattern.
A simple alternation makes quite a difference.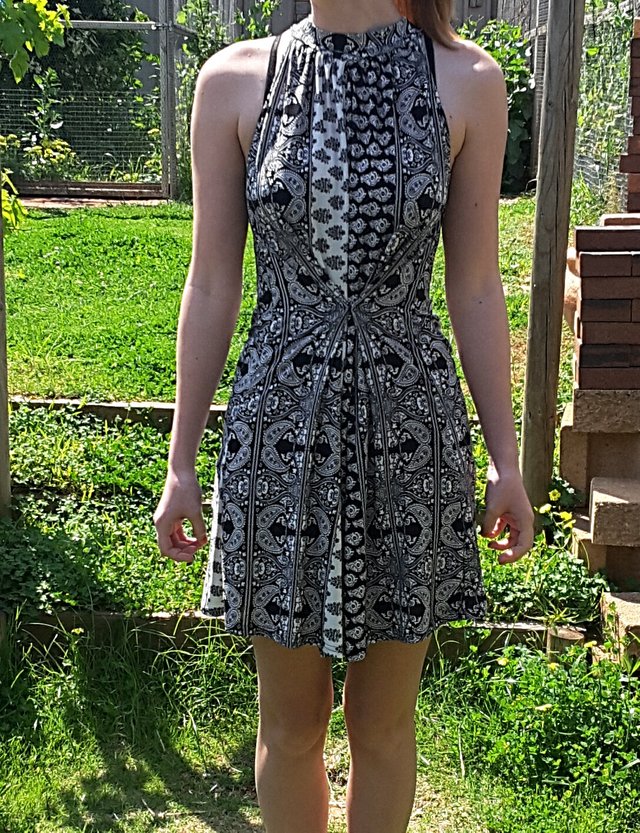 For some reason my daughter was thinking we'd make a few skirts in the one day, but I had to give her the bad news that I wouldn't even have one finished. Here's a sneak preview of what I hope to have finished soon.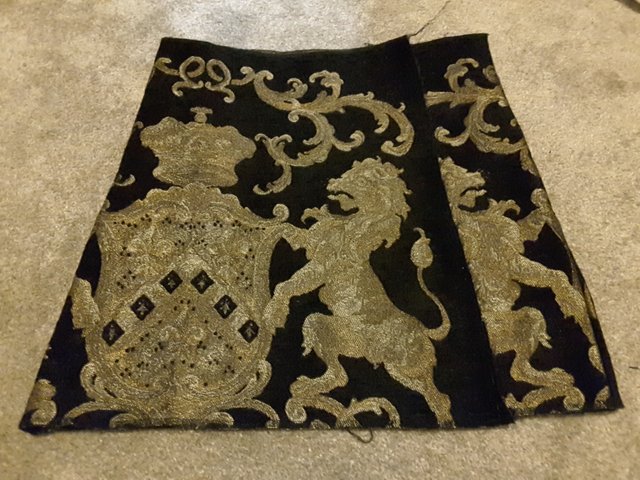 ~○♤○~