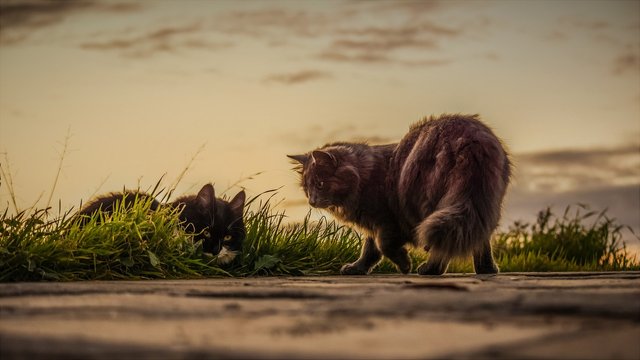 With each passing day, the pressure to evolve grows stronger. We cannot sit still as an empire. We must continue to move forward. We will be focusing on that advancement for the next few coming days. I can feel that a big breakthrough is on our horizon. Cats are resourceful creatures.and we will find a better way.
Seems like we had another adoption wave and there are just a lot of CATS running all over the blockchain right now. We are getting pretty consistent with our daily rituals and seeing some adoptions happening every day. Very happy with how things are going and now it's time to focus on making the experience better for everyone involved!
---
A message from @catscientist
Trading rates are now at 19:1.
Our voting account is up over 80k NeoxAg after we received another 10k NeoxAg delegation. I'm hoping we can get to 100k in the near future.
Last day for our weekly bounty. Write a post about @catsmakekittens and you will get a potion of our 10 KITTENS bounty. I liked having this bounty available for the community and I think I might try to keep doing a weekly bounty for everyone to participate in.
Any questions, comments or suggestions are always welcome and I will do my best to reply to all of you!