I have heard people crying that they did not get an opportunity to become sucessful. My opinion is that opportunity matters but determination is more important. If you have determination then you can find opportunity easily.
Now you may have to understand what determination is meant. Determination is our inside power that motivates us to move forward.
Lets take an example , You apply for a job but is rejected , will you stop? No, you will keep applying for the Job untill you are accepted. This force that urges you to not lose hope is called determination.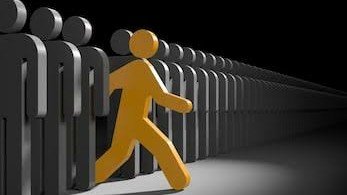 People fail to achieve success because they lack of determination and not because of opportunity. A man creates an opportunity himself if he is determinant. Determination is another key to success.
People should create oppotunity instead of complaining. For this purpose one should be mentally prepared. You ahould have a roadmap build in your mind.
If you think it is hard to achieve your target, split it into steps and follow these steps, you will definitely achieve what you want but determination is a must thing.
My message is clear, what i want to deliver is that determination is more important that opportunity.
Thank you