Its our nature that we often try to get rid of tasks that are our responsibiliy. This is our natural behaviour. We keep the task pending and then forget it.
This is our daily routine that we keep our tasks pending. We think that we will complete these later but then due to our careless nature we ignore them.
This happens because we are getting lazy each day. We dont think the negative effects of the pending work. We just get rid of it saying that we will do late.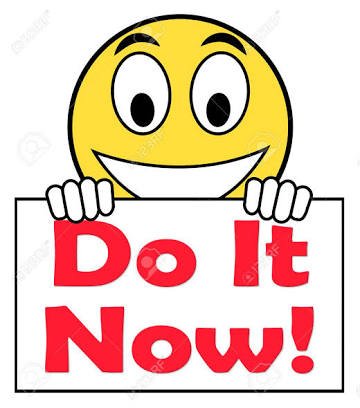 img src
When we try to complete these pending works it doesnt process the way it should before. It creates problems that becomes hard to control.
Lets take an example Of a student who is given the whole year to be prepare for the exams, if he prepares his lesson on daily basis then he can get good marks in the exams by learning leasson cleverly and strongly . While on the other hand, if a student says that he will learn his lesson next day and he dont dobit and keep repeating his saying. how he can learn the whole syllabus in one day before exam? He will eventually fails if he keep pushing his work in pending mood.
This is why one said "sometimes later becomes never. Do it now."
Thank you for reading.