Hello friends
One of the things that characterize me is that I love to travel and know beautiful places that make my spirit happy, and fill me with peace, emotion and learning. I have visited many tourist, natural, significant, spiritual and cultural places since my arrival in a new country, called Ecuador / Quito.Today I show you a super place Tulcán Cemetery.
---
---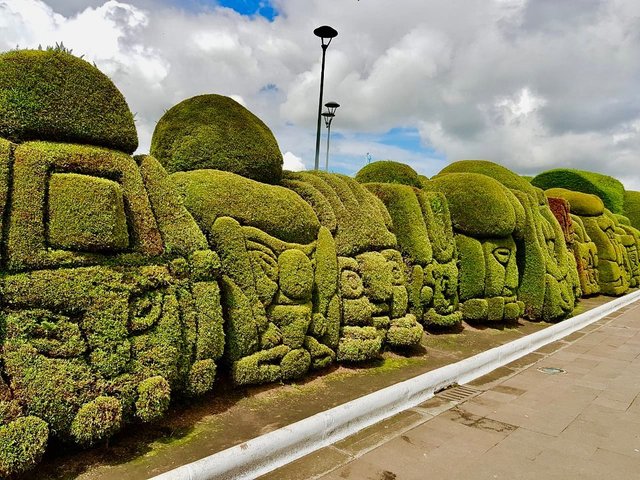 ---
In the first stay, I can tell you that I learned there with some guides Ecuadorians The Cemetery It is a combination of sculptures carved in green (cypress), combined with the holy field with a Greek, Egyptian, Inca, Arabic, and natural forms.
---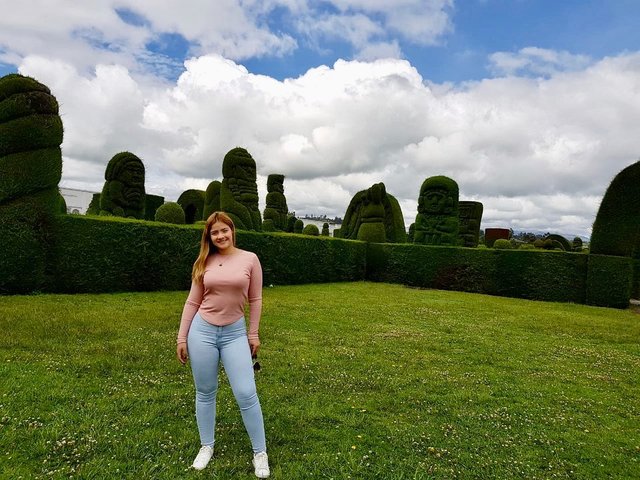 ---
Here you can see figures referring to the fauna of the Galapagos Islands, idols and masks of the indigenous cultures of Ecuador, arches, gothic columns, among others. I loved it. I think that this landscape of natural figures that covers 400 cypress bushes is an amazing work of art.
---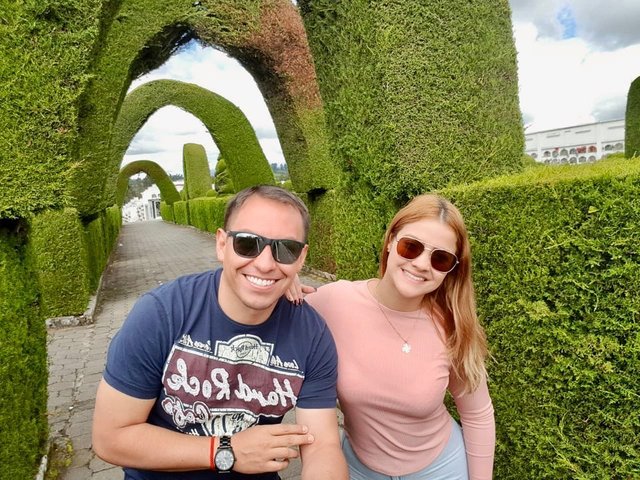 ---
In 1936, these leafy trees of this natural setting was created by José María Azael Franco turning the cemetery into a plant-cultural sanctuary, which with its scissors gave life to a series of semicircular arches, pots, caryatids, monolithic figures, bowls, compoteras, vessels, pitchers, botijuelas, which are part of the identity of the ancestors.
---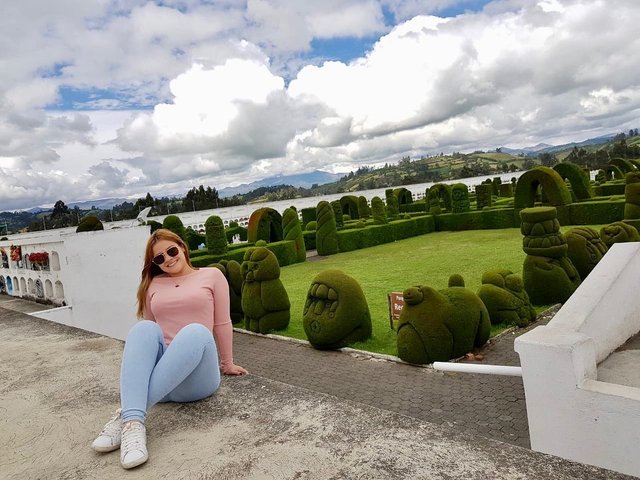 ---
This tourist icon is unique in the world for its scenic, artistic, architectural beauty. With a pleasant climate and its figures are preserved, due to the maintenance that is performed every three months.
---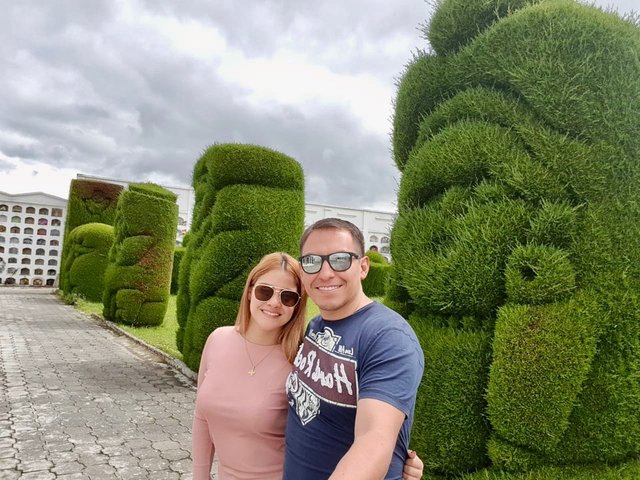 ---
We did a tour under the trees, being amazed at what we saw that laughing, in this ornamental garden we had a happy time.
---
---
If you come to Ecuador I recommend you visit this wonderful place of giant green sculptures of the Tulcán cemetery.
---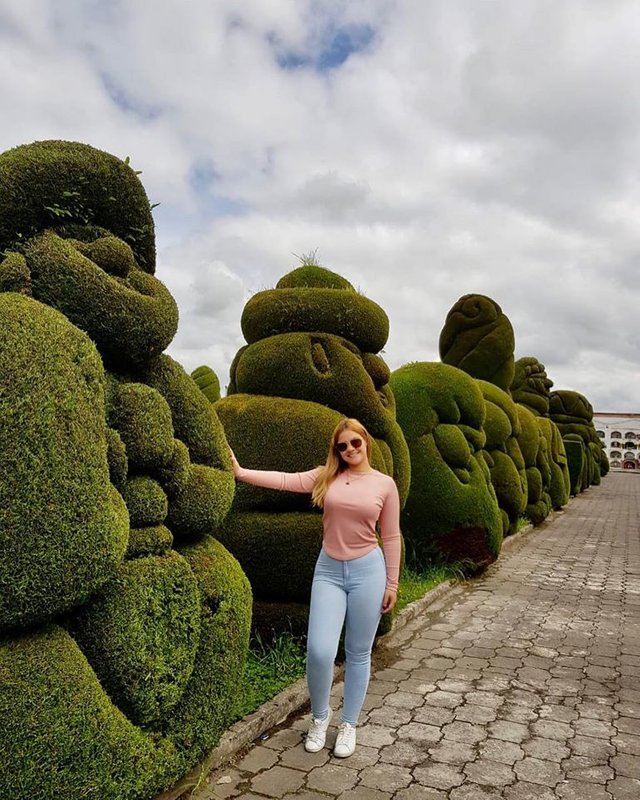 ---
---
Cámara : Iphone
Location: Ecuador//Quito
Author: @dulce160