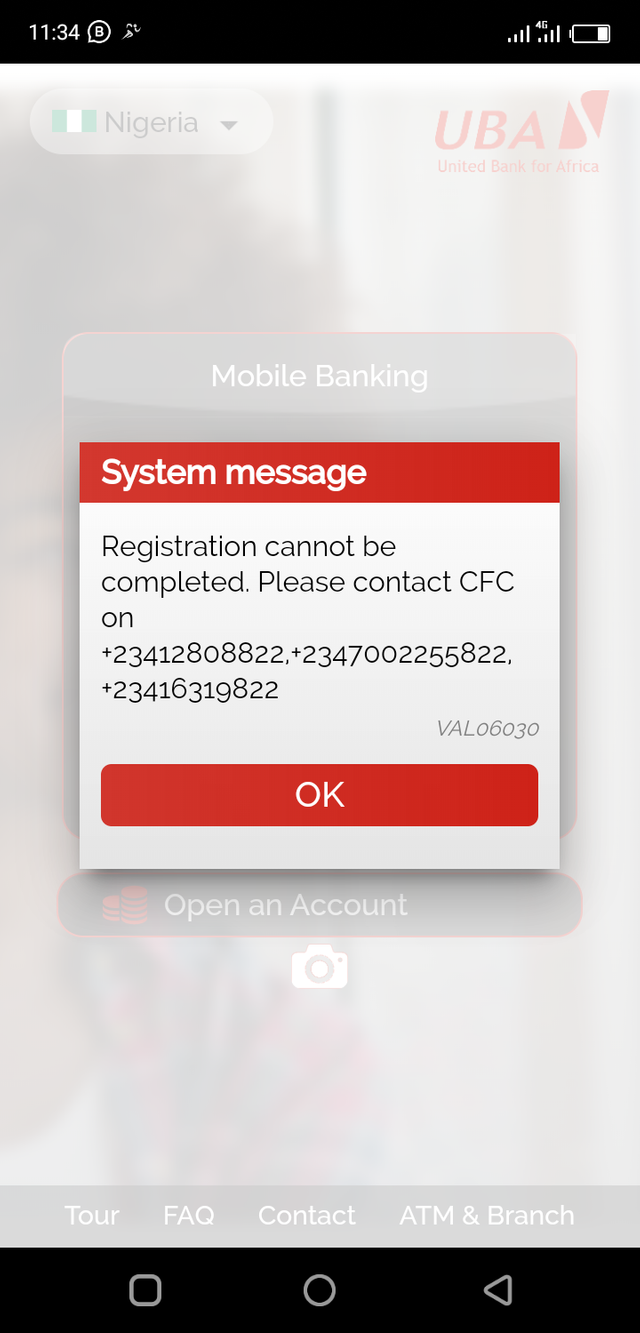 Today I tried unlocking my internet banking on my bank but it did seem to work, tried chatting them up on Twitter to report the issue to them but they kept telling me to clear my cache and reset my password any yet still no result, so I decided to visit the closes Branch to me which is about 7 mins drive from my house, wanted to cab but my cab man is out of town on a trip so I decided to use the public transport after working for about 3 mins to the junction I couldn't seem to get a tax as it the high way looked deserted and I had to work to the next junction where I took tricycle to the bank 🏦.
After spending close to 2 hours on the banking hall I was told to come back as their internet service is down and nothing could be done for me at the moment, so I walked down to a near by fast food to grab a bit while waiting for them to fix their server issue. I was frustrated as it seemed like when the steem block chain freezed during hard fork 21/22.
Going back after 2 hours I was still delayed for another 3 hours and the sad part is the issue was still not rectified and I was asked to come back tomorrow which got me pissed off and I said that was why I preferred block chain technology over the normal conventional banking system and someone from the counter replied me saying they are already there but their directors are too dumb to understand the concept of block chain and thinks all crypto currency are scams, I was dumbfounded to the level of seriousness he used in emphasising on the matter, I just told him to check out steem blockchain to educate himself and his directors about blockchain as I left the bank because it's already 1hr :30 min past the normal bank closing time. I will be going back tomorrow to educate him more about blockchain and how it can help them to upgrade their system from the crude and stressful patterns of account creation and verification.
Later took a cab home and then resume my trading activities on Airhawk-exchange, will probably still walk down to the junction again tomorrow instead of taking a cab so I could build my actifit rating. That's all for today ☺.


5301

Daily Activity, House Chores, Walking