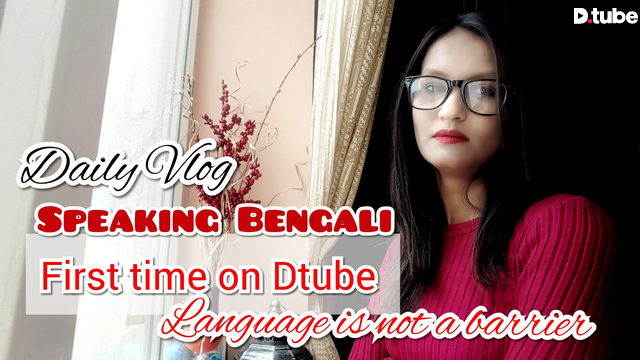 ---
Hello everyone, Hope you are having a good time ...
For a very long time, I was thinking to make a Bengali Vlog (My native language) on dtube platform. Trust me it was hard to speak Bengali infront of the camera because I am habituated speaking English. Well, I am not a pure Bengali speaker, I use Bengali and English mix and it's my habit. Many people think it's fake or maybe I am trying to talk in front of the camera but I speak like that. Language is not a barrier after all. If you try you can make your own audience. Whatever, in this video I discussed my language and why I speak like this. Sorry, no subtitle, I made this video for fun and my native users.
Thanks for watching...
Love
Priyan...
---
I am @priyanarc.... An architect, a dreamer and a passionate writer who loves to write about life. I try to present my own perspective and experiences. Please leave your feedback and criticism because it's the only way I can know and reach your mind and thought easily...
Don't forget to subscribe to my channel..

---
▶️ DTube
▶️ YouTube