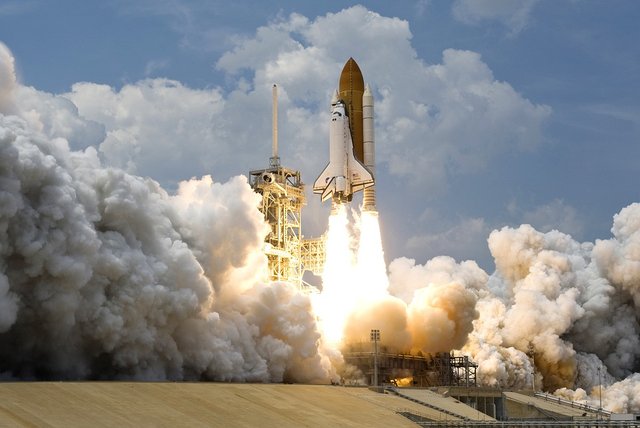 I was just browsing the website Online Casino Usa (because I do like to have a stab at some promotions from time to time), when it occurred to me that cryptocurrency will change the entire face of the gambling industry in the next few years if it hasn't already. I've already watched as more and more Casino's are beginning to accept Bitcoin as payment for topping up balances. It's really quite interesting.
See, I'm one for that if I ever see a Casino offer scroll in front of me then I'll more than likely try it if the promotions are good. Call me a promotion seeker. My favourite promotions are usually the sign up spins without the deposit. But usually, that doesn't get me very far. It's mainly when I deposit hard cash when I'm more successful. But, this is the way of the world.
I've used online casino's for  several years now and one of the most difficult things for me to endure is the amount of time that they hold my funds for. The processing time for withdrawals. My wins, sometimes when I could really be doing with some money take one or two days to process; the time it takes to get from casino to bank is absolutely painstakingly annoying.
But that's where Cryptocurrency comes in. I don't know if anyone knows the real history of Bitcoin and Blockchain and why it was founded? Let me take you on a history lesson.
Okay, so back in 2008, right on the day of the financial crisis a lone whitepaper appeared in a forum on the backwaters of the interwebs. It was a whitepaper about a new form of currency from an anonymous developer we have now come to know as Satoshi Nakomoto.
You see, Satoshi Nakomoto had most importantly (before any of the other stuff), solved the double spend problem. Double spend in finance,  as far as I understand it is where you can use currency to buy something with but it isn't real. Essentially we're talking about counterfeit money here. Potentially I could have a lot of copy-money and take it down to my local store and buy whatever I want to, and if the teller isn't too savvy with their counterfeit protection methods then I'm going to get away with it.
But Bitcoin has solved this whole problem. You can't copy Bitcoin ever, to do so you would have to break the blockchain, and that would render the coin worthless, or at the very least inoperable. So how did he solve it? Well, every-time a coin, or a part of a coin is moved in any sense of the word then the blockchain updates the movement on every single computer, mobile, or server that holds bitcoin, so it's nigh impossible to double spend it. Every transaction is recorded. Not possible.
It also removes the red tape and middle-management of traditional banking. Sending some money cross-continent would take several days and a tremendous amount of red tape. But with Bitcoin it takes merely an hour, if that.
So thus, we now have Online Casino's which have been one of the first industries to power ahead in adopting Bitcoin, or at least in small doses. 
The problem that Bitcoin solves for Casino's is that there's no way someone can deposit their money, and then pull the transaction back. 
I've spoken to some in the industry before and it's intriguing how many people deposit money into Casino's and then call their bank and ask for the transactions back. It's quite a heavy process. This is why withdrawals take such a long time to complete -- sometimes days to receive the winnings, so that people can check there was no foul play involved.
Time consuming to say the least. To keep an eye on what fraudsters are up to.
But Bitcoin solves this, if it's done properly. You see it only takes an hour or so for transactions to complete, so depositing or withdrawing isn't that much of a problem, and there's no issue with double spending. Once someone sends Bitcoin to the casino then there's no way of getting it back maliciously. You would have to open up the casino and ask for it back. But since transactions are quick and easy -- you would have that btc back in your bitcoin wallet in no time.
So I think in the next few years we will see a massive uptake in the way in which Bitcoin is used in the gambling sectors, particularly anything online or involves being played at a distance. Then of course once the gambling commissions fully adopt Bitcoin I think other industries will be quick to follow.
It only takes one Industry to make good use out of something for them to start a trend.
The following steeps?
The moon!  🚀  🚀  🚀  🚀  :)
Posted via neoxian.city | The City of Neoxian