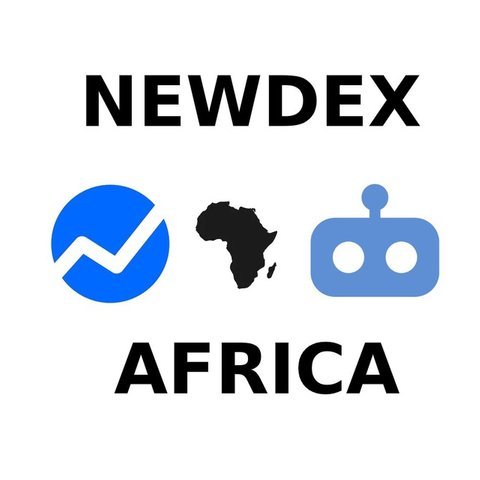 Newdex is the World's first Decentralized exchange and also the World's largest exchange. The exchange is based on the EOS Blockchain. The Newdex exchange is a fast, safe and transparent exchange that supports the free flow of user assets and also matching technology for major Blockchains. The aim of Newdex is targeted at creating a Better generational Trading Platform for Digital Assets and the exchange also ensures a User-friendly experience for it's users. With the Newdex exchange platform, Users get to experience the following benefits:-
Convenient Crypto Trading:Recieving Assets in Real time
On-Chain Data which is open and transaparent
Focus on Liquidity
User Assets: self management
Newdex exchange also supports EOS side-chains such as MEETONE, ENU, TELOS,BOS, FIBOS as well as the TRON Blockchain. Crypto traders and enthusiasts stand a chance to benefit highly from the new form of Decentralized Trading and Infrastructure of Blockchain Industry the exchange offers. There are also Technical innovations available on this exchange and they include
Trading Via Embedded Wallet
Code Scanning Trading Via Wallet
The NewdexAfrica community is a Community whose goal will be focused at promoting the effectiveness of Newdex in Africa so we have come up with this community which will be made up of African Crypto enthusiasts as well as interested freelancers who will see to the fact that value is added to Newdex and the World's largest decentralized exchange is promoted in Africa. The @newdexafrica has a team led by @citimillz, and @mcsamm from Ghana and @empato365 from Nigeria as the executive commitee members who will assist in the organization of Newdex meetups and seminars to give Crypto trading and exchange skill knowledge acquisition to Africans. The @newdexafrica steem account is also available and information about developments on the Newdex community in Africa will always be shared from time to time on the Steem blockchain through the steem account. The Newdex Africa community will start a campaign this year in Nigeria and will expand to Ghana and other African countries in due time.
The NewdexAfrica Project will be beneficial to the entire African Digital society and this will help develop the African digital economy. The Telegram group is where members interact with each other. Here is the link https://t.me/newdexafrica to accomodate Africans who patronize the exchange and also those who want to have an idea about how to start trading on the Newdex exchange. This will enforce a new era of Decentralized trading in Africa.
So our team is using this medium to urge all Africans who will read this to support the Newdex Africa Project by joining our telegram group and also inviting their friends to join the group. From now henceforth, every new member that joins the @newdexafrica telegram will be tipped 100 NDX tokens by me. So join us now on telegram and become a pioneer member of the NewdexAfrica community.
See you there!
Official Newdex Telegram: https://t.me/newdexchat
Newdex Discord: https://ndx.myfreecrypto.org/
Website: https://www.newdex.io
Read about Newdex here:) https://newdex.zendesk.com/hc/ko/articles/360012388492-About-Us