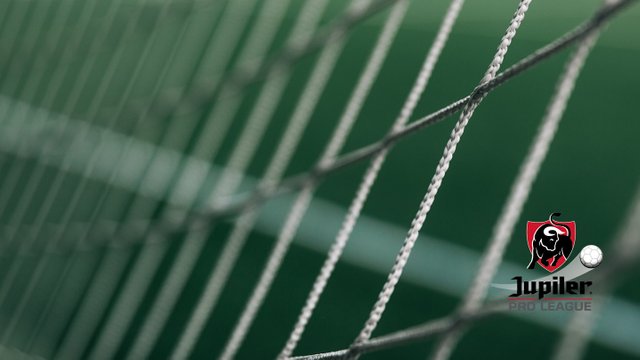 These are previews from the Belgian Jupiler League with all the latest on team news, player form, injuries along with my personal betting angles, ...

Easy win for Antwerp yesterday who didn't seem to suffer from fatigue. 4 matches today...
---
Mechelen vs Kortrijk

Kortrijk managed to qualify for the cup during the mid-week but their play was not all that great and the team clearly lacks overall quality. Similar to last season, they are an over home team and under away team which is something to look out for. Mechelen, on the other hand, is a very overish home team going 6W-1.5L-0.5P against the Asian over the line. Mechelen dropped out of the top 6 and did not have a midweek cup match. I do see them as the better team to Kortrijk currently and took a small-medium bet on Kv Mechelen -0.25 @ 1.884 early this week just based on that. The odds moved since to the point where I reduced my risk and now took half of the original stake on Kortrijk +0.5 @ 2.05. I do expect Mechelen to move forward while Kortrijk lures on the counter making Mechelen favorite on the corners market also because Kortrijk is 2W-6L there away. I got in on some Kv Mechelen -0.5 Corners @ 1.99 average price.
---
Cercle Brugge vs Racing Genk
Cercle Brugge under their new coach has become a new team and they are actually playing good and most of all offensively. Everyone agrees that how they won't be the team relegating if they continue to play like this. They do still suffer from a lot of injuries and striker Saadi was added to the list. Racing Genk got eliminated in the cup and have failed to get a good run going. New coach switched goalkeepers as Coucke has not looked all that solid making 17-year-old Vandevoordt now the first choice. I do expect Cercle to continue playing their new offensive-minded play style and I do see them scoring. I took a medium bet on Cercle Brugge Team Total Over 1 @ 1.964 and might take more on something in the same line live.
---
AA Gent vs Zulte-Waregem
AA Gent failed to reach the 1/4 Finals of the cup against Charleroi. They are capable of great things both at home and on the road but it doesn't always play out that way. The form of the day is a key factor and it's hard to oppose them. Zulte-Waregem also isn't the most consistent team, at times playing great but often falling short especially in away matches. They are a team that can win against everyone though. Some problems in their central defense as both Deschacht and Baudry got injured the last match. In their last away match they played very defensively. Gent will be without David while Govea is questionable for Zulte-Wargem. Beharino is also back and will start on the bench. I could make a case for all home-away-over-under which is always a sign to just stay away. A late over bet in case AA Gent is in the lead or an under corners bet the moment AA Gent take the lead are both live options. No Pre-Game Bets
---
Sint-Truiden vs Club Brugge
Club Brugge despite being the best team in the league actually is a losing team against the Asian handicap because they often win failing to cover the high lines they are given which makes it very difficult to get in on them. Today again they got a -1.5 line away on an artificial pitch. Stvv is quality-wise one of the worse teams in the league. At home, they tend to have low scoring matches making the under 3.25 tempting but a skip because they are a teal who can lose with big scores against superior teams. No Pre-Game bets
---
Late info might change my view on what is written in these previews. I will cover these matches live in our SBC Discord Channel. The Bookmakers that I am personally using and currently am willing to recommend are Sportmarket Pro, Nitrogensports, Sportsbet.io. Bigger bets will te shared and tracked on Twitter and can also be followed directly on copytip. Using my links when signing up helps to continue making these previews, Thanks!
---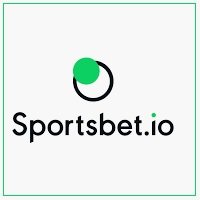 Sportsbet.io is the bookmaker that I am currently using most to take bets in BTC. They offer a very similar experience and odds compared to the Asian bookies which I have been using for many many years now.
---
December BTC Bets
| Date | Bet | mBTC | Odds | Result | Betslip |
| --- | --- | --- | --- | --- | --- |
| - | Soon | 10 | - | - | - |
---
Results History
---
IMPORTANT !
Past results don't guarantee Future Results. There are very few people that are equipped financially and psychologically to handle the ups and downs of gambling on a daily basis. If you're not a professional, every instinct you have will attempt and probably will sabotage your success. Human nature runs completely contrary to being successful at gambling. These bets are posted as a way to help myself in order to stay disciplined, always hold yourself accountable if you end up following. Proper Bankroll Management can highly decrease the risk of heavy losses!
---