People gathering in the same place at the same time is not the same as being a community.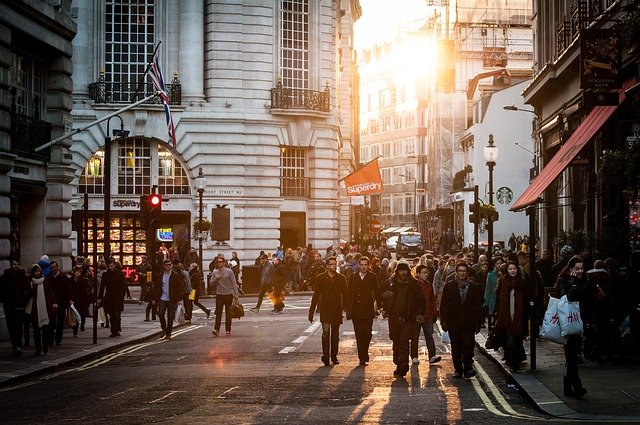 image source
Physical Gathering
My physical presence does not guarantee engagement with the people I share space with. We live in an age where people spend more time connected to devices than they are connecting with "loved one." I may be a bit old school, but I still believe there is something important about eye contact, engaging face-to-face conversation, and unplugged life.
Having said that, I am the first to admit that I am tempted and often distracted by blue screens and devices. My children live in a world very different from the one I grew up in. The "coolest" mobile device I had as a kid was the original Game Boy, with black and white animation and heavy enough to be a doorstop. Now countless temptations draw us away from being a community with the people we share life with
As I reflect on this matter, I can think of some key areas of my life that I need to protect:
My Family and My Home - I never want to treat my wife and kiddos as roommates. We are a family. We have ties that bind us together more deeply than I can express. But it takes time, effort, and patience to ensure that our relationships run smooth. The fact that I am physically home in the evening does not guarantee that I am emotionally present.
My Workplace - I spend eight-plus hours a day with the people I work with. As a part of our jobs, we stare at computer screens for most of the day. It is easy to be head down as we solve problems and address concerns, but my coworkers are real people, and I should never lose sight of that. Just because we sit by each other, does not mean that we are doing life well together.
My Spiritual Community - My family and I gather weekly in a building with other people who share our worldview. But when we stop engaging people on a personal level, we end up just gathering at the same place at the same time. Hearing the same message, singing the same songs, and then leaving when the program is finished is not being community.
Digital Gathering
Steem has provided me an opportunity to meet and engage with people I would have never been able to meet off-chain. The beauty of technology is that geopolitical boundaries or time zones no longer bind the scope of our relationships. We have open borders and countless opportunities.
But just like in the physical world, gathering in the same digital space at the same time with other people does not guarantee that we are a community.
Being a community requires more than just being present and more than just doing "something." Being a community is about doing the right things, and that means that we should be authentically engaging other people, with a reasonable expectation that we will be engaged as well. But engagement requires time, effort, and energy.
Are you a part of the Steem Platform or the Steem Community?
As I am working through this topic personally, I plan to evaluate my engagement with the following questions. Feel free to answer them as well if you like.
Do I add value to the community by creating content?
Do I support other content creators with authentic, meaningful comments?
Do I upvote posts for only a small circle of creators or do I use my upvotes to support a larger part of the community?
Are my upvotes driven by personal gain or by helping others?
Do I depend too heavily on automated upvotes?
Do I protect the reward pool by downvoting posts?
Do I offer grace first before inflicting wrath?
Do I teach and mentor people who are acting contrary to the culture of our community?
Have I started any projects that assist other people within the community or onboard new users?
Have I started a business that improves the economic situation of the community?
Am I only present or do I actively engage?
Final Thoughts
I want more from my Steem experience than just being present. I want to know people. I want to make a difference. And if I can improve my financial situation while not harming others in the process, then that is the cherry on top of my ice cream sundae.
We have something great going on here (even during a crypto bear run). We have people who are here for the right reasons, and I hope to prove that I am one of those people.
Thanks for stopping by!
@SumatraNate